Analysis shows U.S. energy carbon emissions spiked in 2018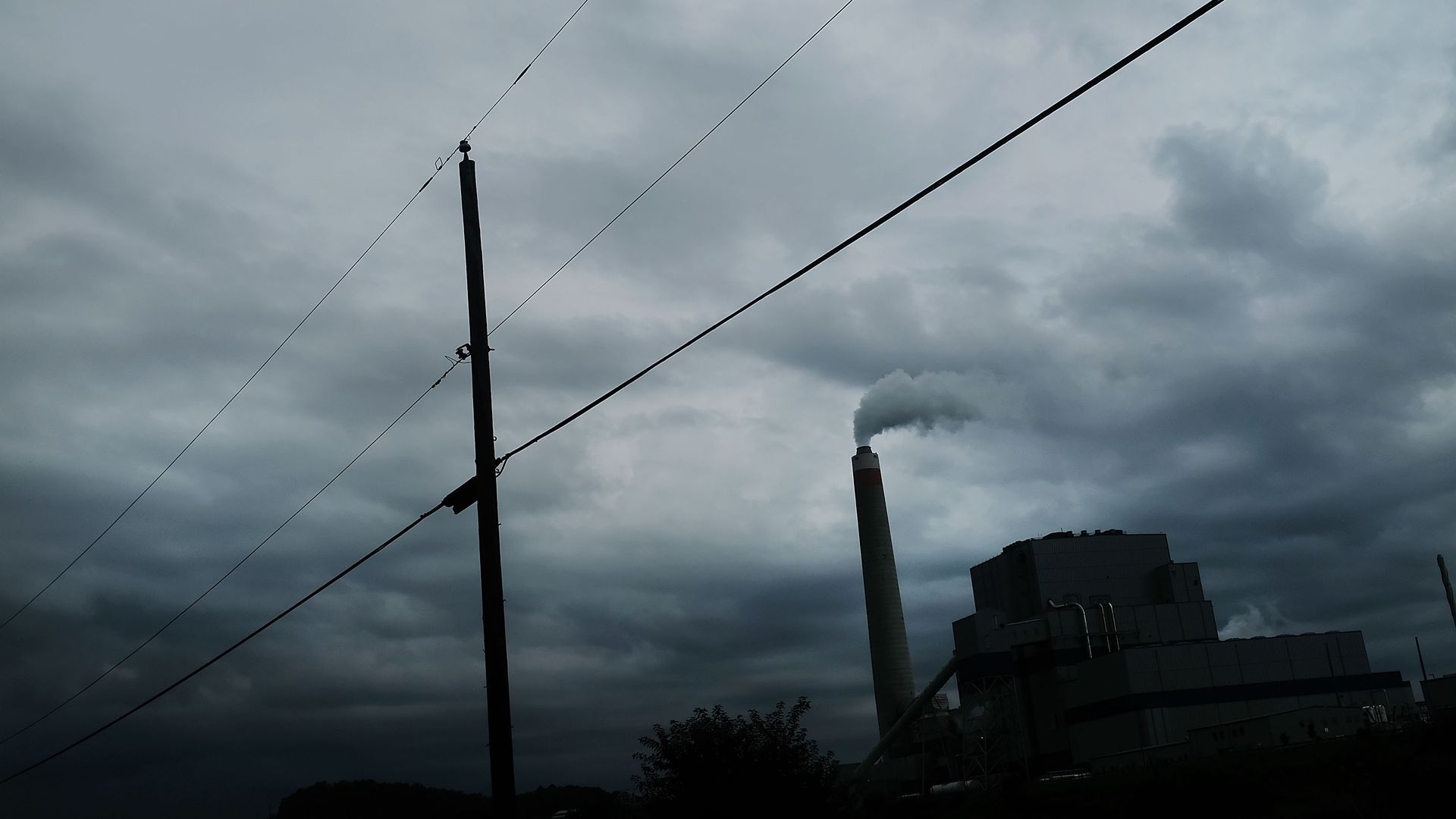 A new Rhodium Group analysis shows that U.S. carbon emissions from energy — which is the overwhelming cause of emissions — jumped by 3.4% last year, ending years of declines.
The big picture: The news comes after the EU-funded Copernicus Climate Change Service (C3S) concluded that 2018 was Earth's 4th-warmest on record, with the past 4 years serving as the planet's hottest seen since instrument records began in 1880 (and likely well before that).
"This marks the second largest annual gain in more than two decades — surpassed only by 2010 when the economy bounced back from the Great Recession," Rhodium said of the preliminary data.
U.S. emissions have been generally declining for a decade, but last year's jump comes after the pace of emissions cuts has been decelerating.
Why it matters: Rhodium's study shows that the U.S. is falling farther off the pace from its pledge to cut overall greenhouse gas emissions by 26%–28% below 2005 levels by 2025.
To hit that target, energy-related CO2 emissions would need to fall by an average of 2.6% annually by then, and even more if declines in other GHGs slow, according to Rhodium.
That would be more than twice the pace of cuts between 2005 and 2017, and "significantly faster than any seven-year average in US history," they say.
Details: Rhodium's study found that 2018 U.S. CO2 emissions were up in all major sectors: electricity, transportation, buildings and industry.
Power generation from coal — the most carbon-emitting fuel — fell again last year, but overall power demand rose and was met largely with gas, despite renewables' growth.
When it comes to transportation — now the biggest emissions source — gasoline demand dipped very slightly, but that was vastly outweighed by increases from trucking and aviation.
Buildings and industry had the biggest increases, with emissions from each sector rising by about 55 million metric tons. Some of the building emissions increase stems from a cold winter.
But more broadly, Rhodium notes that modest improvements in the efficiency of furnaces aren't offsetting the effect of population growth and increasing demand for building energy.
The big picture: Axios' Andrew Freedman notes that last year had a global average surface temperature that was 0.2°C colder than 2016, which was the warmest year in Copernicus' dataset, but more than 0.4°C above the 1981–2010 average. Scientists at C3S also find...
The average temperature of the last 5 years was 1.1°C, or 1.98°F, higher than the pre-industrial average.
This is significant since temperatures are edging closer to the 1.5°C aspirational warming target.
Go deeper: Key global warming target slipping out of reach, UN scientists warn
Go deeper