Zuckerberg's 2019 resolution: host public talks about future of tech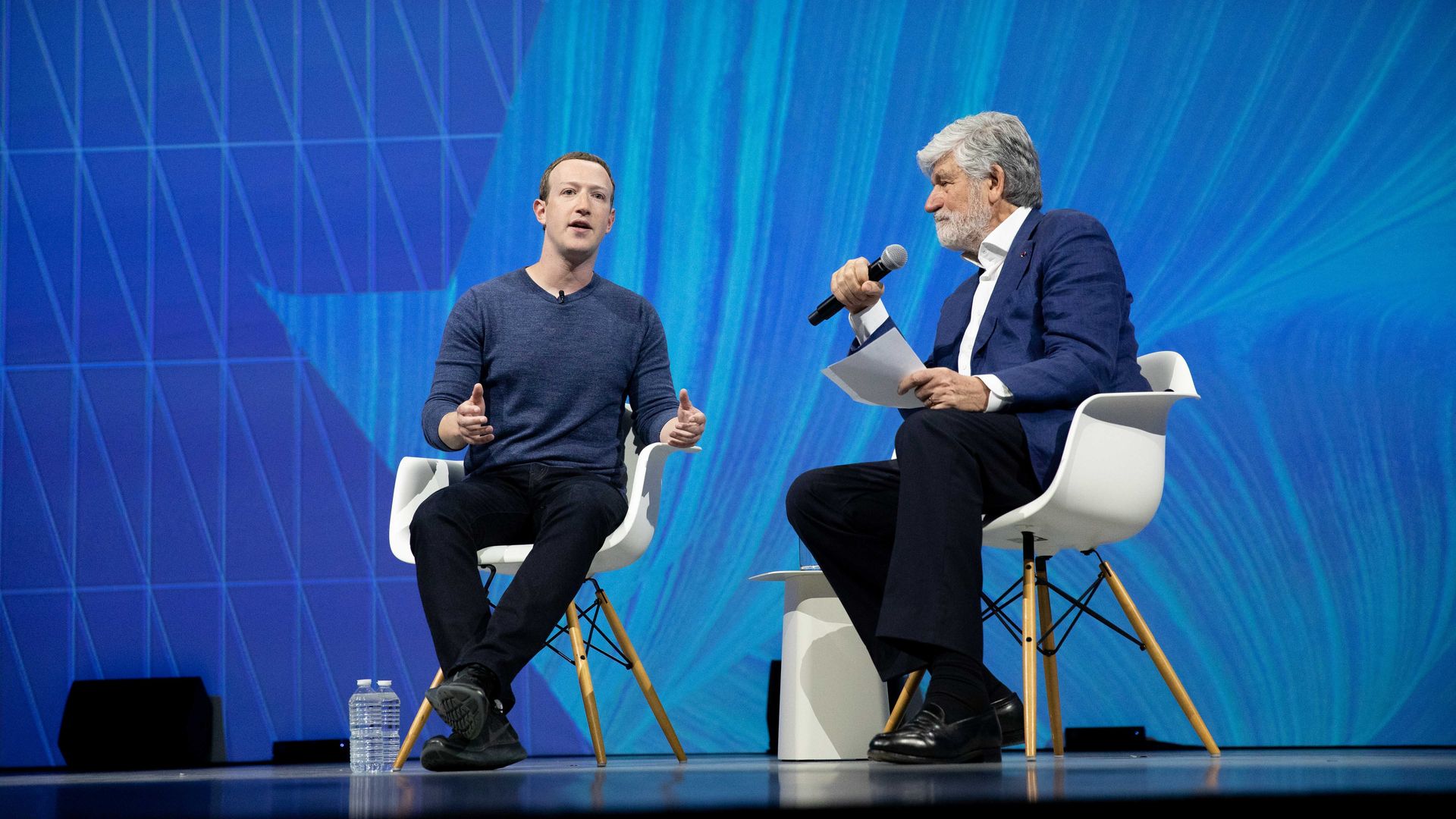 Facebook CEO Mark Zuckerberg said Tuesday his "personal challenge" for 2019 is to "host a series of public discussions about the future of technology in society — the opportunities, the challenges, the hopes, and the anxieties."
Why it matters: These challenges are synced to the company's goals and public relations needs (previously he learned Chinese or toured the U.S.). This year's goal reflects the way engaging with public concerns about its impact on people and society has become a necessity, not a luxury, for Facebook.
Details: Zuckerberg said in a post on his Facebook page that the conversations will involve "leaders, experts, and people in our community from different fields."
They will be broadcast on his social media or publicly available elsewhere, Zuckerberg said.
Flashback: Zuckerberg's 2018 challenge was to "focus on fixing" ways his platform was being misused.
By the end of the year, however, he was saying he believed the company's problems might not be entirely fixable.
Our thought bubble: Facebook has tried to seem more open to criticism and debate before, such as its blog post series called "Hard Questions," with mixed success. As the public balks at its treatment of consumer data, however, its users are now setting the terms of engagement — not Zuckerberg. Panel discussions are unlikely to satisfy its critics.
Go deeper