Newsom wants to expand ACA subsidies in California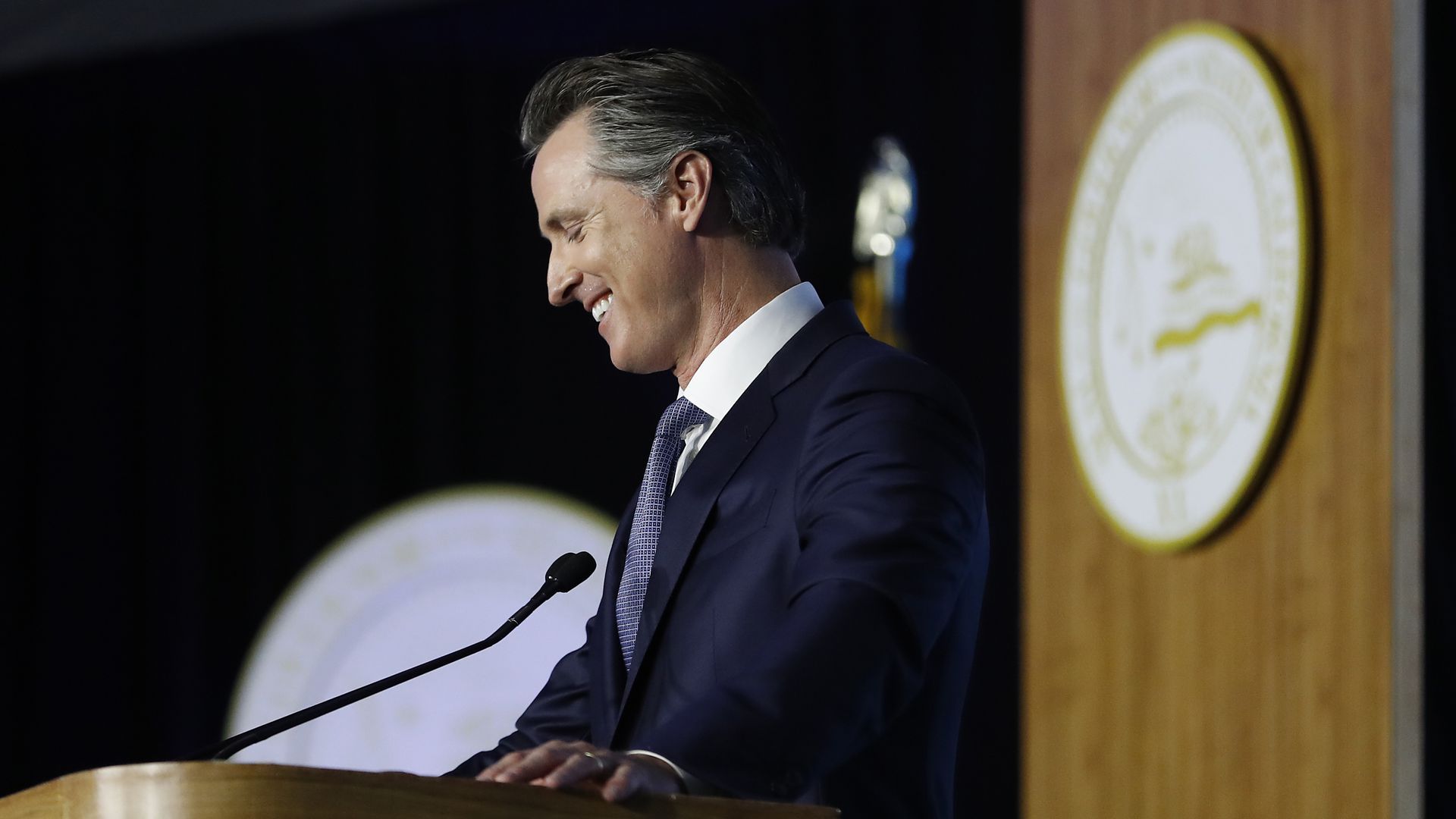 Newly seated California Gov. Gavin Newsom came out of the gate yesterday with an ambitious health care plan that would, per the Los Angeles Times, impose an individual mandate and expand insurance subsidies to more middle-income people.
Why it matters: California is a traditional leader on health policy, and finding out what's politically possible there will be a good sign of where Democrats might want to turn in other states, or if they regain unified control of Washington at some point. So far, New Jersey is leading the pack among blue states hoping to rebuild a version of the Affordable Care Act similar to what existed before the Trump administration, yet it hasn't necessarily seen great results.
Go deeper: In California's blue utopia, liberal health care dreams stagnate
Go deeper