How banks are working with federal workers during the shutdown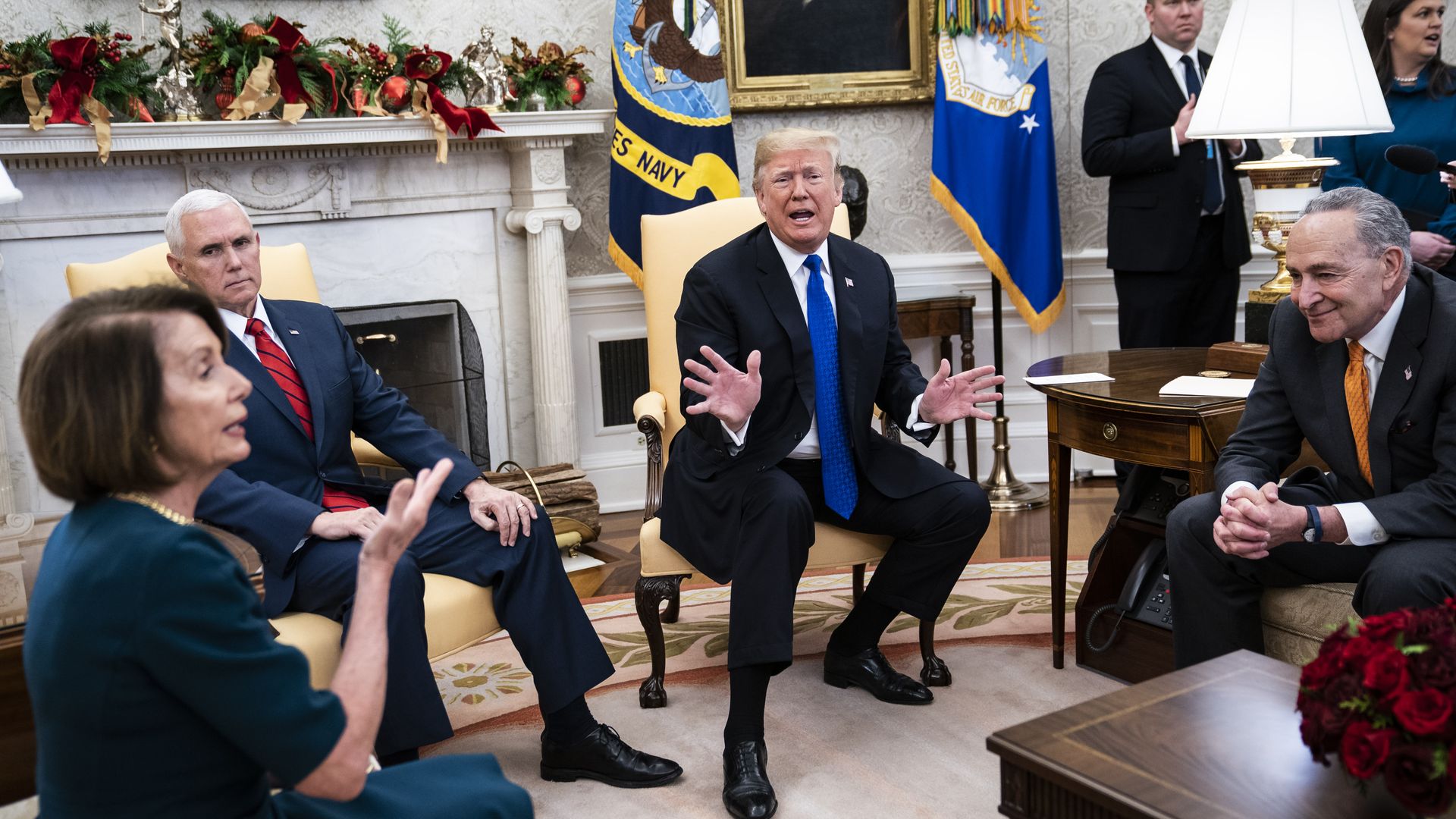 Some banks are forgiving late payments and service fees from customers among the approximately 800,000 federal workers affected by the partial government shutdown, which is in its third week.
Details: Wells Fargo will be automatically reversing monthly service, overdraft and insufficient fees, a spokesperson tells Axios, which Chase and Capital One are already doing. Capital One is also extending some loan payment due dates and waiving or refunding some credit card fees. Bank of America is working with customers on fee refunds, waivers, repayment plans and loan modifications.
Customers that are borrowing from Chase via a credit line or for a mortgage should reach out directly to Chase to work out the details on assistance. Those having difficulty paying off loans can work to set up assistance options with Wells Fargo, its corporate communications adviser told Axios.
PNC suggested customers reach out directly when reached for comment.
Between the lines: These banks are often deciding forgiveness options on a case-by-case basis, and each of these banks indicated federal workers should get in touch with their banks directly to work out the details.
Other assistance, per CNN:
"First Command [Financial Services] is offering its members who are federal employees interest-free payroll advances."
"Democracy Federal Credit Union is offering a short-term emergency loan with 0% interest."
USAA Bank and Transportation Federal Credit Union said they will "provide low-interest loans to their customers."
The other side, via CNN: "While federal employees typically receive back pay after the government reopens, federal contractors often do not. That means lenders can't necessarily count on contractors being able to quickly repay the loans or advances."
The bottom line: Now that the shutdown is crossing over into a new pay period, some federal workers who have exhausted their savings and other backup options in lieu of getting paid may start to feel the squeeze more, especially as President Trump and lawmakers are in a standstill over ending the shutdown.
Go deeper