World Bank head Jim Yong Kim resigns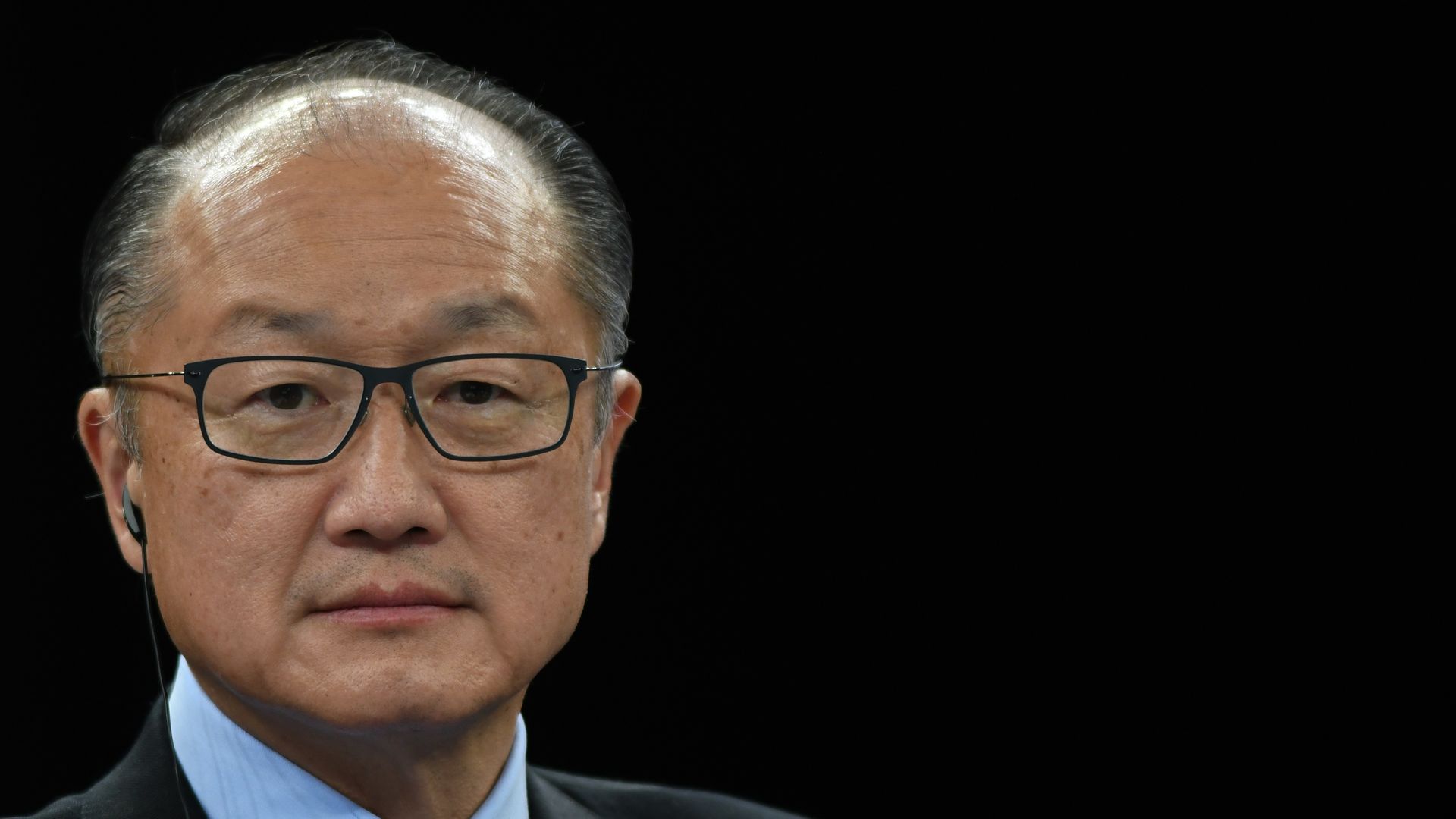 World Bank president Jim Yong Kim will step down on Feb. 1 — well before the slated end of his term in 2022 — to take a job at an investment firm, per the Wall Street Journal.
Be smart, via Axios' Felix Salmon: Every time the presidency of the World Bank becomes available, a consensus forms that this time the position shouldn't be held by an American. And every time a final candidate is chosen, he — it's always a he — is an American. Don't expect that to change under President Trump. Plus, it's worth noting there is literally no conceivable way that joining an investment firm can have bigger "impact on major global issues like climate change," as Kim said in his statement announcing his departure, than being president of the World Bank.
Go deeper