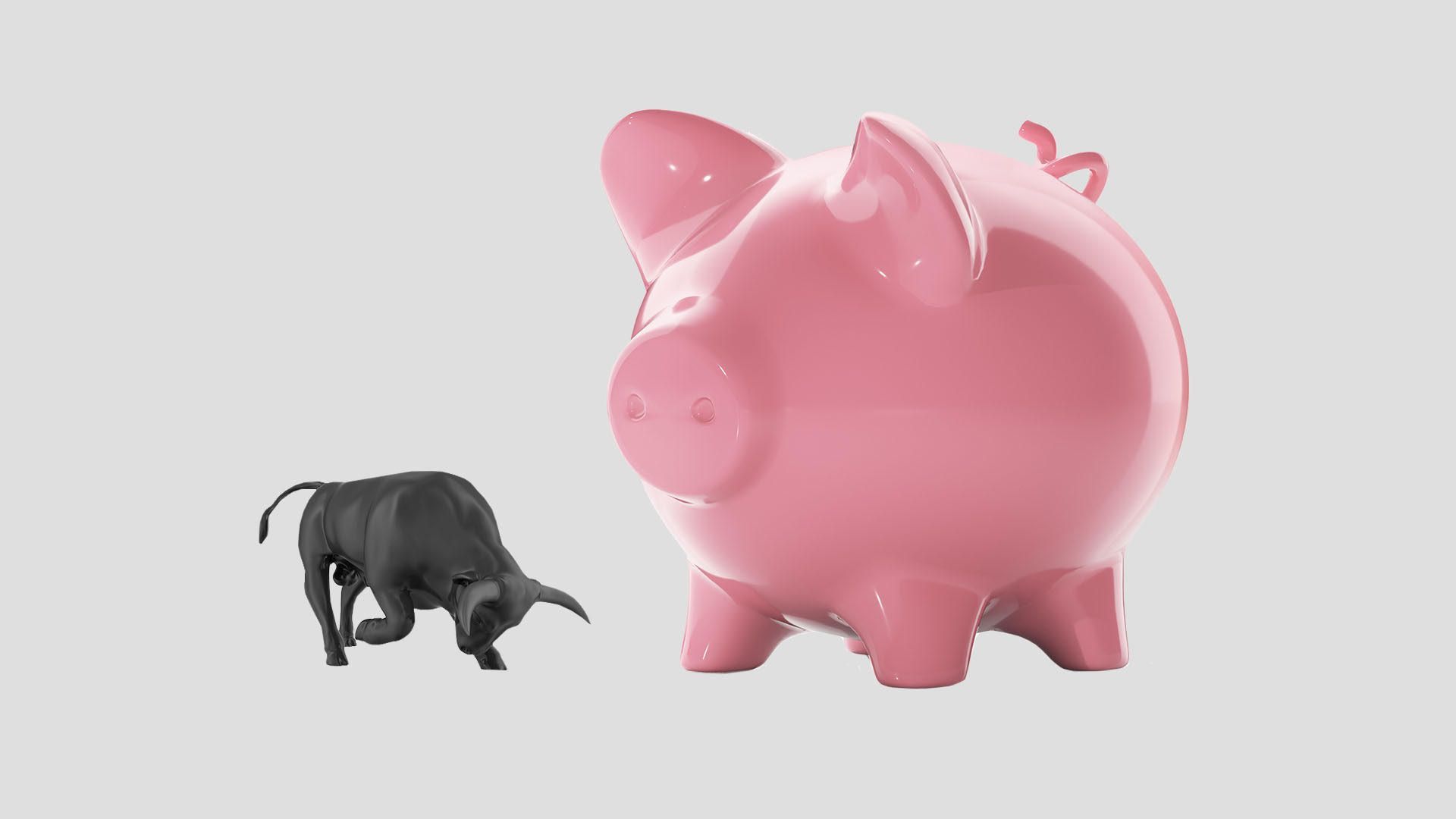 A 12-month certificate of deposit at some U.S. banks now pays more than a 10-year U.S. Treasury note. Northeast Bank's ableBanking offers a rate of 2.90% on its 12-month CD. That's almost 25 basis points more than the 10-year U.S. Treasury yield late Friday.
Why it matters: Since the financial crisis, Americans looking to earn money by saving rather than investing have been out of luck as interest rates available at banks have hovered at close to zero. But those days are over. At least for now.
Traditional savings accounts, which are FDIC insured up to $250,000 and are about the most liquid instruments on the planet, are starting to offer rates competitive with U.S. Treasuries. CIT Bank is offering a 2.45% interest rate for accounts with a minimum investment of just $100. Goldman Sachs' Marcus and BBVA Compass are both offering 2.25% on savings accounts, with a $1 minimum for Marcus.
Any positive numbers look attractive in light of the fact that the S&P 500 lost 6.2% in 2018.
"For those that are seeking out top-yielding accounts this is the first time in a decade that you've been able to earn a return on your investment that's above the rate of inflation. You're talking about preserving the buying power of your money, which is really a big deal."
— Greg McBride, chief financial analyst at Bankrate.com.
Our thought bubble: With increased volatility in the stock market, and with the knowledge that a 12-month CD would have outperformed the S&P by a full 8 percentage points (!!!) in 2018, expect more managers to start singing the praises of cash. This could in turn pull more money out of the stock market.
The Goldman Sachs economic research team noted in its most recent 2019 preview that they remain underweight bonds and overweight cash, "which in USD terms has become increasingly attractive."
Go deeper