International newspaper cover of the day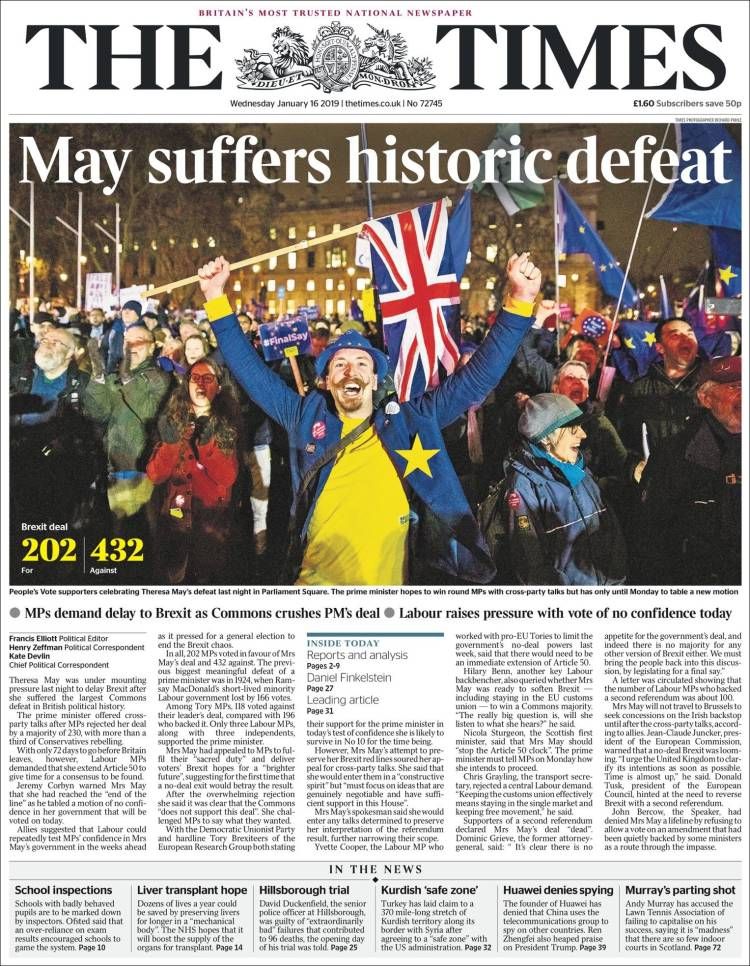 U.K. Prime Minister Theresa May lost yesterday's Brexit vote by an astonishing margin, cobbling together only 202 votes for her Brexit deal.
The big picture: Worse, there were 432 votes against it, including 118 of the 317 MPs representing her own Conservative party. That makes this vote the biggest and most consequential government defeat since at least the 1840s.
Go deeper:
Second Brexit referendum looks more likely than ever
Go deeper