2019's biggest geopolitical risk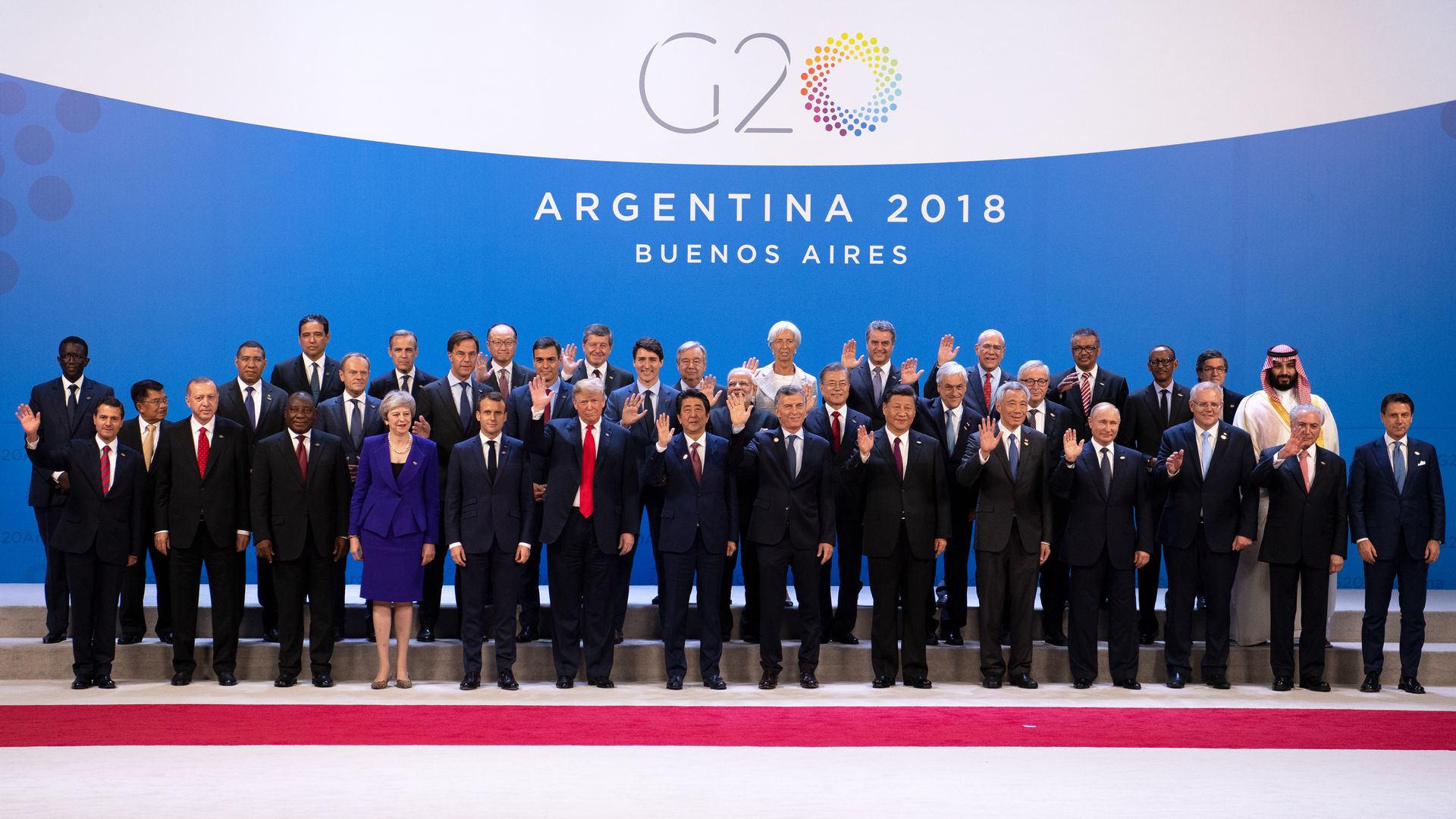 Eurasia Group president Ian Bremmer, giving Axios an exclusive preview of his annual top 10 global risks, says the #1 geopolitical danger of 2019 will be the crises we ignore, "setting ourselves up for trouble down the road. Big trouble."
The big picture: Bremmer calls them "bad seeds." "The geopolitical environment is the most dangerous it's been in decades ... and at a moment when the global economy is faring well," Bremmer and Eurasia Group chairman Cliff Kupchan write.
"The world's decision-makers are so consumed with addressing (or failing to address) the daily crises that arise from a world without leadership that they're allowing a broad array of future risks to germinate, with serious consequences for our collective midterm future."
Among them: "The strength of political institutions in the U.S. and other advanced industrial economies. The transatlantic relationship. U.S.-China. The state of the EU. NATO. The G20. The G7. The WTO. Russia and the Kremlin. Russia and its neighbors. Regional power politics in the Middle East. Or in Asia."
Why it matters: "Every single one of these is trending negatively. Every single one. And most in a way that hasn't been in evidence since World War II."
Check Eurasia Group later today for all 10 "Top Risks 2019."
Go deeper