Progressives used fake social media pages to fight Roy Moore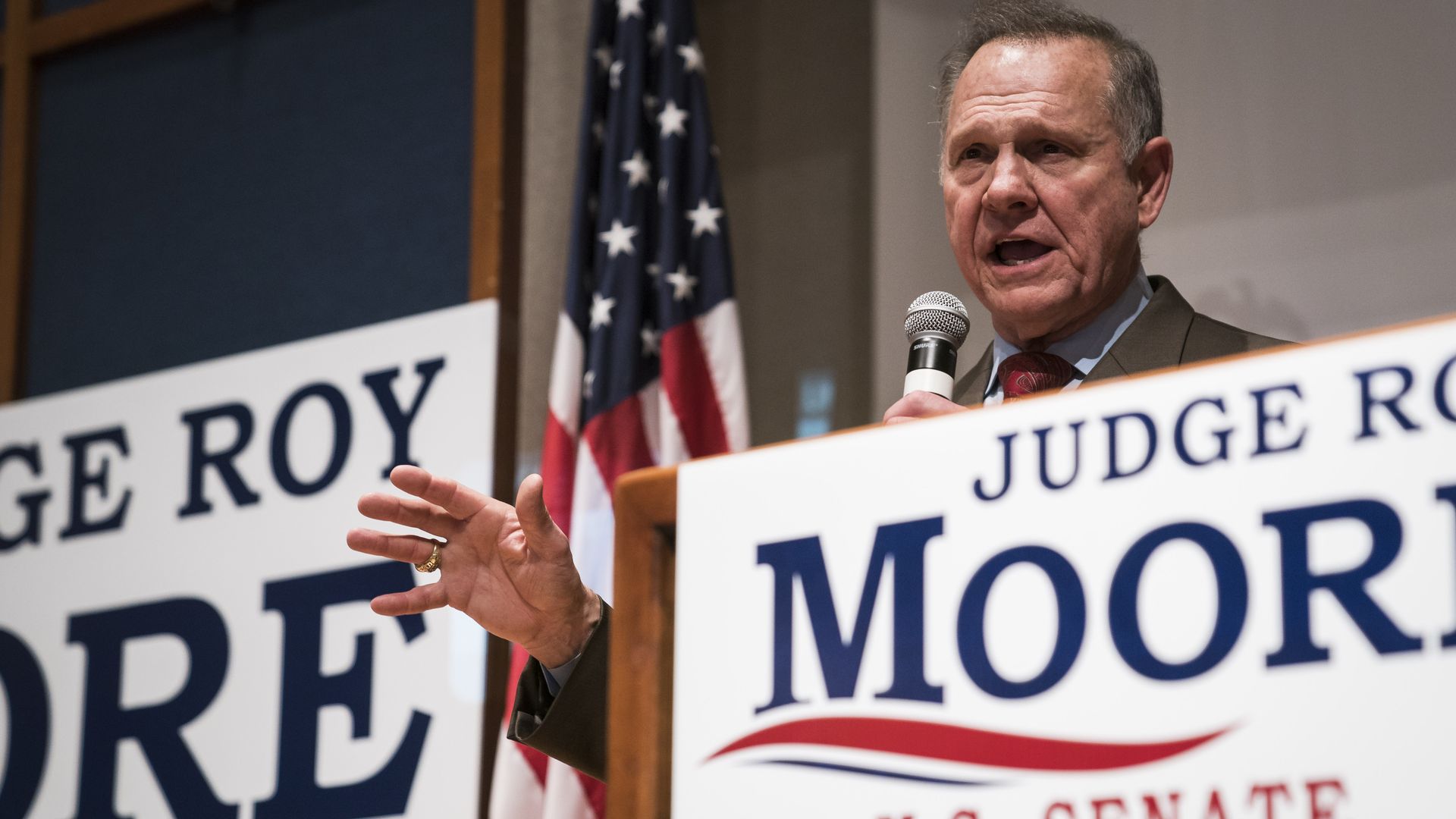 Fake social media accounts that advocated for a statewide alcohol ban in Alabama in 2017 were actually a progressive ploy to dissuade moderate Republicans away from voting for Roy Moore in the state's Senate race that year, the New York Times reports.
Why it matters: Politicians from both the left and right have always used media manipulation tactics in order to boost their election efforts. However, technology and social media have increasingly blurred the lines on what's real and what isn't. It's the second such small-scale effort used by Democratic operatives in the race, per NYT, which uncovered a ploy last month to imitate Russian tactics in an attempt to divide potential Moore voters.
Go deeper: Fake News 2.0: The propaganda war gets sophisticated
Go deeper