Trump says appointing acting Cabinet heads grants "more flexibility"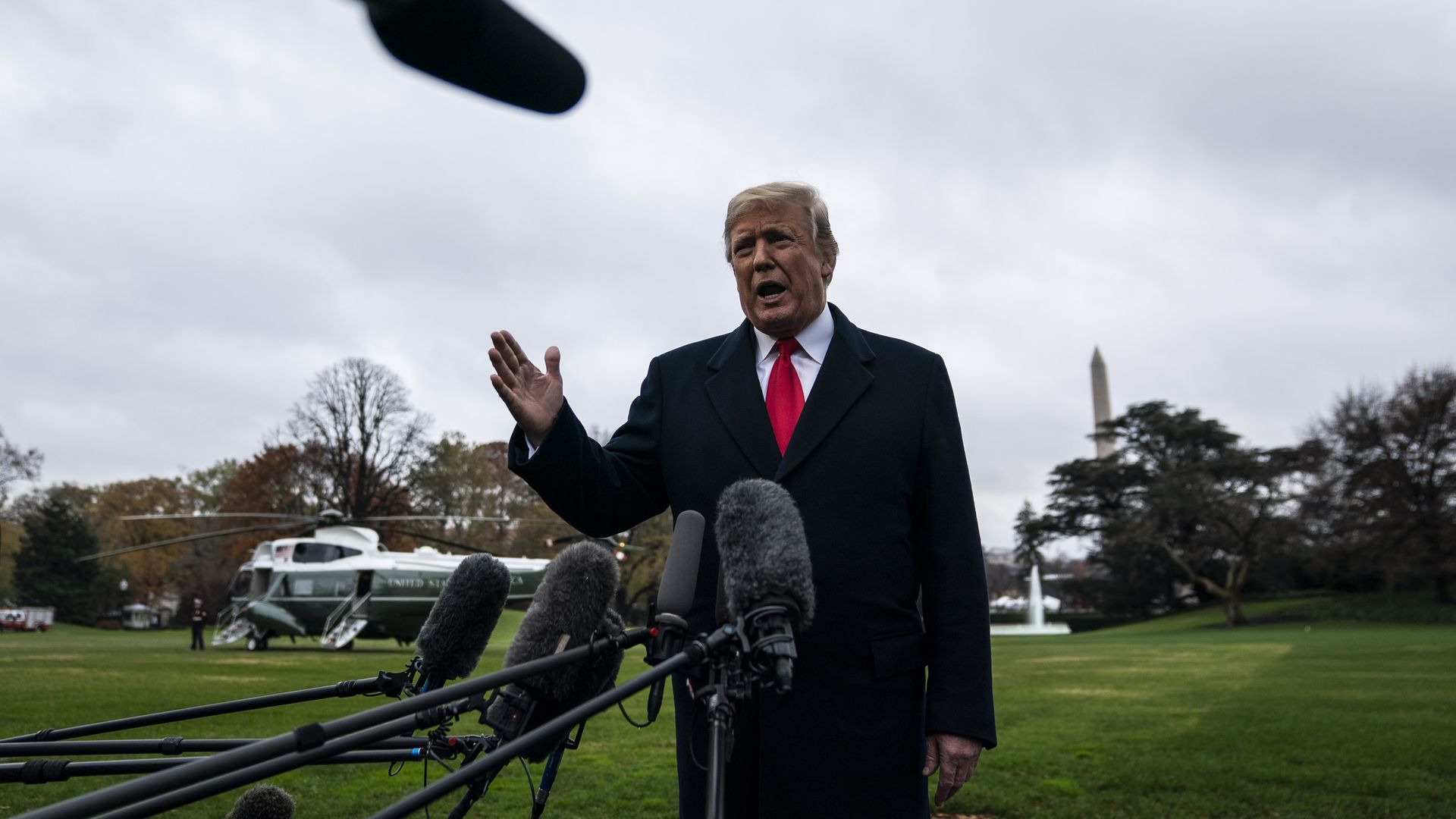 President Trump told reporters outside the White House on Sunday that he's "in no hurry" to replace his acting Cabinet secretaries with formal replacements, saying, "I have acting, and my actings are doing really great. ... I sort of like acting. It gives me more flexibility, do you understand that?"
Why it matters: Trump's attorney general, secretaries of Defense and Interior, EPA head, and UN ambassador are all working in acting capacities, despite being Senate-confirmed positions. The appointment of Matthew Whitaker as acting attorney general, in particular, came under fire as potentially unconstitutional — even from conservative legal scholars like John Yoo. And the Washington Post reported this week that Patrick Shanahan's position as acting Defense secretary could also be constitutionally murky. Furthermore, Trump, who campaigned on "draining the swamp," faced criticism for his acting secretaries' lobbying ties.
Go deeper