National Park Service to tap into entrance fees to fund operations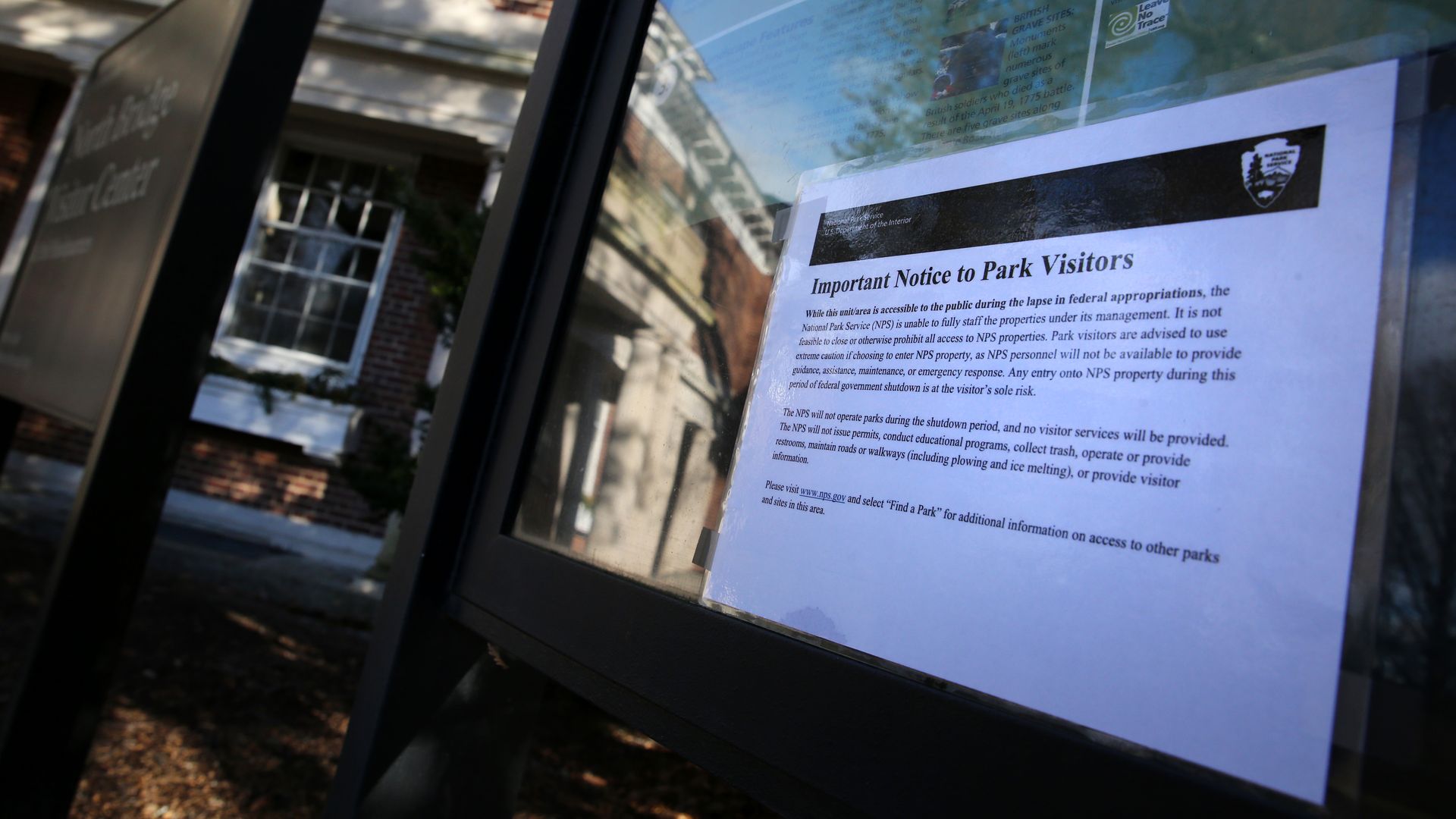 The National Park Service will tap into its entrance fees in the midst of a government shutdown for the first time in order to help pay for its operations at some of its most popular sites, the Washington Post reports.
Why it matters: The order, signed by acting Interior Secretary David Bernhardt, would allow parks to "bring on additional staff to clean restrooms, haul trash, patrol the parks and open areas that have been shut" since the shutdown began, per the Post. Three people have died in national parks since the shutdown began, highlighting the potential danger of keeping them open without funding for basic operations. However, critics argue that the move could be illegal since national park fees must be spent only on visitor services under federal law.
Go deeper: What to expect from the partial government shutdown
Go deeper