Mulvaney: Trump would build "steel fence" as concession to Democrats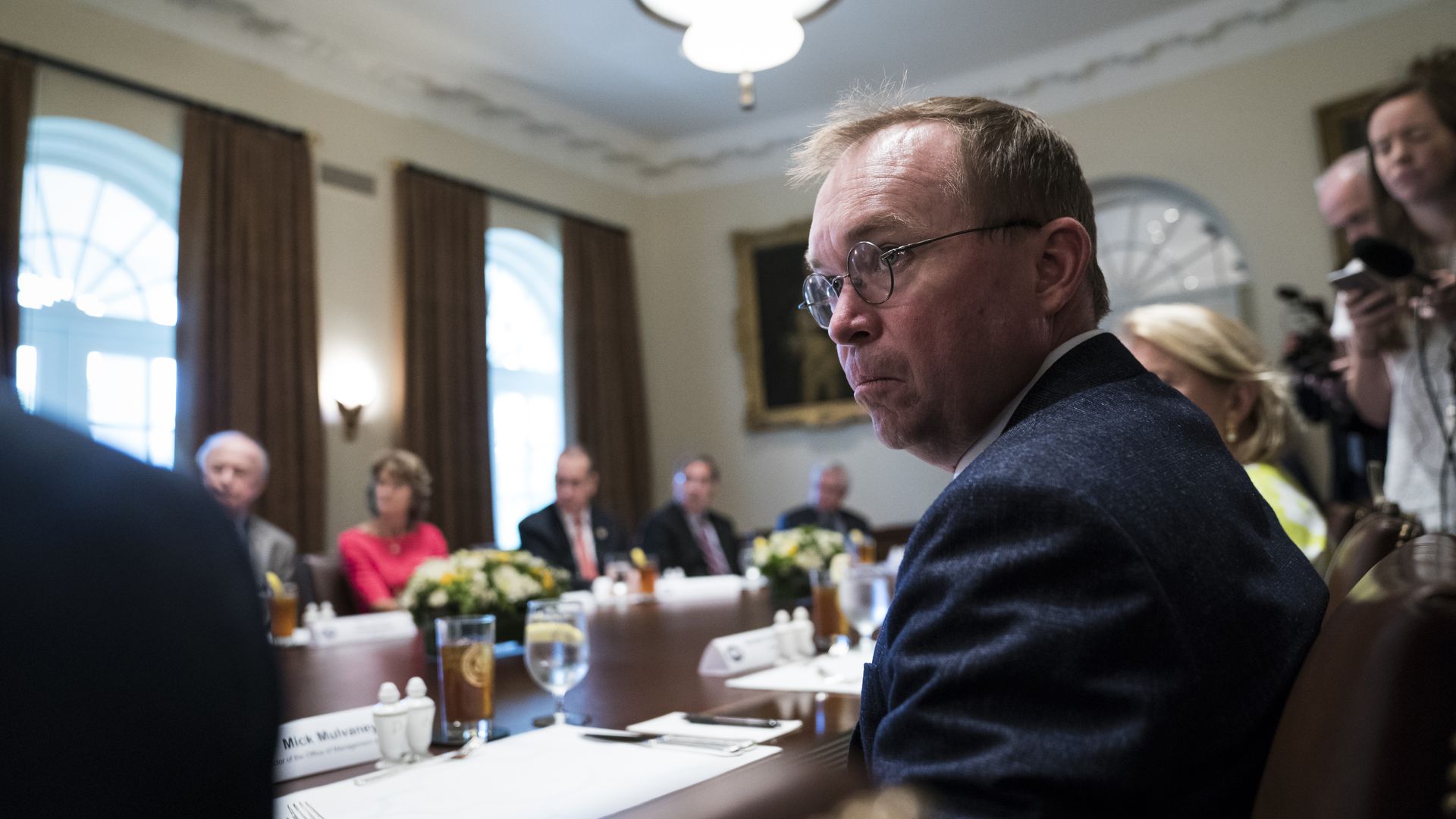 Acting White House chief of staff Mick Mulvaney told Chuck Todd on NBC's "Meet the Press" Sunday that President Trump would be willing to "give up a concrete wall, replace it with a steel fence" at the U.S.-Mexico border in order to appease Democrats and end the government shutdown.
Background: While Trump floated his own "totally effective" and "beautiful" steel version of a border wall last month, Mulvaney's semantics on the issue highlight the still-vast distance between the White House and congressional Democrats. After a 16-day shutdown, little headway has been made in negotiations, and Vice President Mike Pence said yesterday that the White House won't accept anything less than the $5.7 billion in wall funding it originally requested.
Go deeper: Federal workers could be the force that ends the shutdown
Go deeper