Trump says furloughed workers want the wall, then calls them Democrats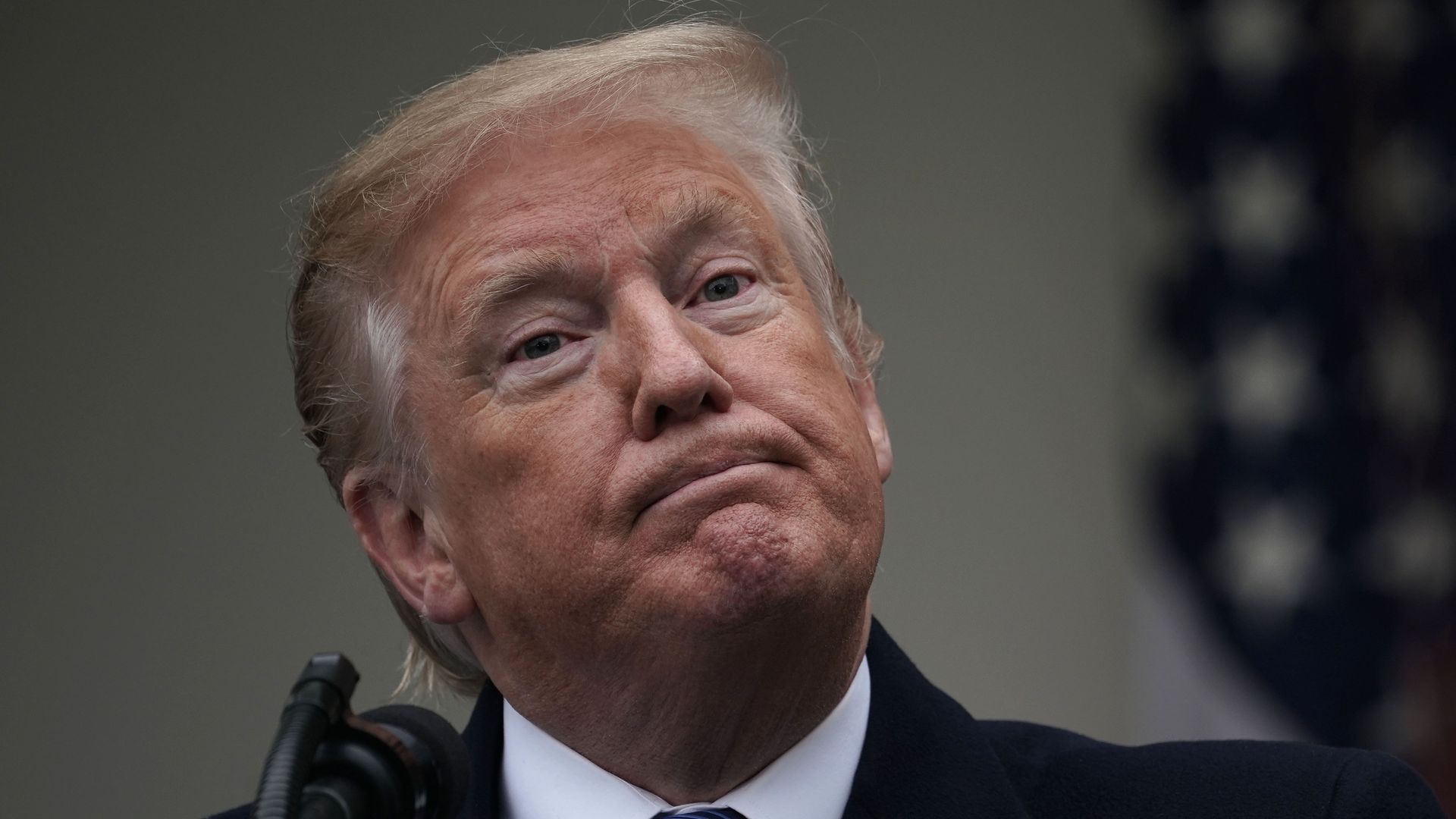 In a tweet Saturday morning, President Trump claimed, without evidence, that "most of the workers not getting paid" due to the partial government shutdown are Democrats.
I don't care that most of the workers not getting paid are Democrats, I want to stop the Shutdown as soon as we are in agreement on Strong Border Security! I am in the White House ready to go, where are the Dems?
Why it matters: In the Oval Office on Christmas morning, Trump said federal workers have told him to "stay out until you get the funding for the wall." He followed up on that claim in a press conference Friday afternoon, telling reporters that "many of the people that we're talking about ... agree with what we're doing." Republican sources tell Axios that the White House is likely to cave when the hardships inflicted on 800,000 federal workers become a staple of local news coverage across Trump country.
Go deeper