Top Trump officials will no longer receive scheduled pay raise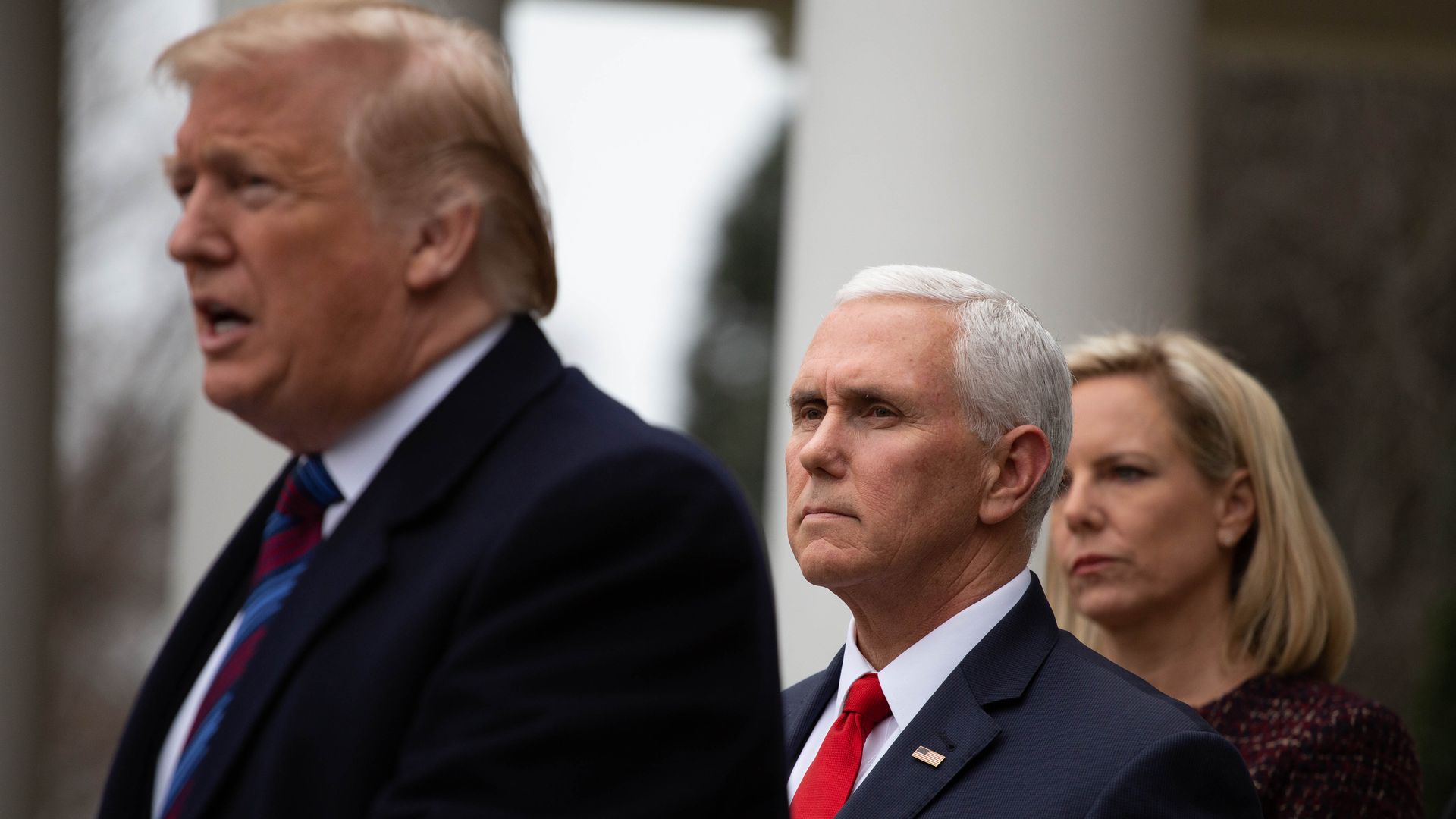 Top Trump Cabinet and administration officials will no longer be receiving a previously planned pay raise, as the government shutdown enters its third week.
Details: The original $10,000 pay hikes were a consequence of the shutdown, as an existing freeze on raises for top federal executives expired when Congress failed to pass a spending bill in December. Margaret Weichert, acting director of the Office of Personnel Management, said in a memo on Friday, however, that it would be "prudent for agencies to continue to pay these senior political officials at the frozen rate until appropriations legislation is enacted."
Go deeper