Shutdown watch, day 15: Still no deal in sight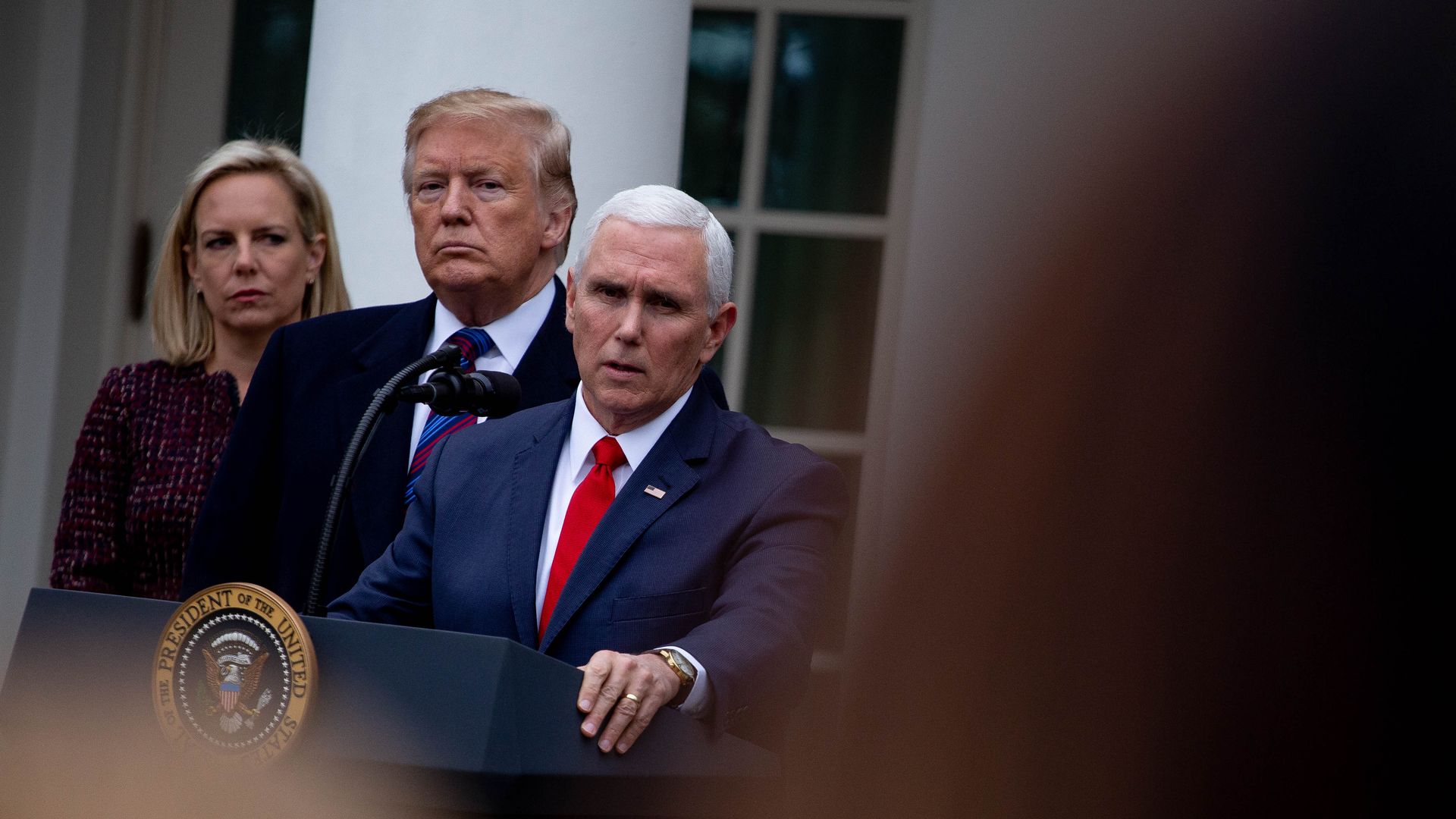 On day 15 of the partial government shutdown, Vice President Mike Pence, White House adviser Jared Kushner and other Trump officials met with congressional leadership to negotiate funding for President Trump's border wall. The same group will meet again tomorrow.
Details: Pence made it clear that the White House will not back down from the $5.7 billion in wall funding Trump originally requested, according to a Democratic source familiar with today's discussion. Democrats — having passed a bill in the House that would reopen eight agencies besides the Department of Homeland Security — warned that it would grow increasingly hard to begin formal negotiations if the government remained closed, the source said, but administration officials refused to budge from their position.
House Speaker Nancy Pelosi said in a statement: "Next week, House Democrats will begin passing individual appropriations bills to re-open all government agencies, starting with the Department of the Treasury and IRS — an action necessary to make sure working families receive their tax refunds on schedule."
Go deeper: Federal workers could be the force that ends the shutdown
Go deeper