A rare political moment for climate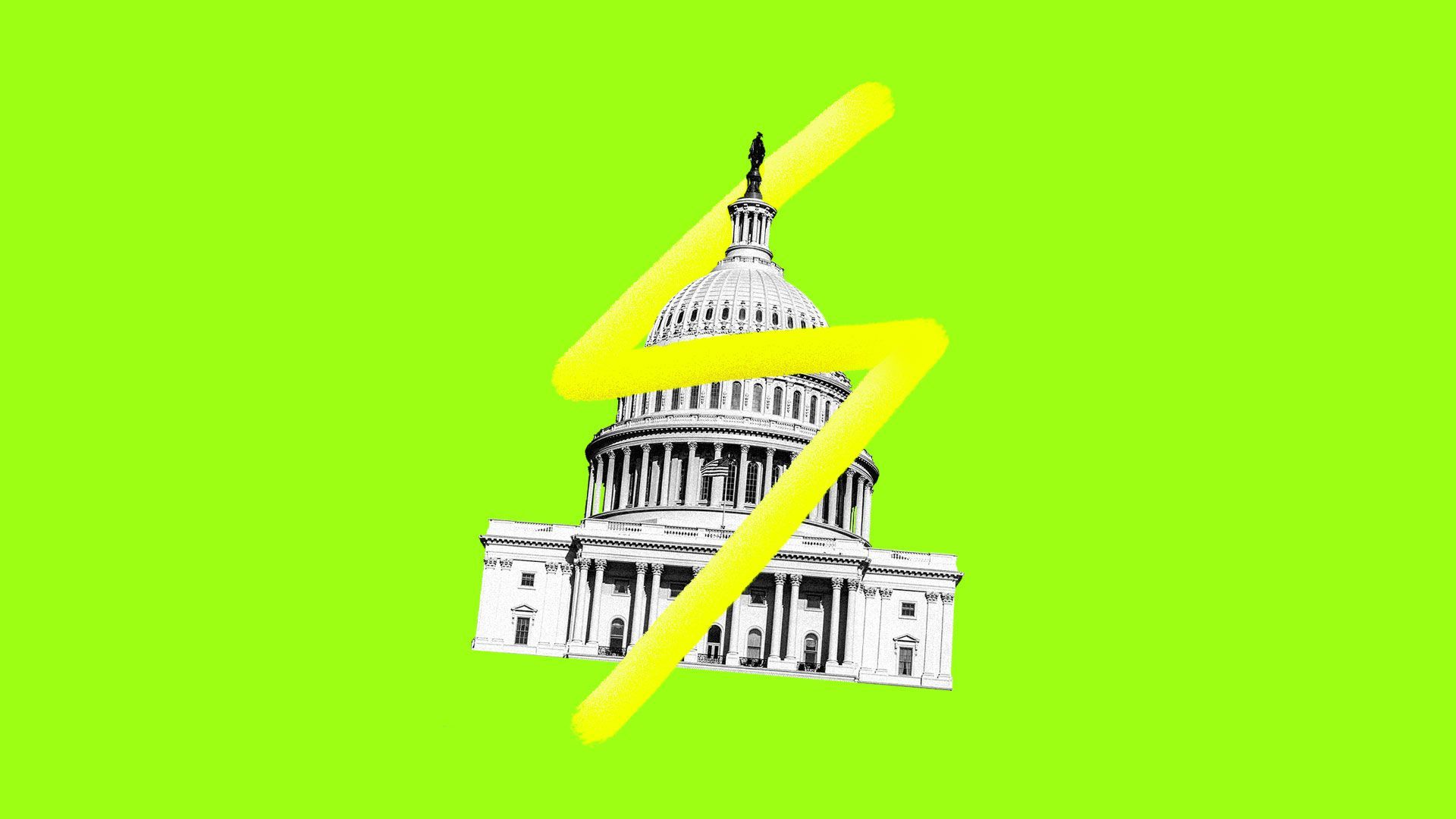 After taking a backseat on Washington's priority list for most of the past decade, climate and energy policy are set to be in the limelight with the start of the new Congress.
Between the lines: It's probable that energy and climate issues will further divide the parties, at least for now. If so, that would be driven in part by Trump's refusal to acknowledge climate change as a problem and also by Democrats moving further to the left.
Driving the news:
Democrats have created a special committee to focus on climate change, which could likely include consideration of a progressive "Green New Deal" policy championed by Rep. Alexandria Ocasio-Cortez.
A bipartisan carbon tax bill from late last year is likely to be re-introduced.
President Trump has cited infrastructure as potential common ground, prompting Democratic Senate leader Chuck Schumer to call for climate to be included.
Watch for business lobby groups, chiefly the U.S. Chamber of Commerce, to ramp up pressure to raise the gasoline tax as a way to pay for infrastructure improvements.
Go deeper: Democrats' left turn on climate change
Go deeper