Trump appointees to receive raises as federal workers go unpaid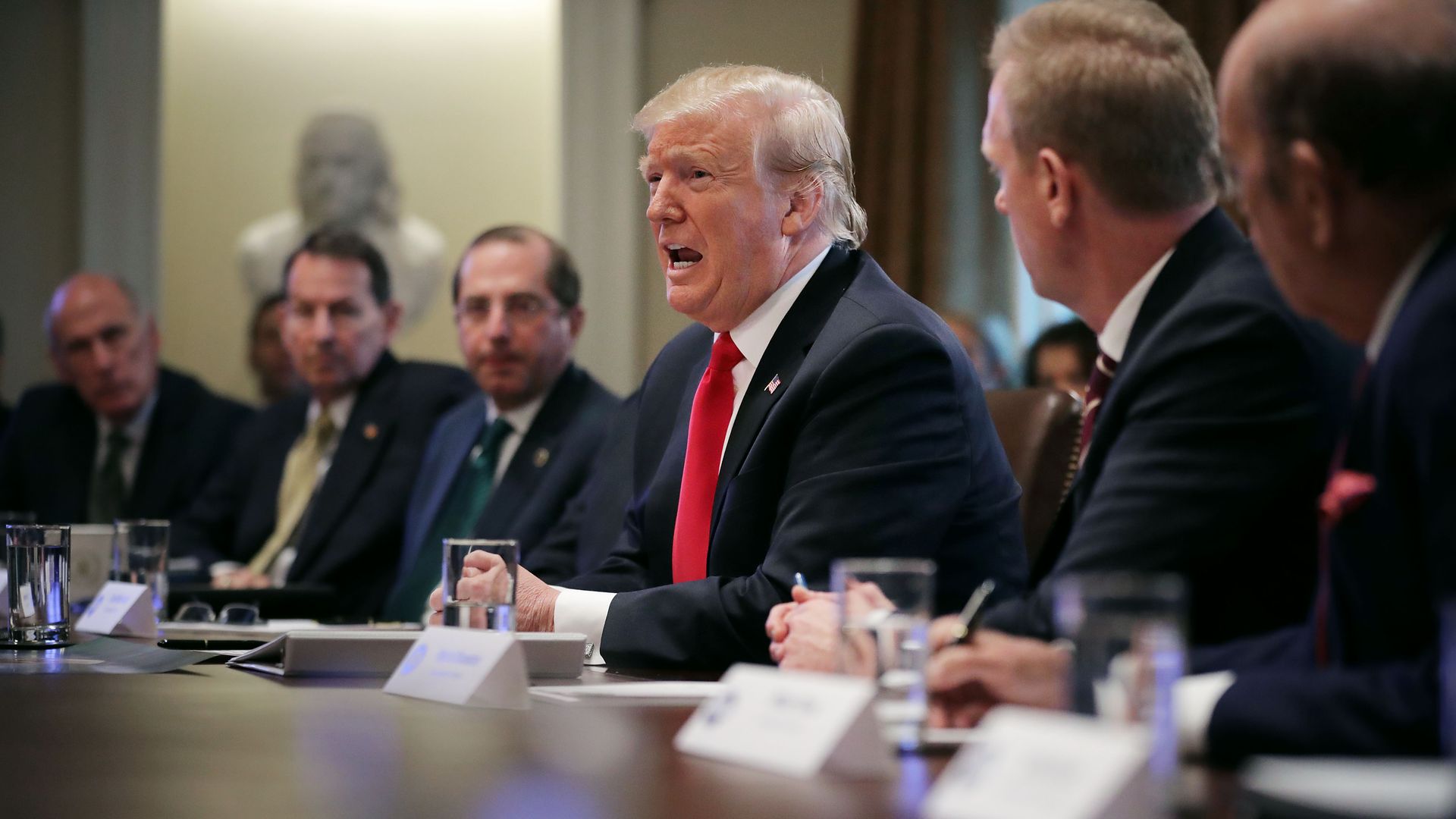 Cabinet secretaries, Vice President Mike Pence and other top political appointees in the Trump administration will receive pay raises of about $10,000 per year beginning Saturday, the Washington Post reports.
Between the lines: The pay hikes are a consequence of the partial government shutdown, since an existing freeze on raises for top federal executives expired when Congress failed to pass a spending bill in December. The $10,000 hikes will come into effect a week after President Trump signed an executive order eliminating raises for normal federal workers, while about 800,000 government employees continue to go without any pay at all due to the shutdown. Pence said Friday he won't accept his raise if the government is still shut down.
Go deeper