Kudlow on jobs report: "There is no recession in sight"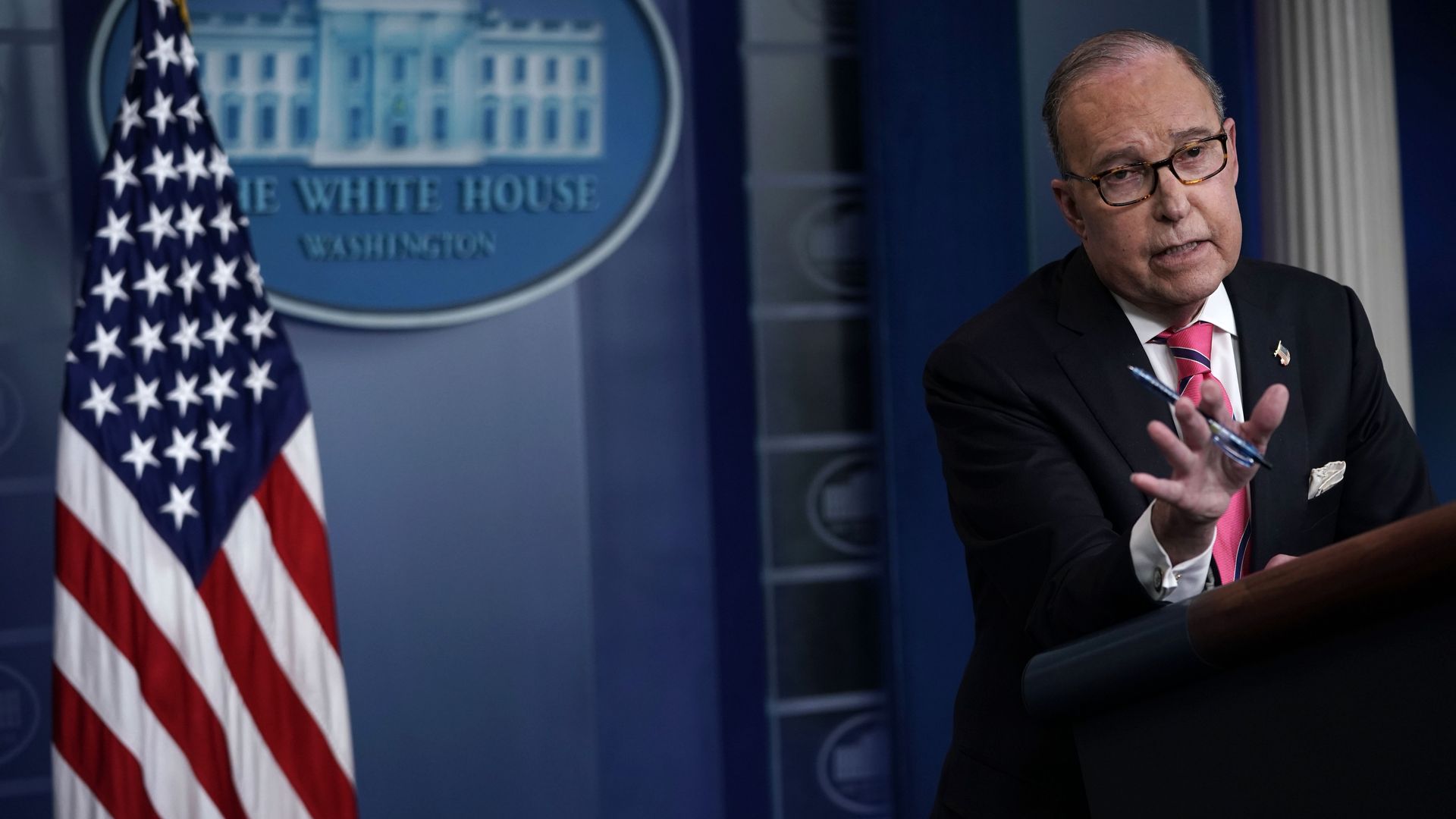 White House economic adviser Larry Kudlow told Bloomberg on Friday that December's strong jobs report was more evidence that there is no "recession in sight," despite a "gloomy" period for the stock market.
The big picture: The strong job gains suggest a healthy labor market, but that's a lagging indicator. More forward-looking data points, like Thursday's manufacturing data, have raised red flags about the health of the economy. Kudlow also played down the impact of the U.S.-China trade war on U.S. companies, saying, "It's a little easy and inaccurate to say all of these American companies are going to crash."
Go deeper