TSA no-shows forcing more airports to shift security screening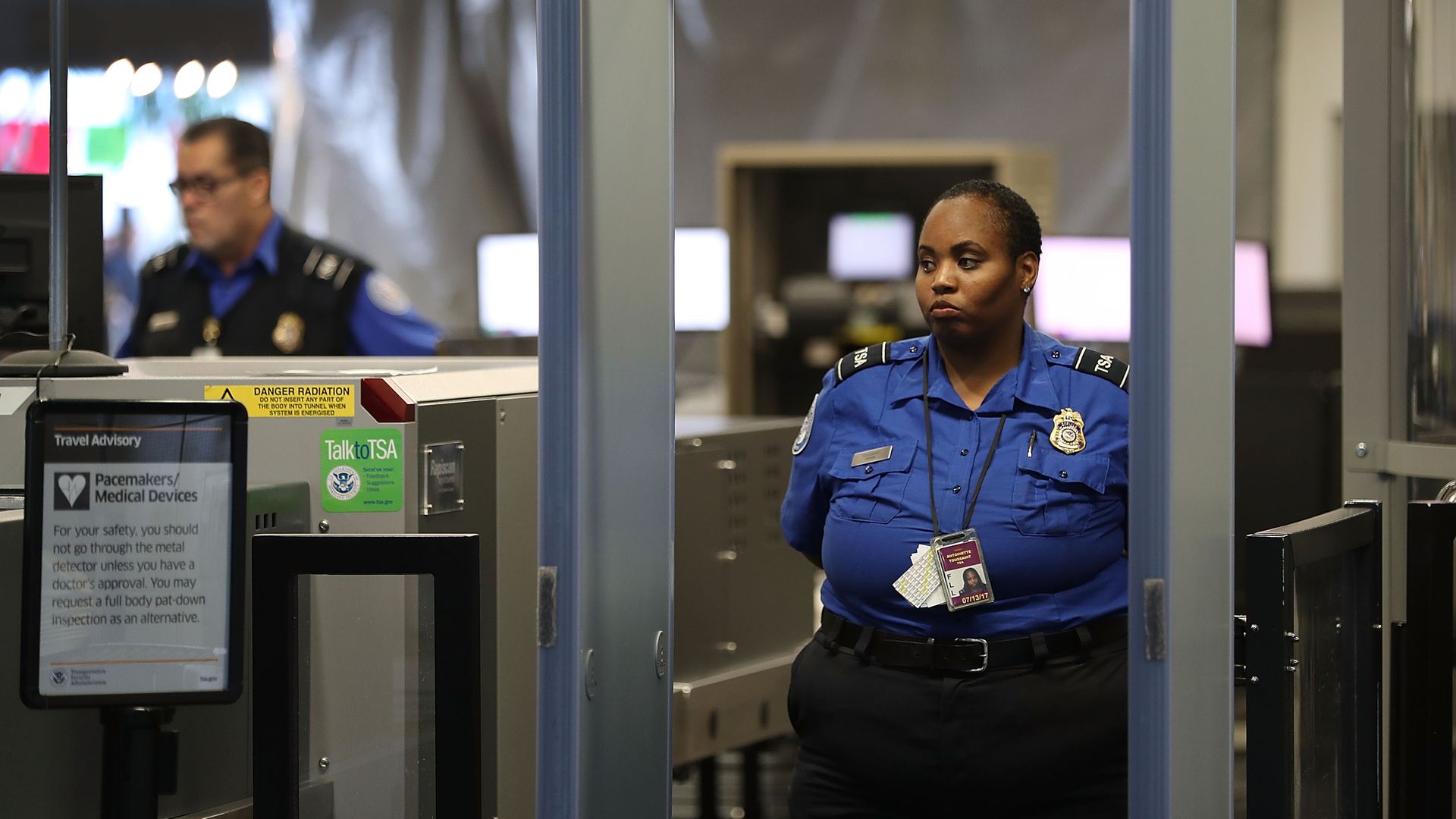 Now that TSA agents have missed their first paychecks, airports are starting to feel the squeeze of the partial government shutdown and are closing security checkpoints or entire concourses due to a lack of screening agents.
Driving the news: Houston's George Bush Intercontinental Airport closed one terminal's security checkpoint on Monday due to a lack of screening agents. Miami International Airport closed one of its concourses on Saturday because too few TSA agents were showing up for work.
Both Washington's Dulles International Airport and Atlanta's Hartsfield-Jackson International Airport were operating under "contingency plans" due to call-outs, per TSA spokesperson Michael Bilello. A spokesperson for the Metropolitan Washington Airports Authority told the NYT that inclement weather caused the shortage of security agents at Dulles.
By the numbers: Bilello said the rate of unscheduled absences Monday (7.6%) is more than double what they were on roughly the same day in 2012 (3.2%).
Why it matters: The absences could have an effect on air travel and potentially make airports less secure. They may continue to increase as the political stalemate over funding for President Trump's border wall drags on.
Go deeper