Amazon claims it has sold more than 100 million Alexa-enabled devices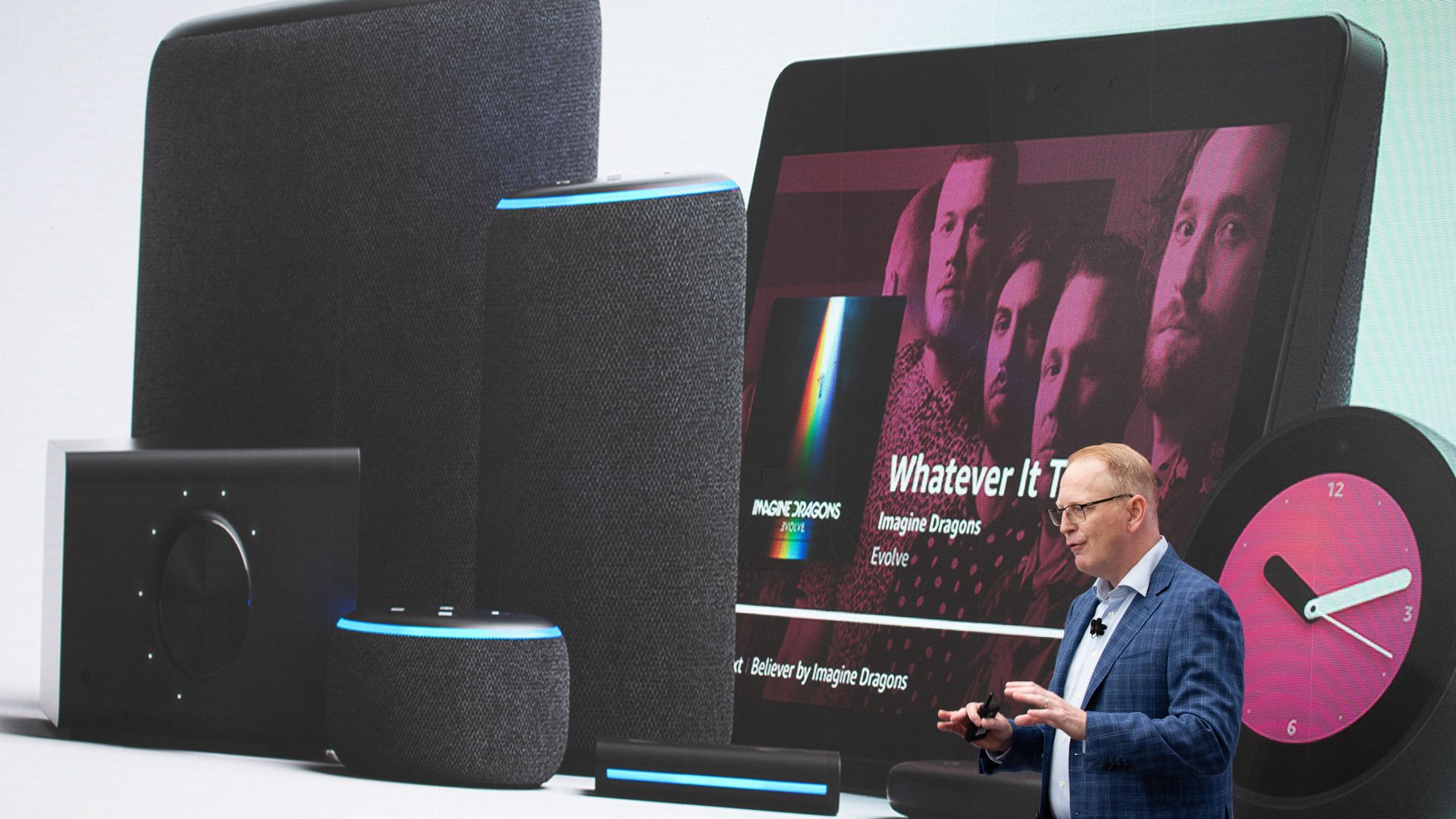 Amazon's senior vice president of devices and services, Dave Limp, told The Verge that more than 100 million Alexa-enabled devices have been sold.
The big picture: That number puts Alexa significantly behind other intelligent assistants like the Google Assistant and Siri, which are pre-installed on cellphones, but Limp said he isn't worried about competitiveness with other products. He said there will be "multiple players in the foreseeable future," and he doesn't think "there's going to be one winner." He also told The Verge he believes in "multiple assistants" and having them "interact in lots of different ways."
1 caveat: As Bloomberg's Shira Ovide notes, the number of Alexa-enabled devices sold isn't as insightful a number as something like daily active users. Plenty of people could have an Amazon Fire tablet or dishwasher with Alexa installed, but may have never used the software itself.
What's next: Limp told The Verge he wants to get Alexa on as many devices as possible and focus on international expansion. Another goal is to make Alexa "more conversational, make skills more discoverable, and generally just become less awkward to use."
Go deeper: Amazon's lead in U.S. smart speaker market projected to shrink
Go deeper