Trump finally has a top science adviser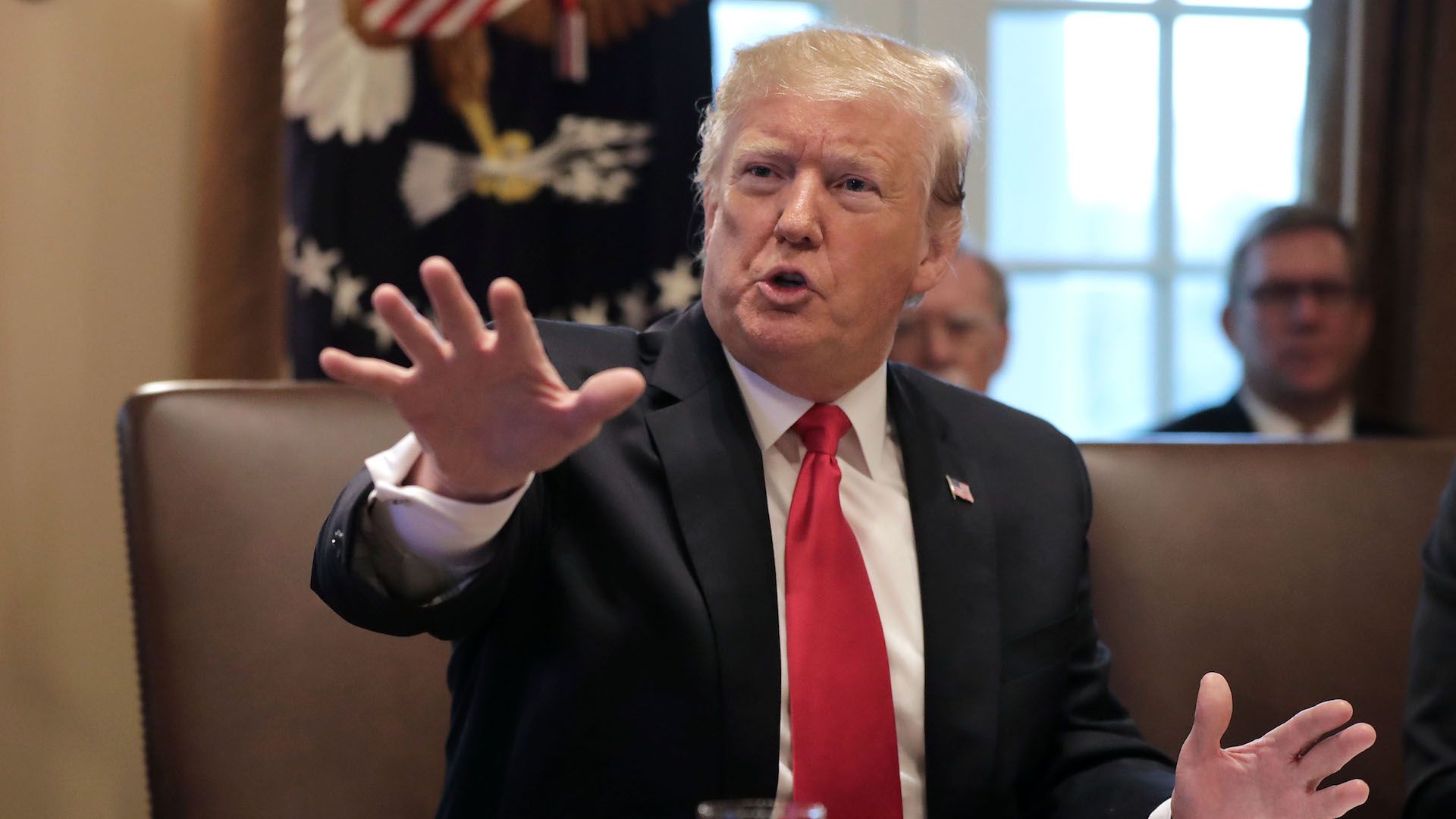 President Trump finally has a top science official in place after veteran meteorologist Kelvin Droegemeier was confirmed by the Senate in a voice vote Wednesday to head the White House Office of Science and Technology Policy (OSTP).
Why it matters: Trump took longer to name a science adviser than any other president since Dwight D. Eisenhower. The Trump administration has been grappling with complex science topics with a depleted science staff and no OSTP director.
The OSTP coordinates science policy across the federal government and conducts outreach to the private sector. Topics it works on range from the delicate nuclear negotiations with North Korea to quantum computing, AI and climate change.
The big picture: Once he starts work, Droegemeier will stand out within the administration for his mainstream views on climate science and other issues about which the president has baselessly spurned scientific evidence.
Trump has rejected the scientific evidence proving that human activities, such as burning fossil fuels, are causing the planet to warm, thereby worsening extreme weather events like heat waves and heavy precipitation events.
Details: Droegemeier served as the vice president for research and Regent's Professor of Meteorology at the University of Oklahoma. He has a particular expertise in next-generation radar technology to predict severe thunderstorms and tornadoes.
He is no stranger to federal science agencies, having served two six-year terms on the National Science Board, which oversees the National Science Foundation, under Presidents George W. Bush and Obama. Since 2017, he has served as secretary of science and technology for Oklahoma's Republican Gov. Mary Fallin.
What they're saying: The Science Coalition, a nonprofit, nonpartisan organization of more than 50 of the nation's leading public and private research universities, applauded Droegemeier's appointment.
"Dr. Droegemeier is a strong voice for science and federal research funding and is ideally suited to oversee continued growth of essential federal research programs," the group said in a statement.
Go deeper: On climate change, Trump disavows his own scientists, government
Go deeper