The first and second female speaker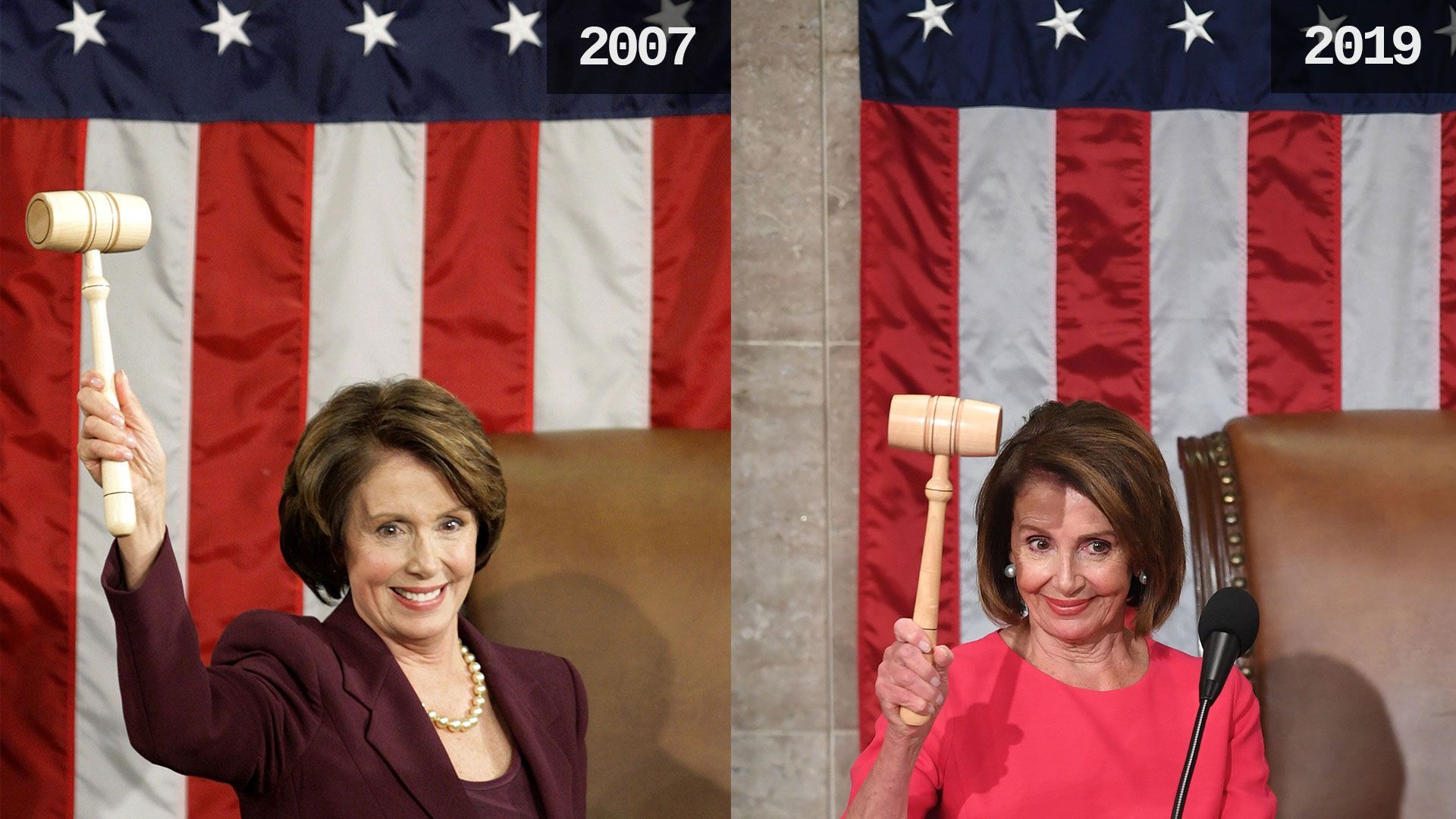 Nancy Pelosi is once more the most powerful Democrat in the country, assuming the task of leading her caucus through a generational change as the Democratic Party increasingly looks like the people it represents.
The big picture: After becoming the first female speaker of the House in 2007, she became the second one today by reclaiming the gavel.
Why it matters: Pelosi now has the hardest job in D.C.
Democrats increasingly describe climate change as the crisis of our time, with younger members in particular demanding it receive special urgency.
Democrats are facing an internal debate on how to approach a potential impeachment of President Trump.
It will be the House, not the Senate, where the major investigations will play out and the media attention will be focused.
Between the lines: The two sides of the House chamber looked drastically different today, Axios' Caitlin Owens notes.
All but 13 House Republicans this Congress are men, and the vast majority are white.
While the GOP side of the chamber was filled with dark suits and red or purple ties, the Democratic side was filled with colorful attire and people of varying racial and ethnic backgrounds.
This Congress also features a string of "firsts"...
First Muslim women: Reps. Rashida Tlaib (D-Mich.) and Ilhan Omar (D-Minn.)
First Native American women: Reps. Sharice Davids (D-Kan.) and Deb Haaland (D-N.M.)
Youngest woman: 29-year-old Alexandria Ocasio-Cortez (D-N.Y.)
What's next: Democrats in the House plan to pass legislation to end the partial shutdown, though it likely won't get far in the Senate.
Go deeper