House Democrats' first bill has an eye on election security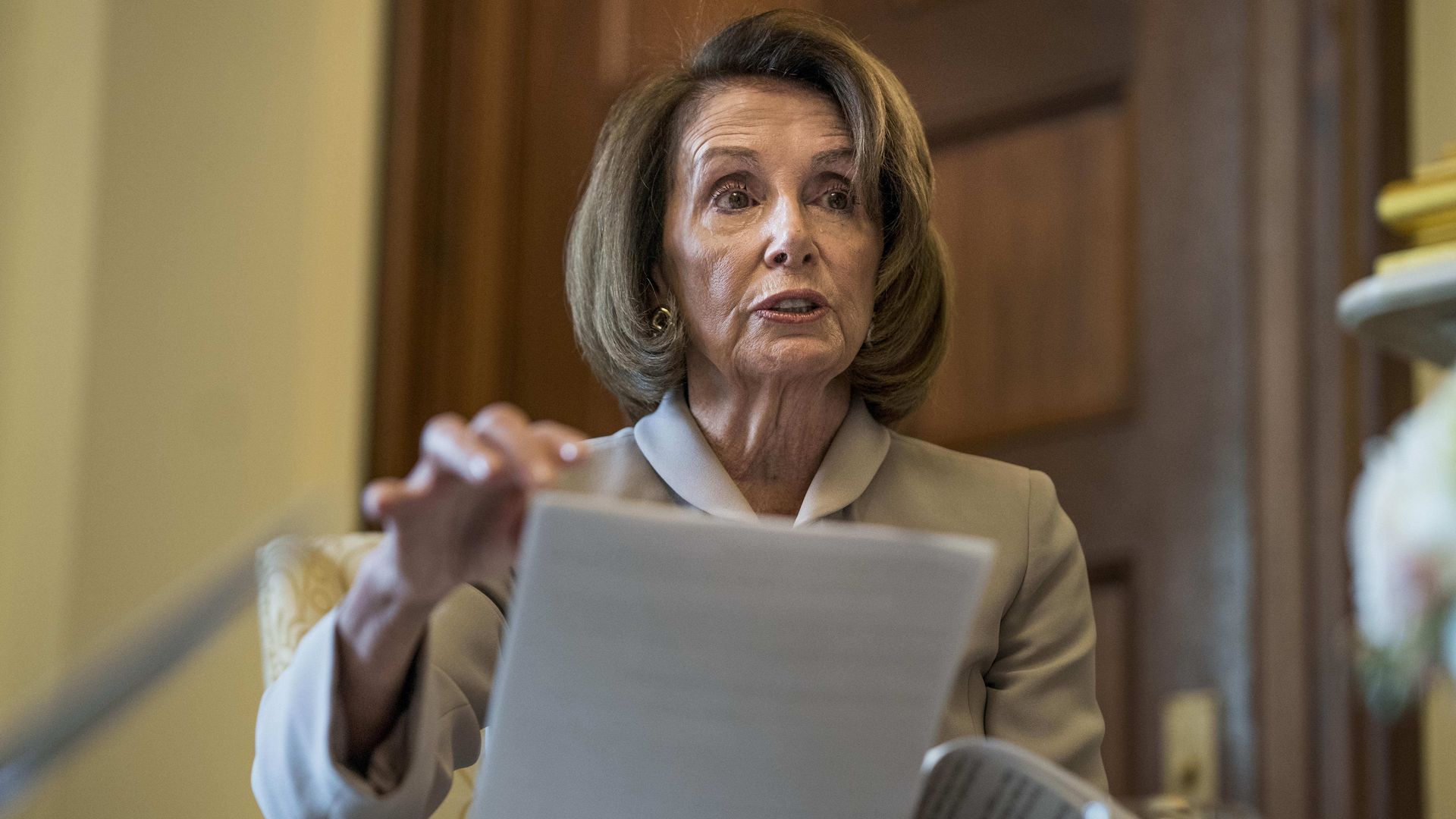 H.R. 1, the gargantuan first bill the new House Democratic majority will unveil Friday, is an anti-corruption grab bag that most prominently tackles campaign finance, sexual harassment and voting rights. But election cybersecurity will quietly play a major role in the bill, too.
The big picture: This bill will likely clear the House and then die in the Senate. "These are things [Senate] Majority Leader McConnell has spent his entire career fighting," noted a source familiar with the final content of the bill. Beyond the Senate, President Trump is unlikely to welcome a provision requiring presidential candidates to release tax returns.
But H.R. 1 is more than just a flag in the sand. Everyone who blocks the Democrats' crackdowns on government misconduct will have to explain why they are opposed to:
Forcing super PACs to report donors.
Barring Congress from using taxpayer funds to pay sexual harassment settlements.
Reinstating the Voting Rights Act.
Other largely bipartisan-supported provisions many voters see as good government.
Enter cybersecurity. Details aren't final, but those who have worked on the bill say its election cybersecurity efforts will borrow heavily from the 2018 Election Security Act proposed by Rep. Bennie Thompson (D-Miss.). That bill:
Authorized $1.7 billion in grants for states to purchase more secure election equipment. Those numbers could easily change: H.R. 1 is described as matching the goals but not the specifics of the earlier legislation.
Would dole out those funds for training, security testing, maintenance and shoring up the security of all aspects of election infrastructure, from voting machines to IT systems.
Requires the White House to create and formalize an election cybersecurity strategy.
Requires that vendors be owned by U.S. citizens or residents and that they disclose where components of their systems are manufactured.
The new funding would augment $380 million allocated last year for election cybersecurity.
A report by Verified Voting and the Brennan Center noted that $380 million would have been barely enough to pay for more secure upgrades in the handful of states where voting machines didn't provide paper receipts, had the money all been spent on that need — which it wasn't.
In practice, state election officials by and large agree with that sentiment.
H.R. 1 also contains the Honest Ads Act, a Senate bill that would require political ads online to disclose who paid for them. That kind of regulation already exists for other kinds of media.
While Russia famously purchased Facebook ads in rubles during the 2016 election, most of its disinformation work was conducted through puppet social media accounts.
What's next: A source knowledgable about H.R. 1 deliberations said that Democrats would ultimately be comfortable breaking out those parts of the bill that could pass the Senate into standalone legislation — and the cybersecurity provisions would be among the most likely to achieve Senate support.
Editor's note: This story has been corrected to use the right name for Rep. Thompson's proposed law, the 2018 Election Security Act (not the Secure Elections Act).
Go deeper