No solution on government shutdown emerges from White House meeting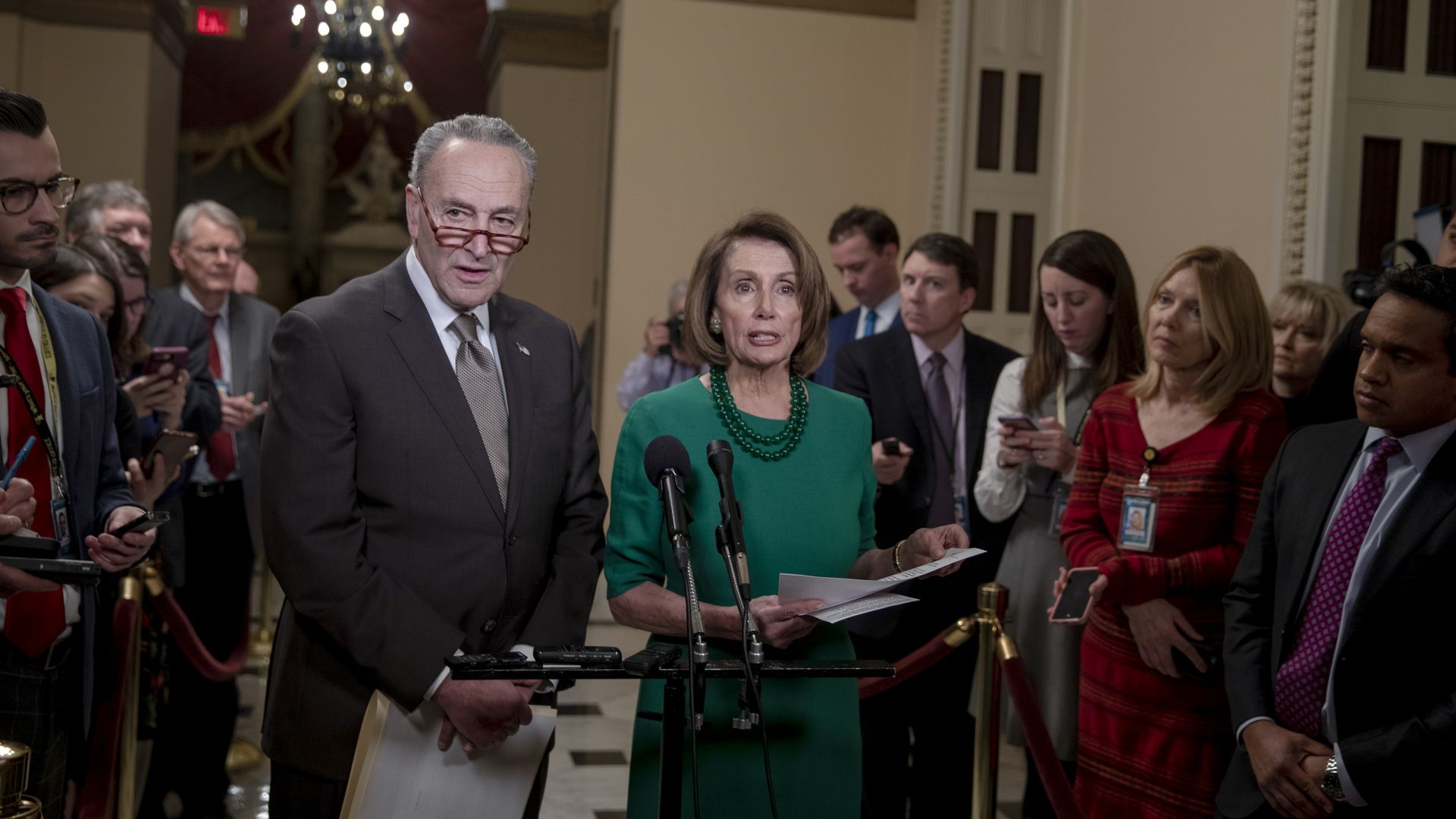 After meeting with President Trump at the White House on Wednesday, congressional leaders said they failed to find a solution that would end the government shutdown and plan to meet again on Friday.
The state of play: House Democrats plan to pass a short-term spending bill Thursday that does not include funding for Trump's border wall. Senate Majority Leader Mitch McConnell said the Senate won't take up the House bill if President Trump won't sign it, and suggested that it could take "weeks" to reach an agreement.
Go deeper