Government shutdown hits Native Americans especially hard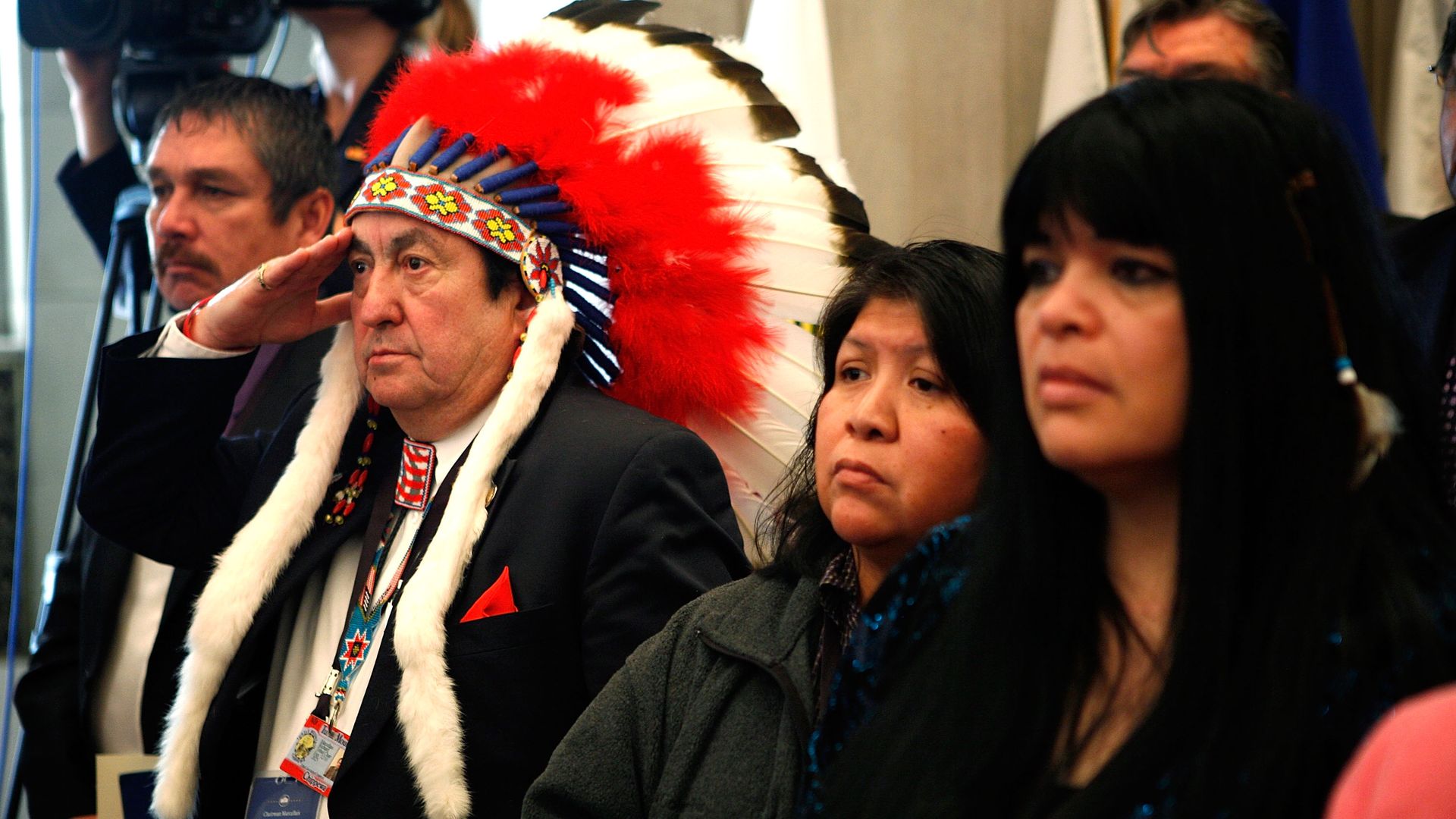 Many Native American tribes have been forced to use their own funds to keep their health care systems and food pantries running during the government shutdown, and some workers may see their pay slow or stop, the New York Times reports.
Why it matters: The tribes heavily rely on federal money, which is no longer coming in as the government has remained shut down for more than a week over funding for Trump's border wall. If a solution isn't reached, tribes could run out of stop-gap funds, and later this month, workers could be furloughed.
Key quote: "The federal government owes us this: We prepaid with millions of acres of land," Aaron Payment, the chairman of the Sault Ste. Marie Tribe, said on Monday. "We don't have the right to take back that land, so we expect the federal government to fulfill its treaty and trust responsibility."
The Chippewa Indians in Michigan have been spending around $100,000 a day to keep their health facilities and food pantries running and employees paid, according to the Times.
The Bois Forte Indian Reservation in Minnesota are undergoing a hiring freeze and are planning for potential budget cuts if the shutdown lasts longer. Some police officers on reservations have needed to work without pay.
The Navajo Nation in New Mexico, Arizona and Utah are struggling with unplowed, snowy roads due to a stop in federal maintenance and many families are unable to leave to buy needed groceries or medicines.
Go deeper