CIA undermining the U.S. mission in Afghanistan with abuse, torture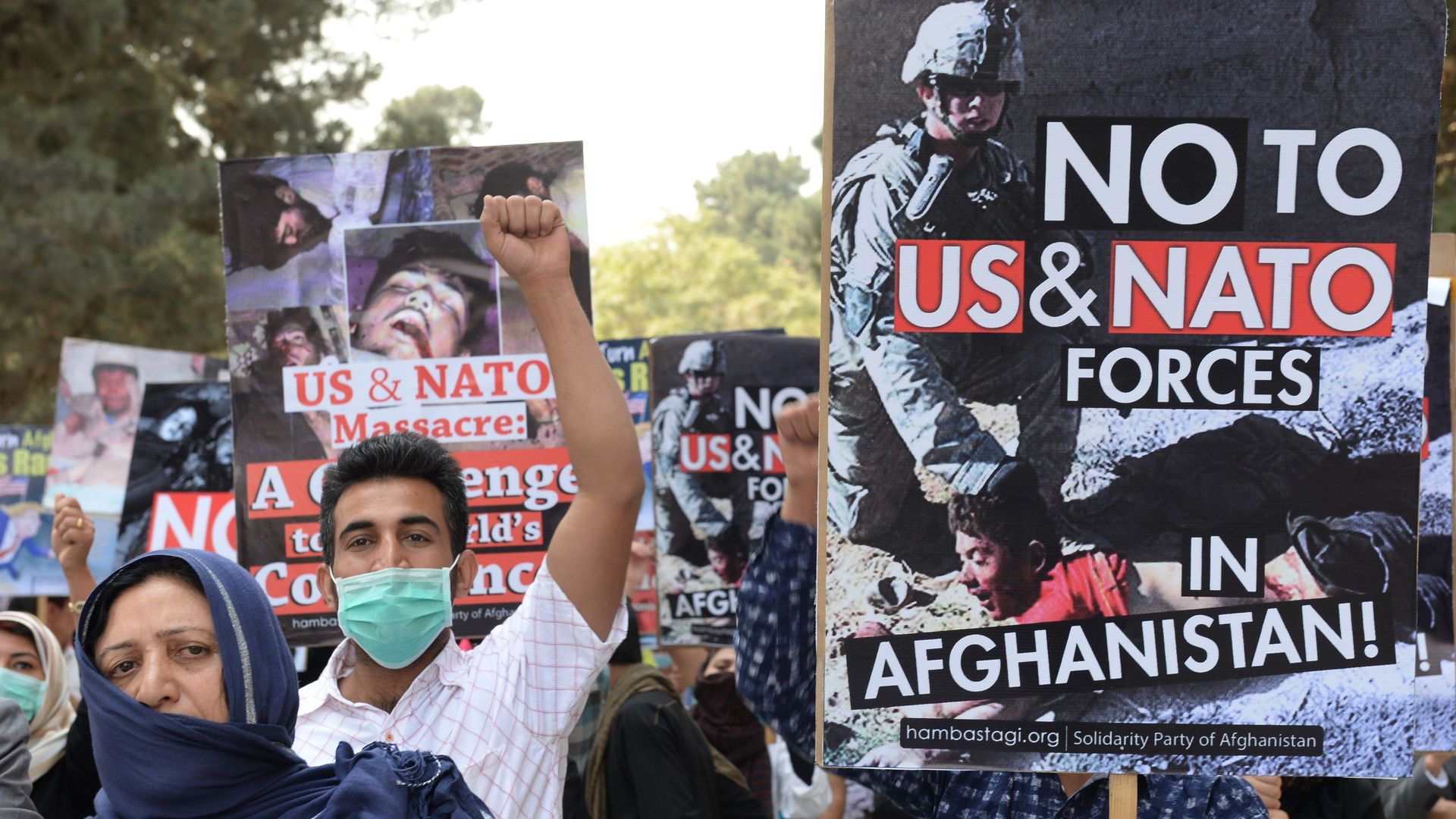 "C.I.A.'s Afghan Forces Leave a Trail of Abuse and Anger," writes Mujib Mashal, the New York Times' senior correspondent in Afghanistan.
Details: "The fighters hold the line in the war's toughest spots, but officials say their brutal tactics are terrorizing the public and undermining the U.S. mission."
"[T]he units have ... operated unconstrained by battlefield rules designed to protect civilians, conducting night raids, torture and killings with near impunity."
The big picture: "Those abuses are actively pushing people toward the Taliban."
"And with only a relatively small American troop contingent left ... the strike forces are increasingly the way that a large number of rural Afghans experience the American presence."
Go deeper