The Supreme Court cases to watch this spring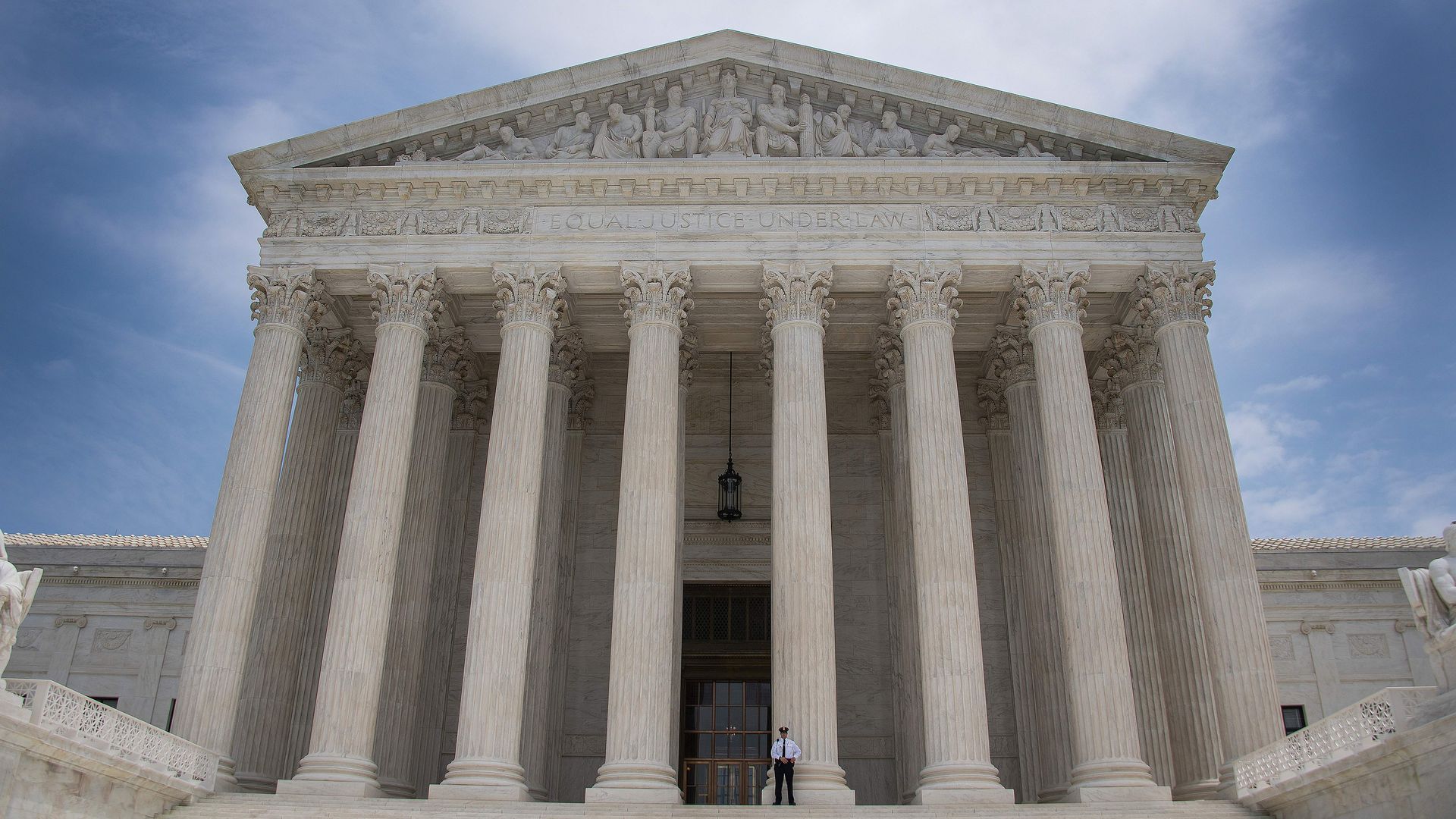 The Supreme Court has kept a relatively low profile this term, but The Economist argues the spring is likely about to get more controversial.
What's next: The justices will be examining the Trump administration's decision to add a citizenship question to the 2020 census, the relationship between church and state, and whether agencies like the EPA should be able to interpret ambiguous regulations.
The court could also tackle the recent ruling against the Affordable Care Act in Texas, President Trump's rollback of DACA, and his ban on transgender soldiers serving in the military. (Though as Axios' Sam Baker has written, it's not a sure thing that the ACA ruling will reach the court.)
Other cases the court could take, per The Economist:
Religion: The justices could examine whether teachers can practice their religion at school functions and whether government grants can exclude places of worship.
LGBTQ: Possible cases include whether the Civil Rights Act of 1964 bans discrimination on the basis of sexual orientation and on the basis of gender identity.
Death penalty: The court could take a capital punishment case with an inmate whose IQ is in the 70s.
Gerrymandering cases could emerge from North Carolina and Maryland.
Women's rights: The court could examine whether salary history can justify paying women less than men for similar work.
Go deeper: John Roberts' quiet Supreme Court
Go deeper