Lindsey Graham to tell Trump to reconsider Syria decision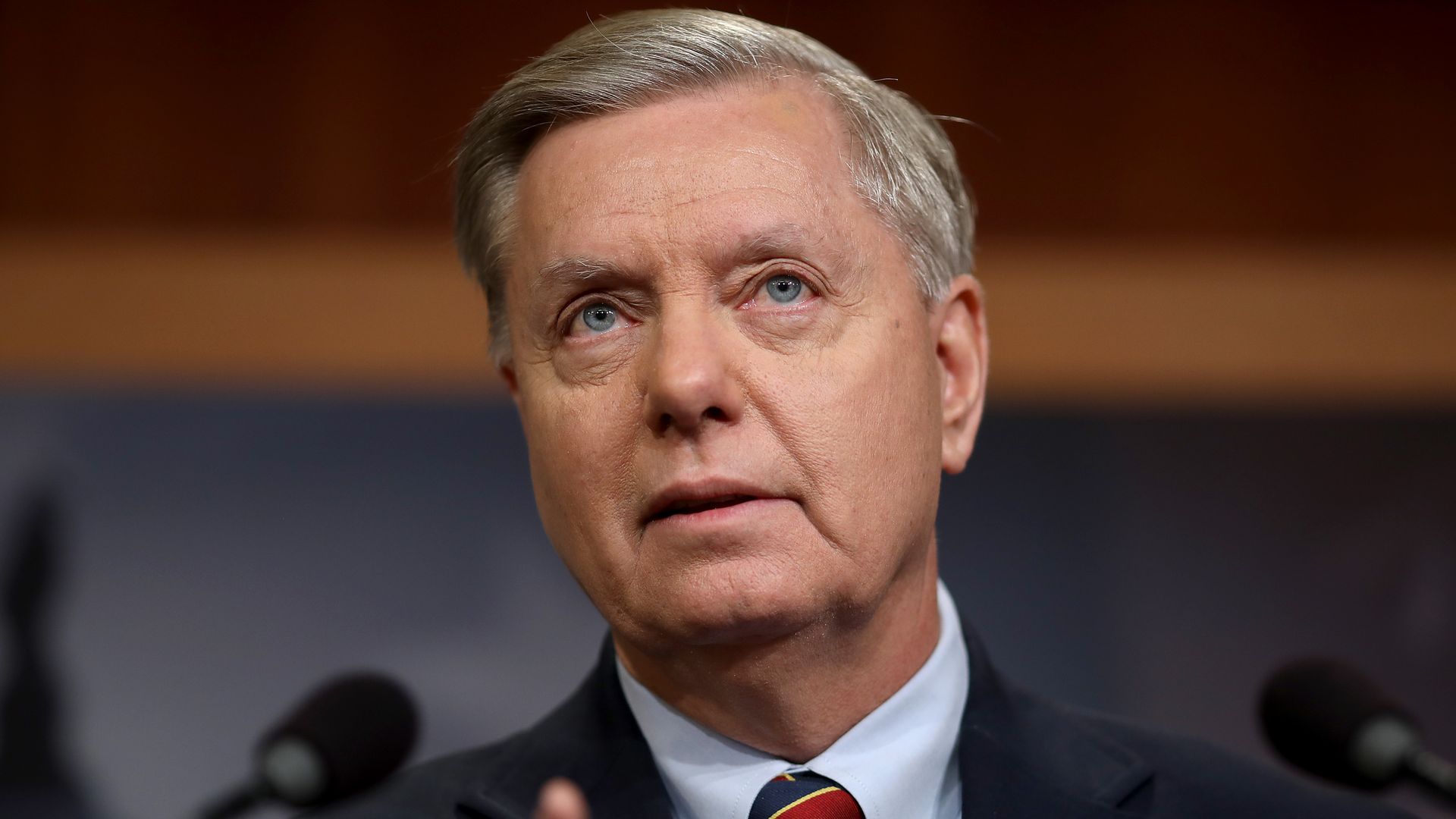 Lindsey Graham told CNN's Dana Bash Sunday morning that he is going to ask President Trump at lunch today to reconsider his decision to pull U.S. troops from Syria, stating that his goal is to get Trump to slow down a withdrawal.
Between the lines: Trump has frequently sought advice from Sen. Graham on foreign policy matters, but Trump ignored his advice when announcing that he was withdrawing U.S. troops from Syria. It's unclear whether Graham's latest attempt will be any different.
Graham also proposed a solution to the government shutdown that would include the $5 billion that Trump wants for a border wall, temporary renewable status (TPS) for Dreamers, and renew TPS protections to recipients who lost their status under this administration.
Graham warned Democrats that no spending bill will pass the Senate unless there is a solution for the border wall.
Go deeper