Trump signs order freezing federal worker pay hike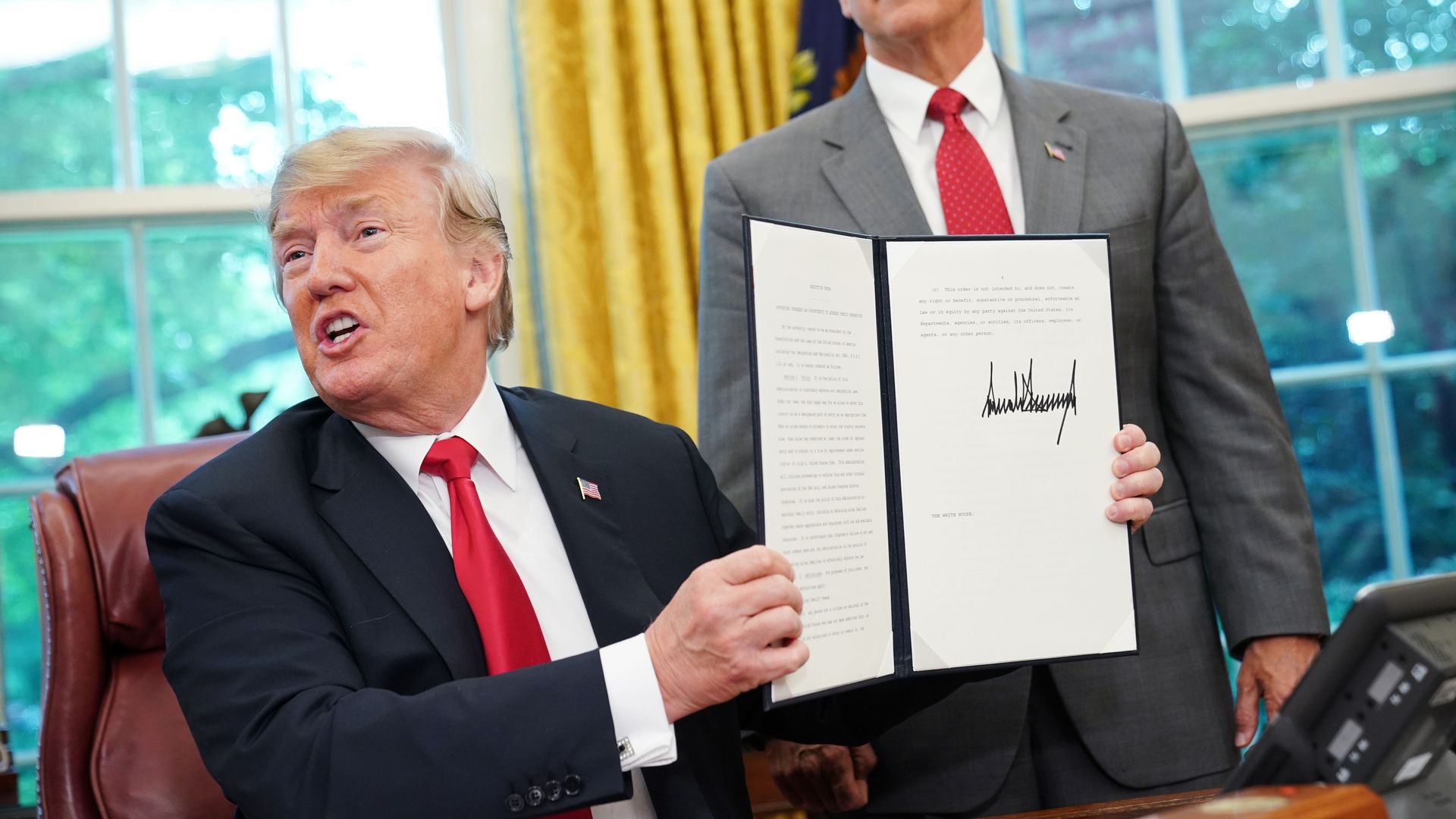 President Trump signed an executive order Friday eliminating a 2.1% pay raise for federal workers due to take effect in January, following through on a pledge he made in August, CNN reports.
The backdrop: In a letter to House Speaker Paul Ryan earlier this year, Trump wrote that the pay freeze is intended "to put our Nation on a fiscally sustainable course," and that "federal agency budgets cannot sustain such increases." The executive order comes as 380,000 federal employees remain furloughed and 420,000 continue to work without pay as a result of the government shutdown, per CNN.
Go deeper