Why China could be first with self-driving cars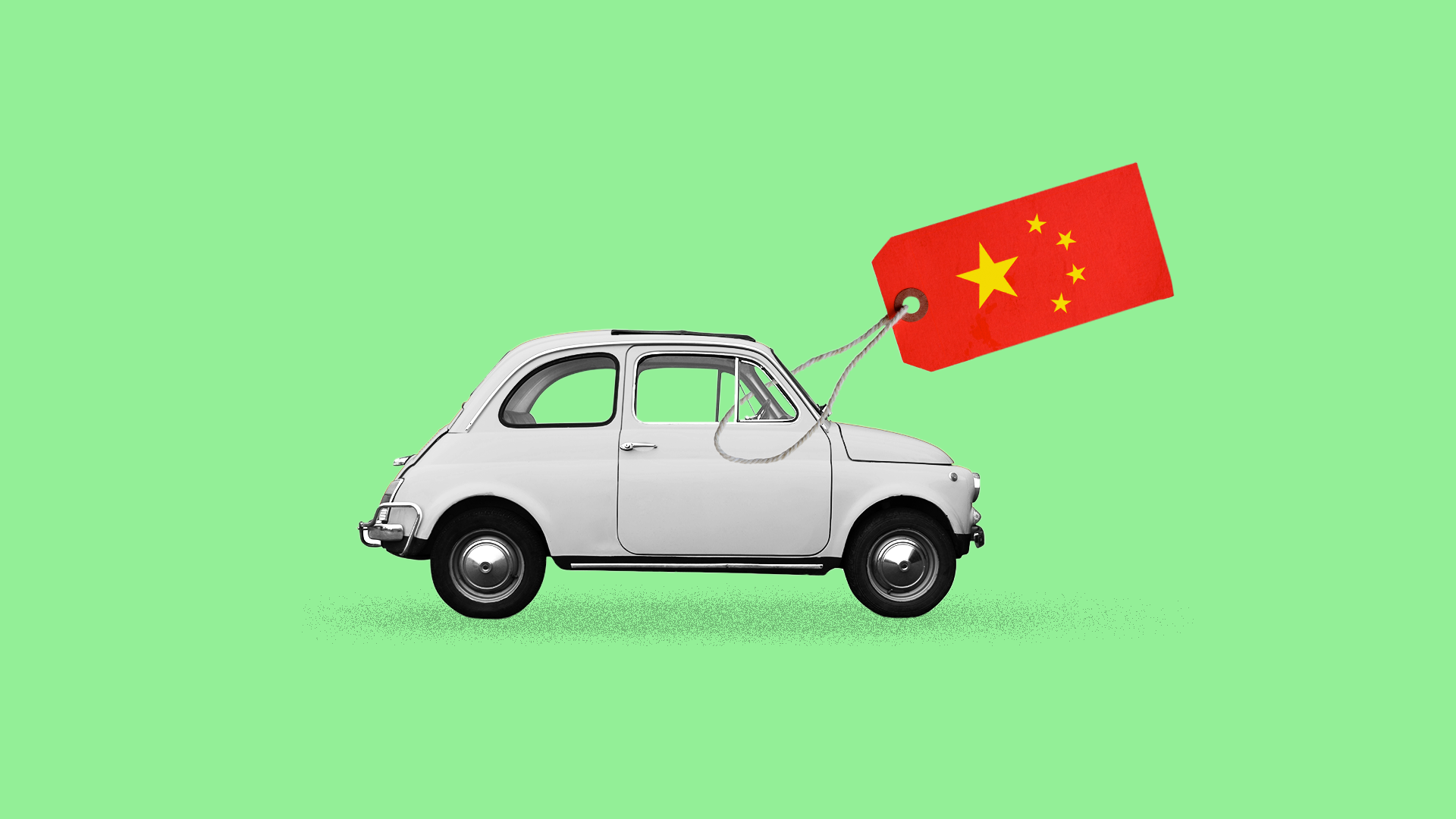 Many experts say China could be first to deploy autonomous vehicles at scale — and one indicator is how they've already taken the global lead in electric vehicles thanks to government policies and consumer attitudes.
The big picture: Sales of electric cars are growing quickly in China, where consumers are also open to innovations like car-sharing. By loosening regulatory guidelines and swinging open the door to autonomous vehicle testing, China is pulling away from other countries on disruptive new mobility initiatives, a recent study finds.
The details, from German consultancy Roland Berger, which tracks and scores countries on 26 indicators of auto industry disruption:
The global shift toward electric vehicles is happening mostly in China, which sold more than 750,000 EVs through October — more than half of EVs sold worldwide.
China doubled its EV charging infrastructure over the past year, while putting limits on registrations for gasoline-powered vehicles.
It also ended a ban on foreign ownership of EV manufacturers in the country and granted permission for Daimler and BMW to test AVs in Beijing and Shanghai.
Meanwhile, Chinese tech companies like Baidu and Huawei are teaming up on new ventures with Western automakers.
Why it matters: If China pursues autonomous vehicle technology as intently as it sought and achieved leadership in electrics, it could be first to see widespread adoption of AVs.
"China will be the first to commercialize at scale simply because the regulators will pave the way with pro-autonomous policies."
— Michael Dunne, president of China automotive consultancy ZoZo Go
It's not just government hands at work. Chinese consumers are also driving the shift in mobility.
75% of Chinese consumers use an app to plan a trip once a week, and 65% said they are interested in buying an electric car — more than three times as many as in the U.S., Roland Berger found.
"No other country is as advanced and as open," says Roland Berger.
The results dovetail with other research on global mobility trends. While Americans and Europeans are growing more skeptical about AVs, people in China are more open-minded, according to a new mobility study from Continental, a leading supplier of AV technology.
"Consumers in China are far quicker to accept autonomous vehicles because the car ownership culture in China is a short and shallow 25 years compared with more than a century in the West."  
— Dunne
Yes, but:
China's growth is sputtering as trade tensions escalate, which could crush its dreams of dominating AV development.
Automakers in the country still need to source some fundamental components from outside of China, such as semiconductor chips and drivetrains, and China lacks cutting-edge battery technology, despite laws that favor domestic producers.
The West has a blind spot when it comes to China's breakneck technological advances, writes Axios' Kaveh Waddell.
Go deeper