Fury and fear ahead of Congo's suspect elections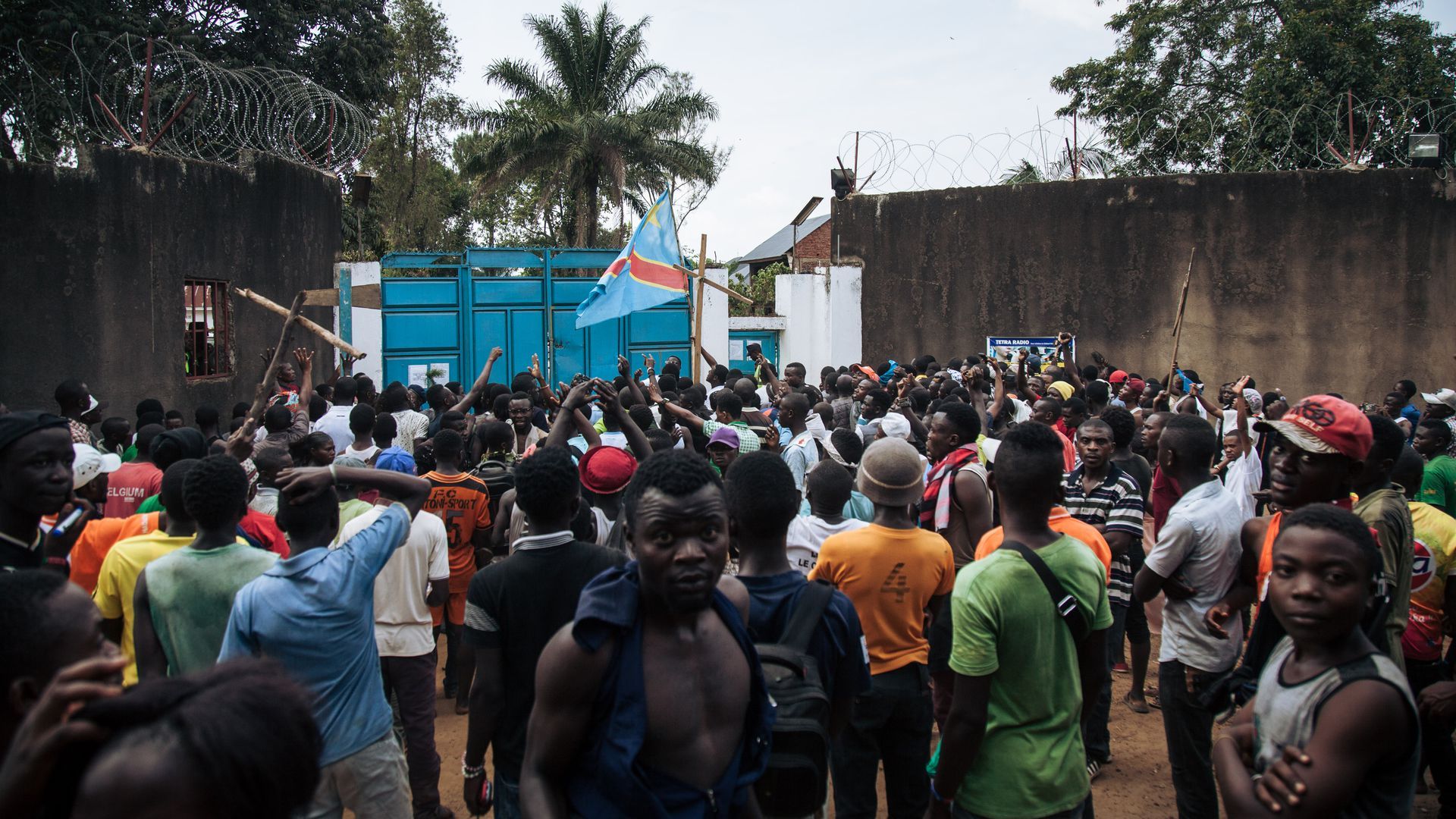 The Democratic Republic of Congo's electoral commission has postponed voting in three opposition strongholds — officially because of concerns over Ebola and insecurity — ahead of Sunday's vote, sparking a furious reaction from an opposition convinced the election is being rigged.
Why it matters: The DRC, a massive country in the heart of Africa and home to 83 million people, has never had a peaceful transfer of power.
Per the BBC, "With President Joseph Kabila's successor due to be sworn in next month, it appears the votes of more than a million people could be discounted." The national vote was already delayed by a week after a fire destroyed most of the voting machines set to be used in the capital, Kinshasa.
The latest: In the eastern city of Beni, protesters angry over the delay attacked an Ebola clinic. According to the Guardian, "armed men fired live rounds and teargas at protesters" there. Meanwhile, the foreign ministry expelled the EU's ambassador over the extension of sanctions on the ruling party's candidate, Emmanuel Ramazani Shadary, among others.
The big picture: Kabila faces constitutional term limits and should have given up power in 2016. He didn't, and elections have been continually delayed. His hand-picked successor, Shadary, faces a divided opposition deprived of two leading candidates who were ruled ineligible. Still, his election is not a sure thing.
Asked about the decision not to allow voting in the three areas, Kabila told the BBC: "Don't worry. ... I don't think there will be any major issues as far as the one point something million voters that you are talking about." The voters seem to disagree.
2019 lookahead: Four of the world's eight largest countries by population — home to 2 billion people — will hold general elections in the next few months, starting with Bangladesh on Sunday. Nigeria, Indonesia and India will follow early next year.
Go deeper