Barack Obama's 2018 favorites include Michelle's book and Cardi B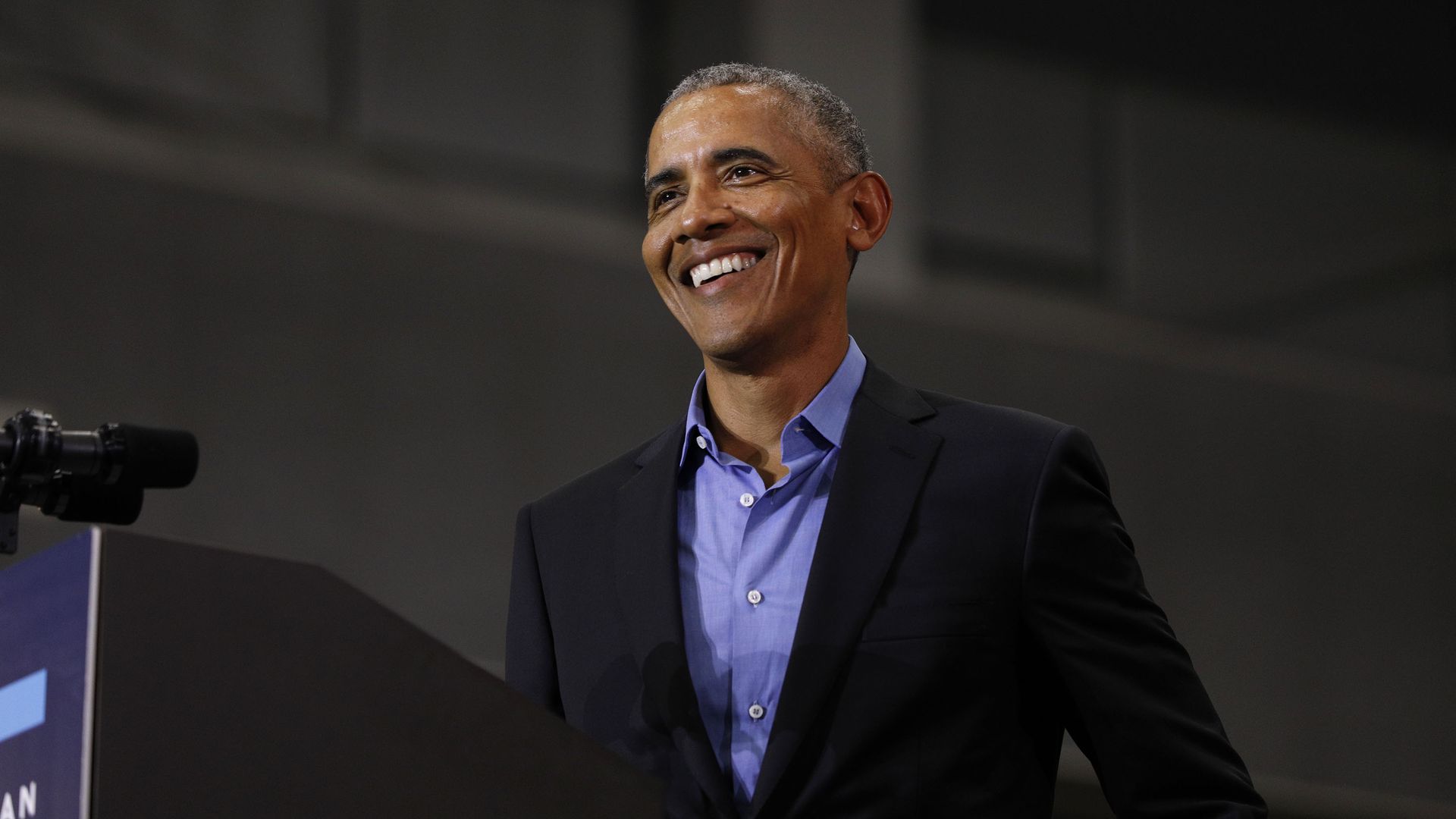 Former President Barack Obama posted his year-end list of his favorite books, movies, and music that he found "most though-provoking, inspiring, or just plain loved" on Facebook Friday morning.
Details: Obama's favorite book was his wife Michelle's, "Becoming" ("obviously my favorite!" he wrote). He also gave a shout out to movies like "Black Panther" and "Eighth Grade," as well as songs such as "I Like It" by Cardi B and Prince's "Mary Don't You Weep."
Some of Obama's mentionable favorites:
Books
"An American Marriage" by Tayari Jones
"The Broken Ladder: How Inequality Affects the Way We Think, Live, and Die" by Keith Payne
"Educated" by Tara Westover
"Factfulness" by Hans Rosling
"A Grain of Wheat" by Ngugi wa Thiong'o
"How Democracies Die" by Steven Levitsky and Daniel Ziblatt
"In the Shadow of Statues: A White Southerner Confronts History" by Mitch Landrieu
"Long Walk to Freedom" by Nelson Mandela
"The New Geography of Jobs" by Enrico Moretti
"The World As It Is" by Ben Rhodes
Movies
"Annihilation"
"Black Panther"
"BlacKkKlansman"
"Burning"
"The Death of Stalin"
"Eighth Grade"
"Minding the Gap"
"Roma"
"Support the Girls"
"Won't You Be My Neighbor"
Music
"Apes••t" by The Carters
"Bad Bad News" by Leon Bridges
"Every Time I Hear That Song" by Brandi Carlile
"I Like it" by Cardi B (feat. Bad Bunny and J Balvin)
"Kevin's Heart" by J. Cole
"Make Me Feel" by Janelle Monáe
"One Trick Ponies" by Kurt Vile
"Wait by the River" by Lord Huron
"Wow Freestyle" by Jay Rock (feat. Kendrick Lamar)
"The Great American Songbook" by the late Nancy Wilson
See his full list here.
Go deeper