Russia unlikely to formalize pact with OPEC: report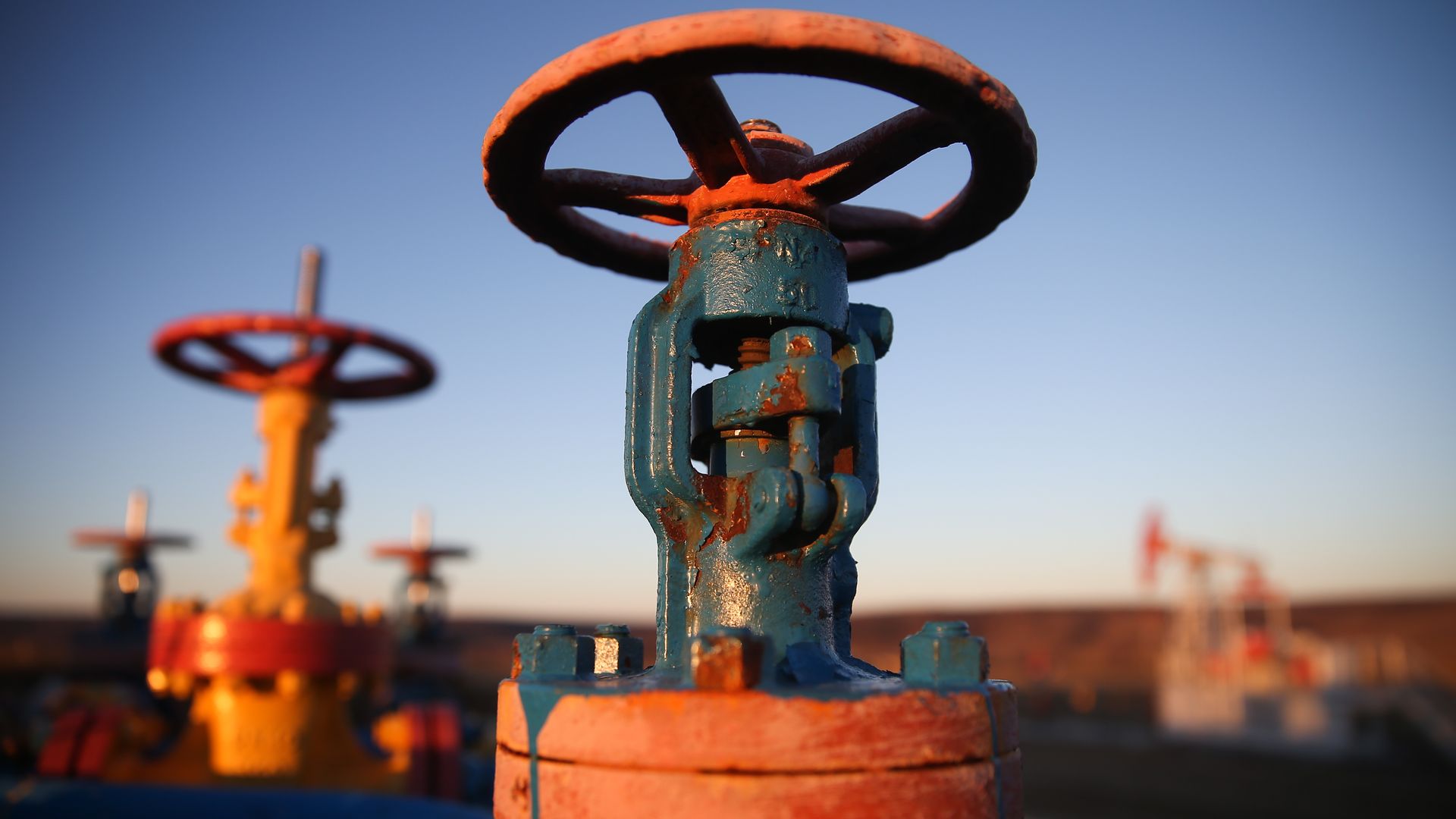 Russian energy chief Alexander Novak said it's unlikely Russia and OPEC will create a formal, institutional structure for their ongoing crude oil supply management efforts, Reuters reports.
Why it matters: Novak's comments signal headwinds facing discussions of formalizing the 2-year-old "OPEC+" initiative between the cartel and allied producers, notably Russia, that jointly limits output in order to tighten the market and bolster prices.
What they're saying: Per Reuters, Novak cited concerns about red tape and the risk of drawing U.S. sanctions.
"There is a consensus that there will be no such organization," Novak said.
OPEC Secretary General Mohammad Barkindo had previously said the producers planned to create some form of permanent, institutional structure. 
Legislation has been rattling around Congress for almost 2 decades that would target OPEC using U.S. anti-trust laws, but it's been getting more attention lately.
Be smart: Oil analyst Ellen Wald tells Axios that the ad-hoc nature of the existing agreement better suits Russia's interests.
"Russia is in the best situation now, where it is clearly the power broker in OPEC ... but it doesn't have real commitments beyond what it commits in terms of production every 6 months or so," Wald said.
Where it stands: Most recently, the OPEC+ group agreed to jointly curb output by 1.2 million barrels per day for 6 months beginning in January. 
However, the latest deal has not yet prevented crude oil prices from tumbling amid robust supplies and fears that a global economic slowdown will soften demand growth.
Brent crude, the global benchmark, is trading at below $53-per-barrel Thursday and even briefly fell below $50 earlier this week, a steep drop from prices that reached $86 in early October.
Go deeper