The rise of the American bear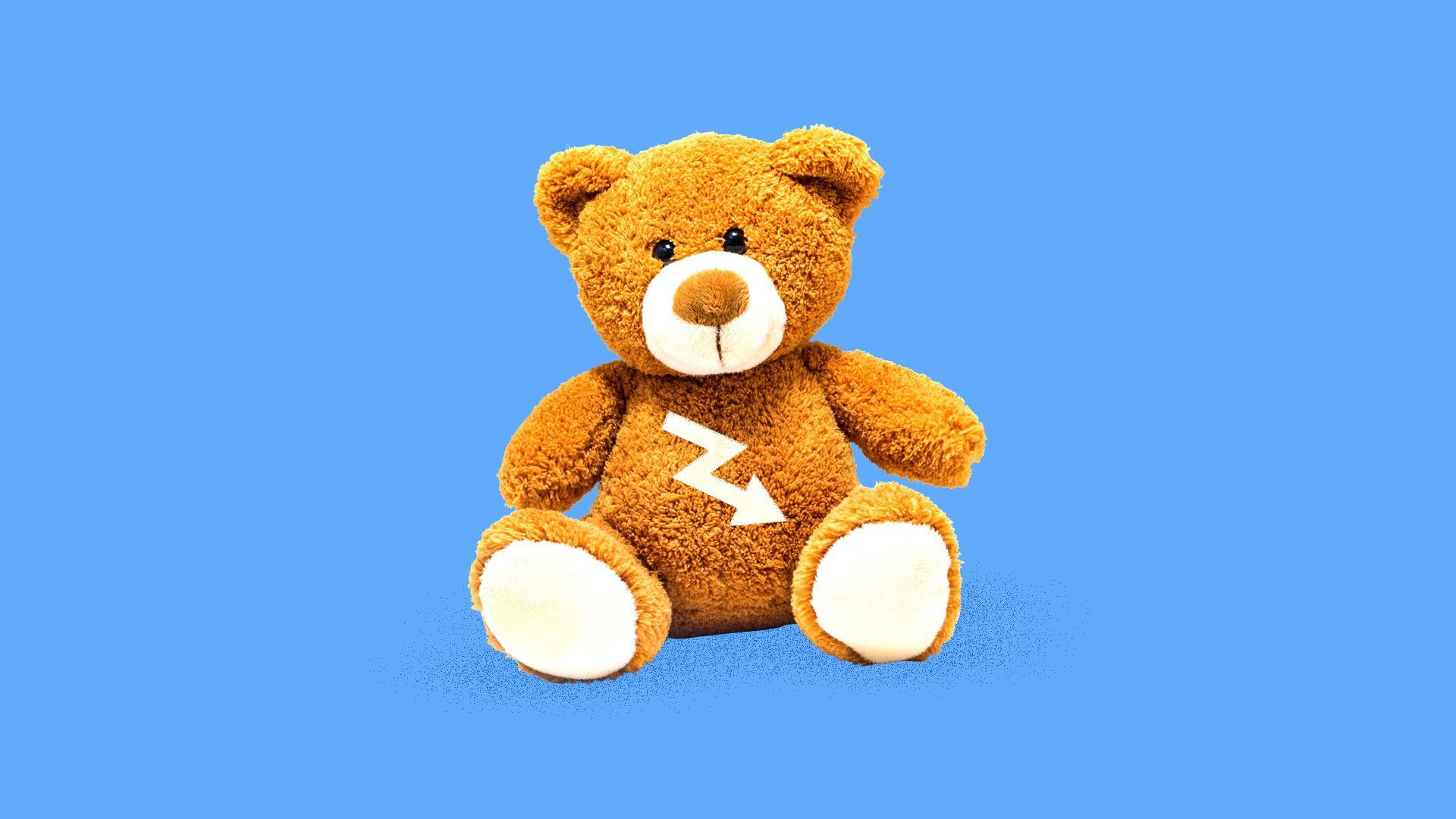 Raise a glass of Christmas cheer: We're now, officially, in the best possible kind of bear market.
The big picture: For a few years now, the U.S. economy has been at full employment, which means that most people looking for a job can find one. (There is, of course, some skill mismatching. And some jobs are under-employing.) The next step of the American Dream, after you get a job, is accumulating wealth, often by investing in stocks. Now, for the first time in a decade, stocks are on sale: They can be bought at a 20% discount to where they were trading just a few months ago. 
If previous bear markets are any guide, stocks are likely to remain cheap for well over a year. So if you've been needing a nudge to sign up for your employer's 401(k), now's a very good time to do so. 
The bottom line: When stocks fall because the economy is in a recession and unemployment is rising, that's a sign of broader misery. When they fall in a growing economy with full employment and record corporate earnings, that might mean a loss for the owners of capital. But it's a rare opportunity for those of us who work for a living. 
The backdrop, from CNBC: "[A] bear market is a 20 percent or more drop from a recent peak. The S&P 500 hit that milestone on [Christmas Eve], dropping 20 percent from its 52-week high."
Japan stocks plunged and other Asian markets fell yesterday, reflecting the U.S. rout.
("The S&P 500 is still 7 points away from completing a full-blown bear market drop," Bloomberg notes.)
This could take a while: "Since World War II, bear markets on average have fallen 30.4 percent and ... lasted 13 months, according to analysis by Goldman Sachs and CNBC. ... [Stocks took] an average of 21.9 months to recover."
"Even when stocks enter 'correction' territory, which is defined by at least a 10 percent drop from a recent high, there's a long road to recovery. History shows corrections last four months, and equities slide 13 percent."
Go deeper