U.S. sales rose to more than $850 billion during holiday season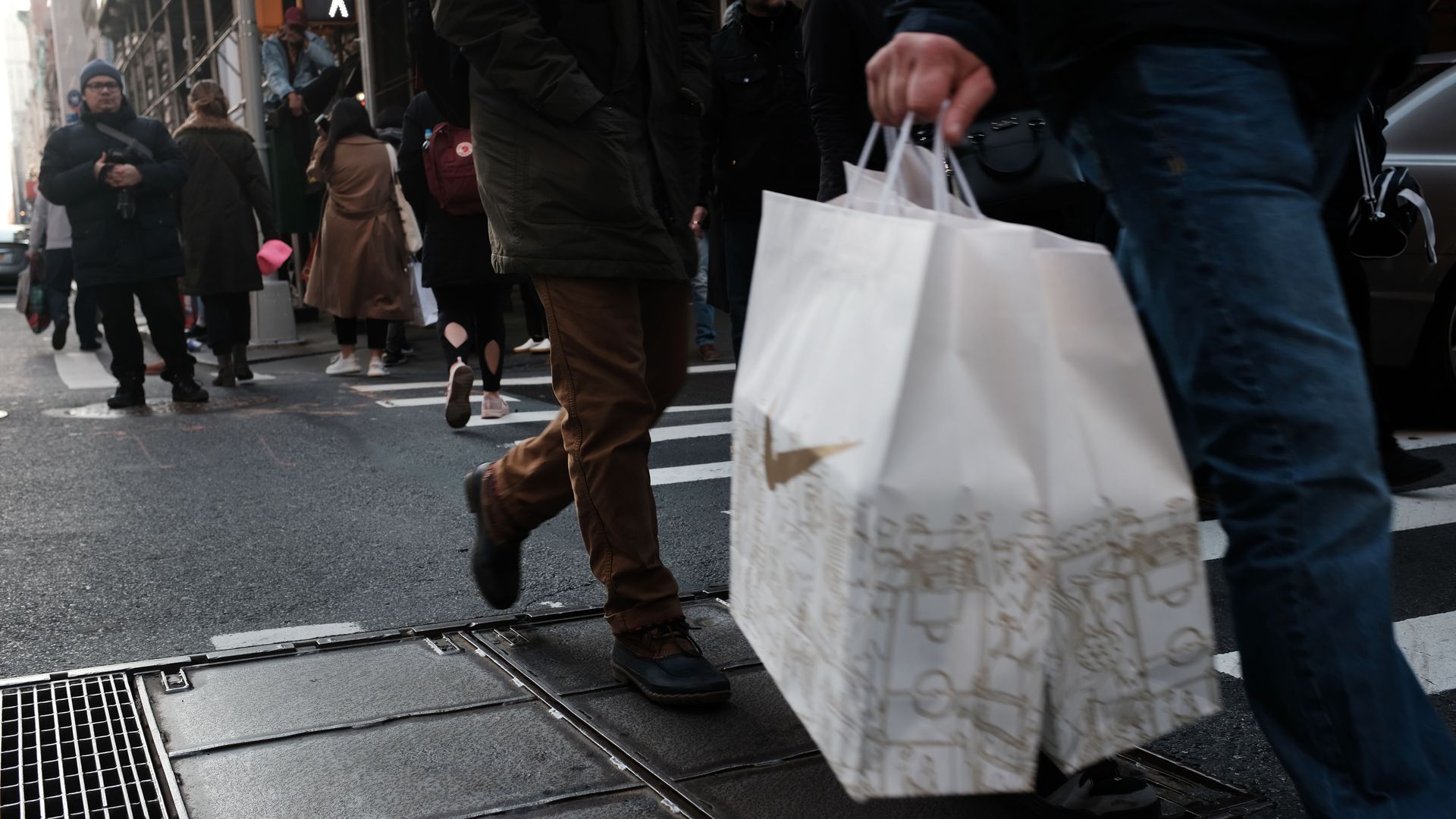 Holiday sales in the United States hit their highest mark in six years at more than $850 billion, Reuters reports.
By the numbers: The $850 billion mark is a 5.1% increase in year-over-year sales with retail giants like Amazon having record breaking years. The National Retail Federation originally forecast retail sales to rise between 4.3% and 4.8% in November and December, but consumer confidence and low unemployment numbers triggered a rise.
Go deeper