Pope Francis calls for mending of differences in Christmas message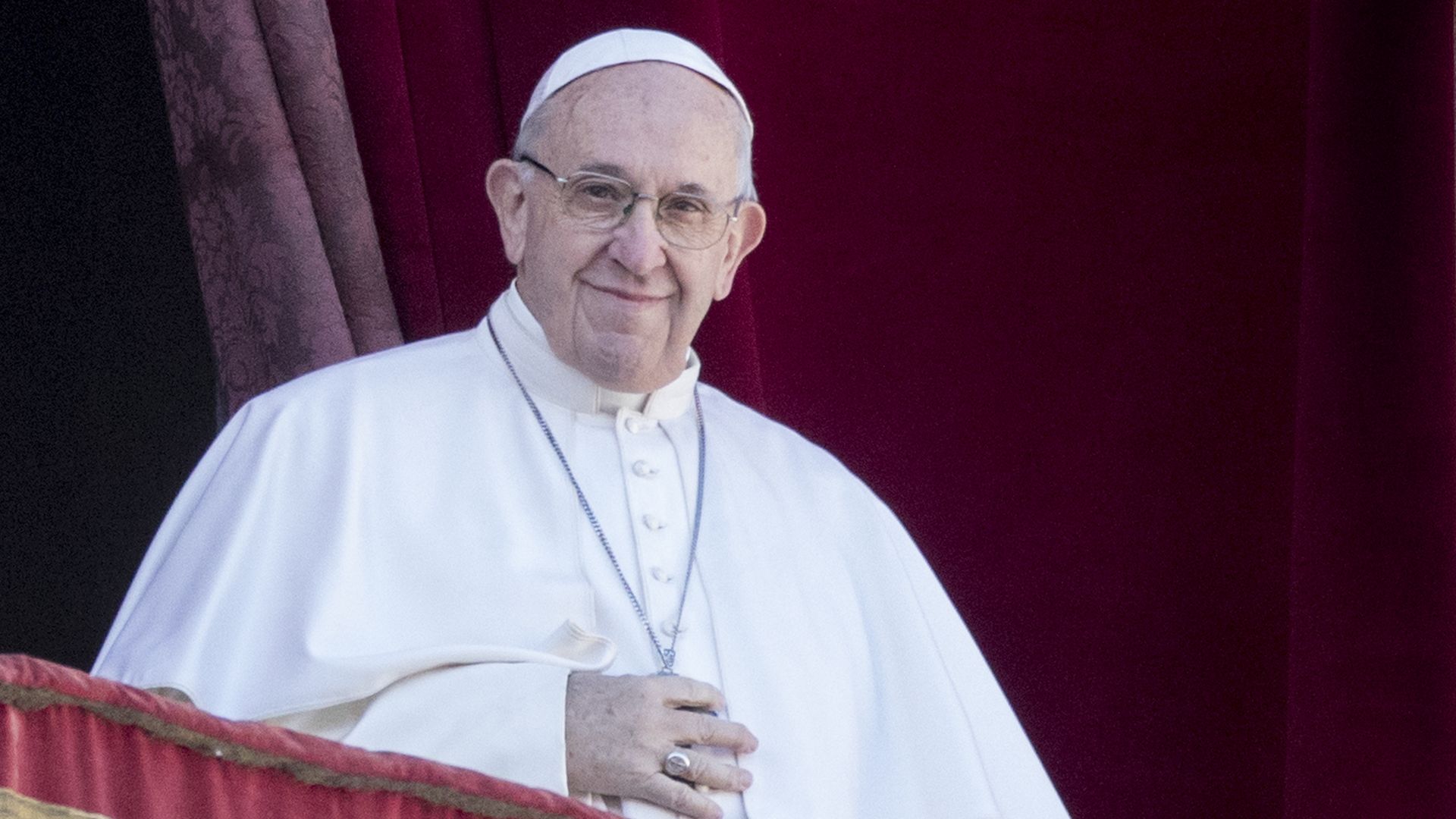 Pope Francis encouraged people in his Christmas message to see differences as a "source of richness" rather than a reason for fear, Reuters reports.
The big picture: The message seemed to reference the rise in populism and political unrest with immigration across the world. He called for reconciliation in places torn apart by conflict and for "fraternity among people with different ideas, yet capable of respecting and listening to one another."
Go deeper: Pope vows Catholic Church will "never again" cover up sex abuse
Go deeper