Accusations of anti-Semitism divide Women's March organizers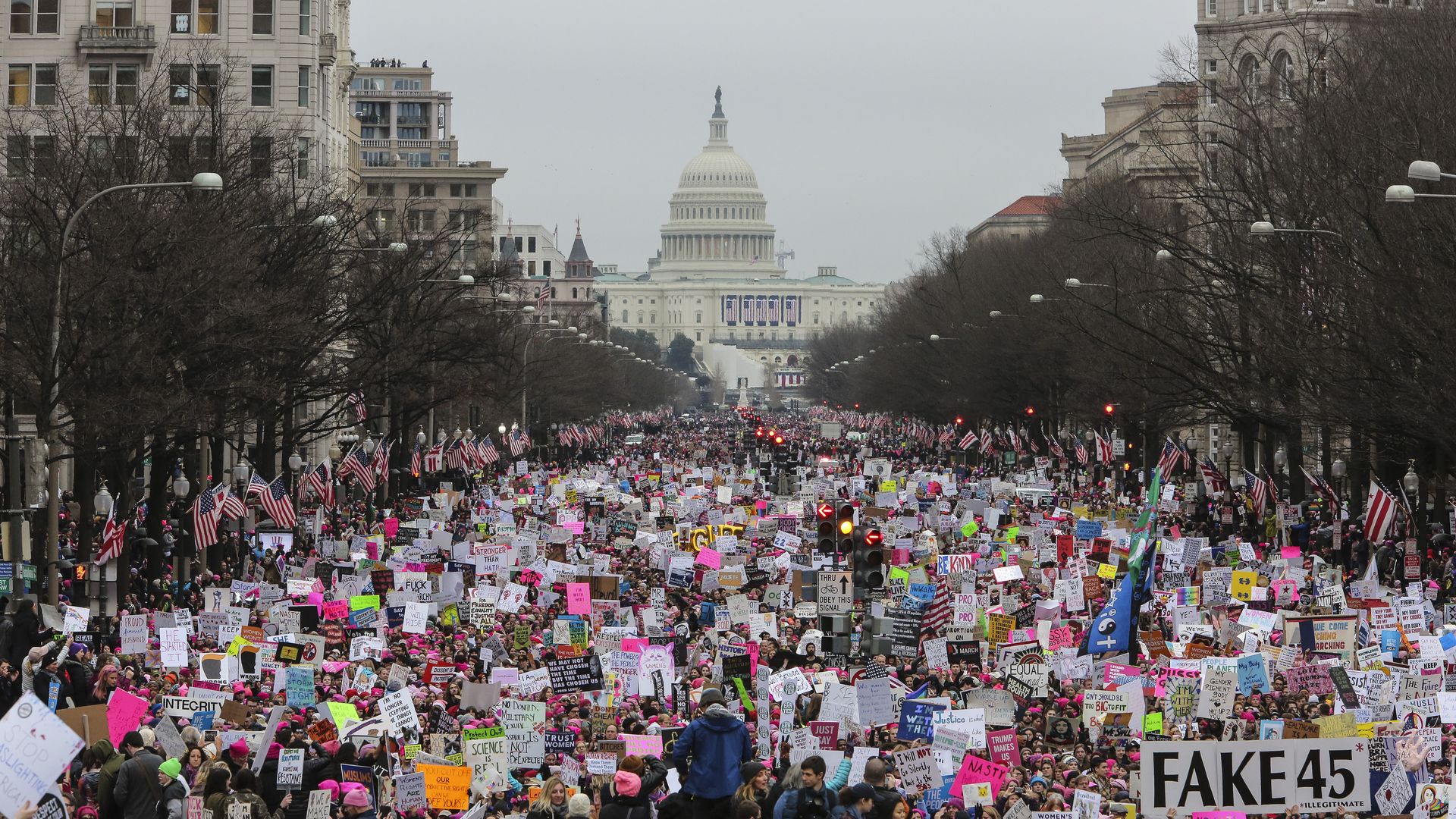 Members of the Women's March, which in 2017 organized one of the largest protests in U.S. history, have accused some of the organization's leaders of anti-Semitism — charges first outlined in Tablet magazine and recently reported by the New York Times.
The big picture: Vanessa Wruble, an early organizer of the Women's March, said she was pushed out of the group shortly after the 2017 march, and now claims her Jewish identity played a role. Accusations against leaders Tamika Mallory, Carmen Perez and Linda Sarsour, who have come under fire for their ties to Louis Farrakhan and the Nation of Islam, have divided the organization and threaten to overshadow its plans for more marches in January.
Go deeper