Top general on details of Trump's withdrawal plans: "I have no idea"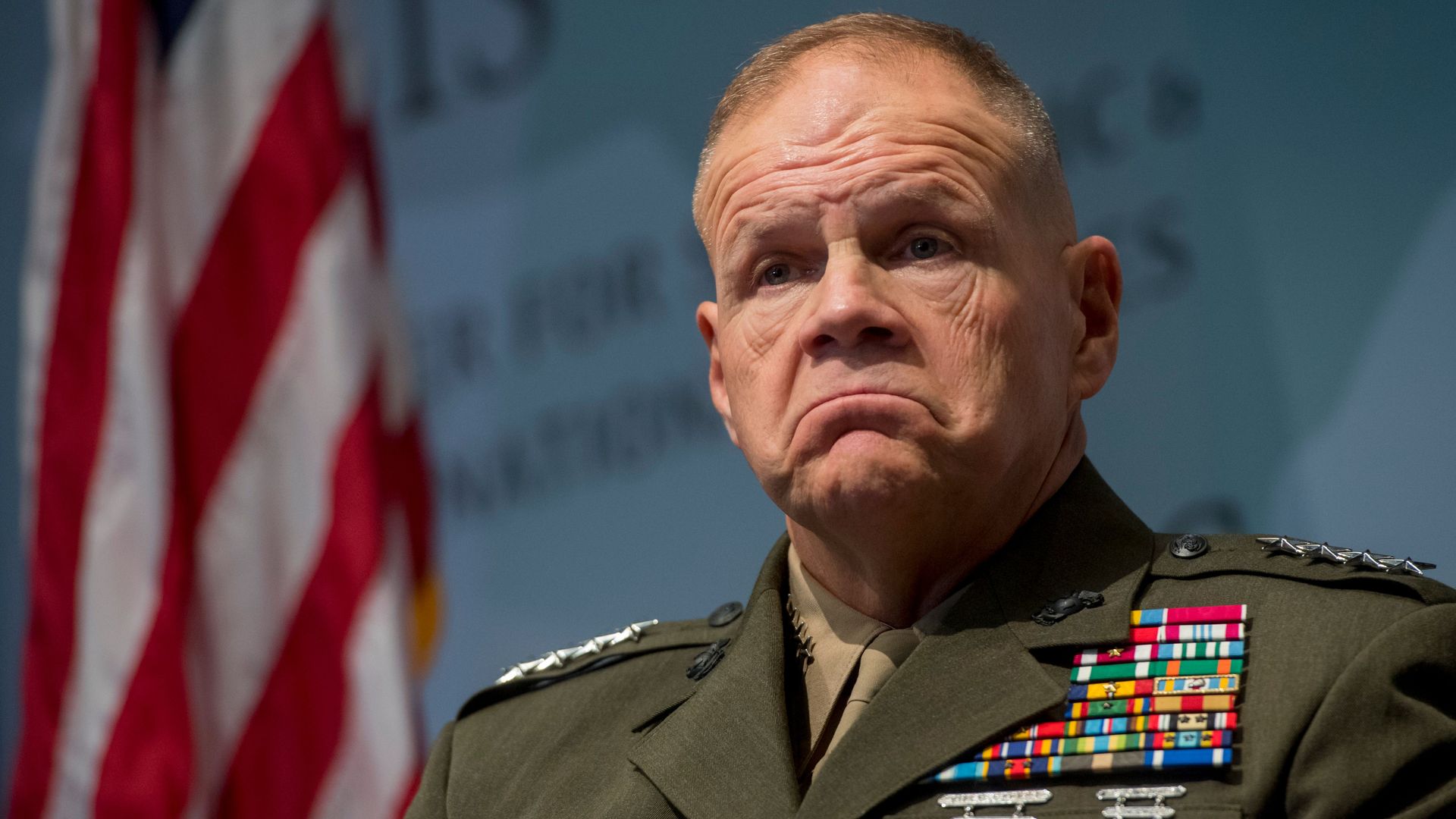 President Trump's sudden orders to withdraw troops from Syria and Afghanistan — and Defense Secretary James Mattis' subsequent resignation — have left even the most high-ranking U.S. military officials questioning what they should be telling their troops on the ground, the Wall Street Journal reports.
"I don't think anybody really knows exactly what's going to happen. I've read the same stuff in the newspaper you did, I have a little more knowledge than that, but not a whole lot more."
— Gen. Robert Neller, commandant of the Marine Corps.
The big picture: Military commanders have reportedly received "no timelines, hard numbers or orders" from the Pentagon — "Nothing formal, just tweets," said Navy Secretary Richard Spencer. One official told the Journal that the resignation of Mattis was "more devastating" than the withdrawal, while another said that the defense secretary's exit in late February would allow for "adequate continuity." This was, of course, before Trump revealed Sunday that Mattis would be forced out by Jan. 1.
Go deeper