Trump signs bill honoring fallen soldier whose family criticized him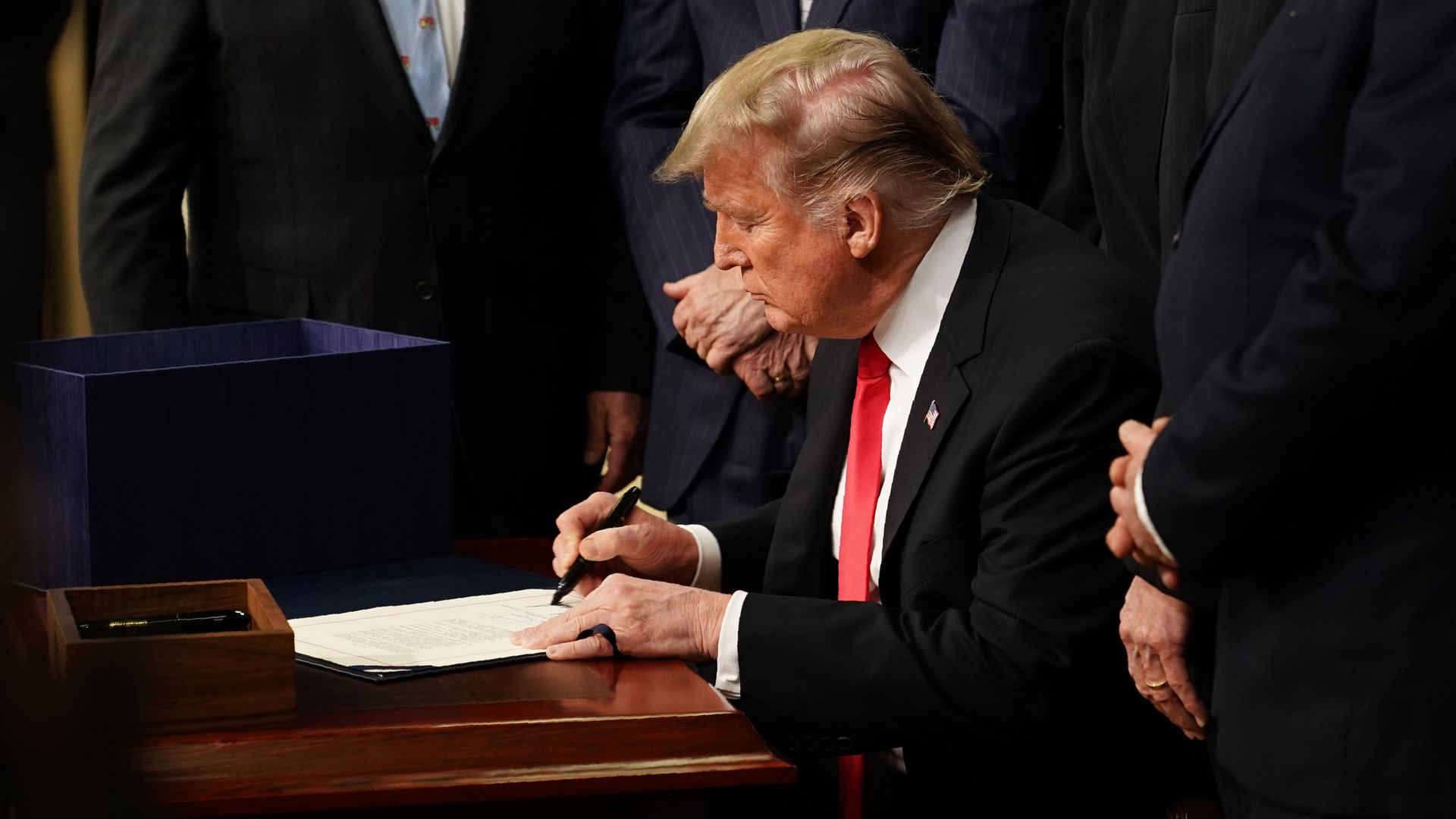 A Virginia post office is to be named for fallen U.S. Army Capt. Humayun Khan after President Trump signed a bill into law, the Associated Press reports.
Why it matters: Trump fought with Khan's parents, Khizr and Ghazala, during the 2016 campaign after Khizr Khan criticized him at the Democratic National Convention.
Go deeper: All the times Trump snubbed the military
Go deeper