New Trump spin for 2020: He's glad Pelosi, Democrats won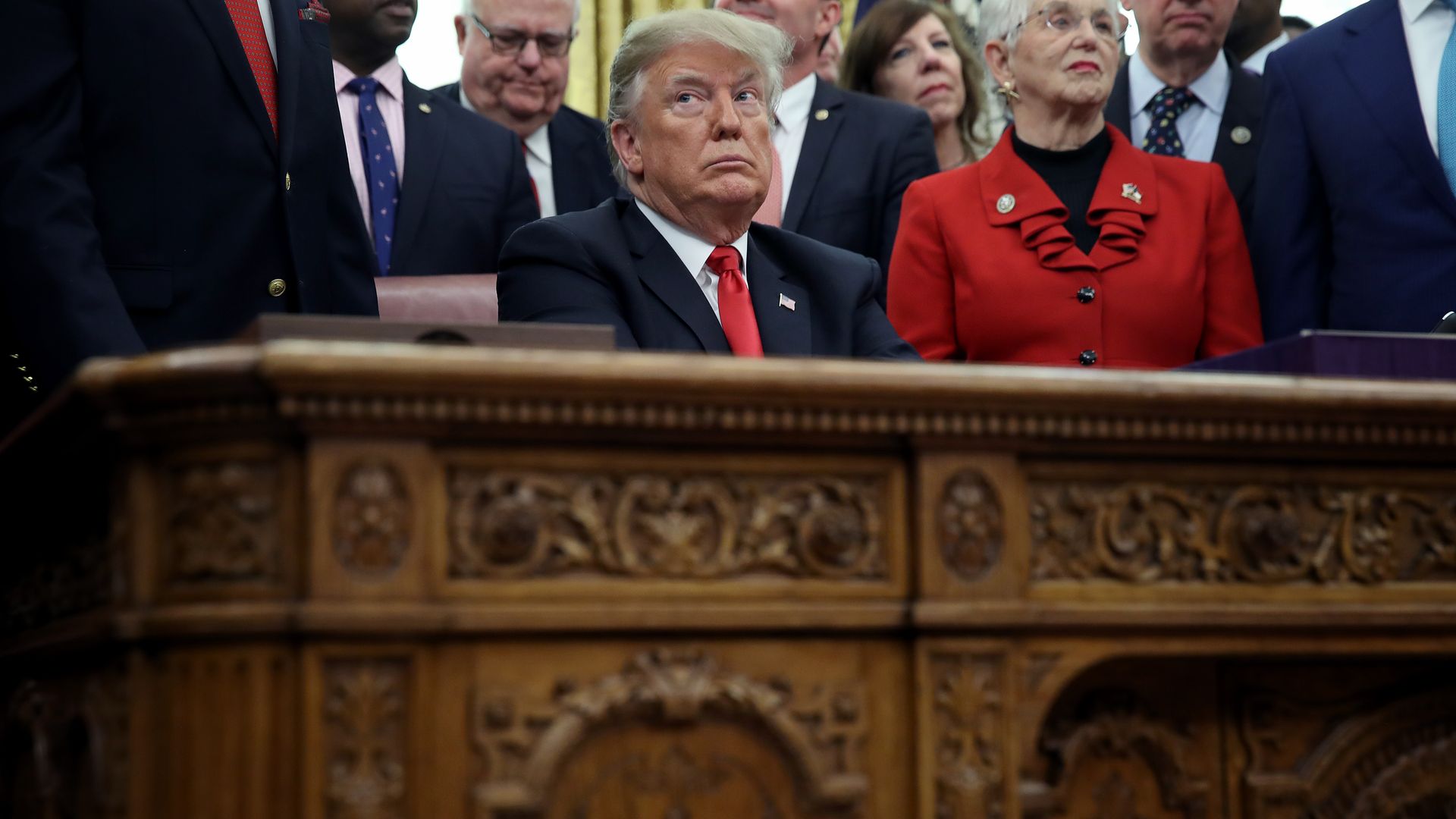 President Trump has privately said he's glad that Democrats took the House in the 2018 midterm elections because he believes it will increase his chances of being re-elected in 2020, the New York Times reports.
The big picture: Trump's outlook is that incoming-Speaker of the House Nancy Pelosi and the House Democrats will "serve as a useful antagonist," per the Times, which notes that both Presidents Bill Clinton and Barack Obama were re-elected after "even bigger midterm setbacks" than Trump saw in November. Former legislative affairs director Marc Short told the Times it's "better to have Nancy Pelosi as a foil than Paul Ryan as a foil." Of course, just wait until the subpoenas start flying — as Trump's glad will likely turn to mad.
Go deeper