Trump's sudden Syria decision undermines his own foreign policy team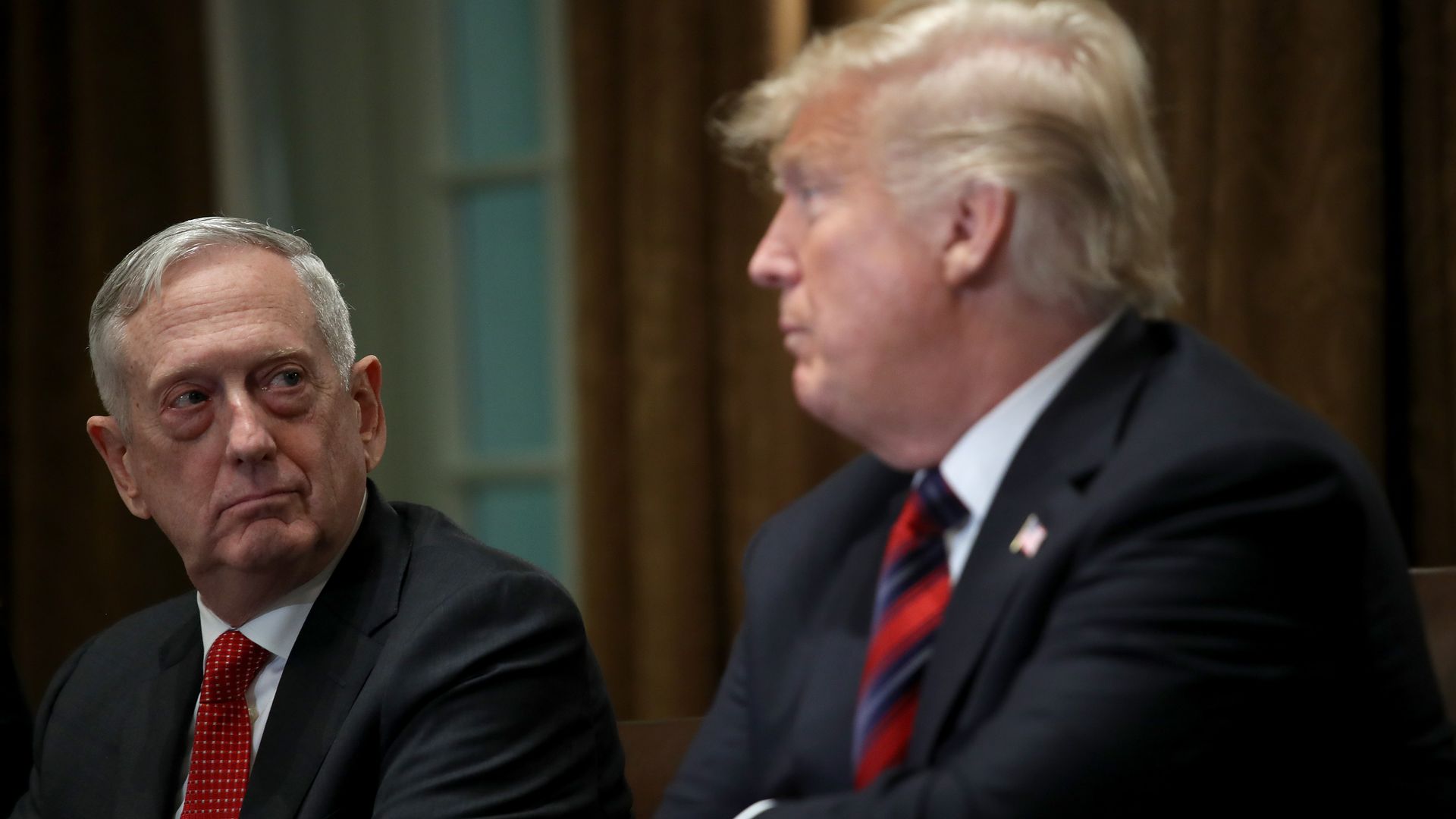 President Trump has decided to quickly withdraw all U.S. troops from Syria, against the advice of his most senior national security advisers. The move prompted the resignation of Secretary of Defense James Mattis and sparked widespread concerns about an ISIS revival.
The big picture: Aside from the results of the decision, the manner in which Trump made it was deeply problematic. By upending the public and private messages his own officials send, Trump disempowers and alienates his own diplomatic team. He also creates incentives that make his foreign policy agenda more difficult to attain.
Trump reportedly agreed to the withdrawal during a phone call with Turkish President Erdogan, and at Erdogan's suggestion. This is not the first time Trump has engaged in such sudden decision-making over the strong concerns of his own team.
Earlier this year, he changed the penalties applied to Chinese company ZTE, after a direct request from Xi Jinping.
At his Singapore summit with Kim Jong-un, Trump agreed to suspend joint military exercises on the Korean peninsula after Kim asked him to do so.
Why it matters: Few countries will want to negotiate with officials from the White House or the State Department if they know they can get a better deal from the boss himself. This may be one reason Pyongyang has refused working-level negotiations over its nuclear program and instead focused on holding a new, leader-level summit. The temptations of personalizing diplomacy at the head-of-state level are great, but it persuades allies and adversaries alike to bypass the very officials hoping to execute the president's foreign policy agenda.
The bottom line: Successful foreign policy requires the president to fully empower a team that speaks for him. If Trump continues to make on-the-spot course reversals, he will make it more difficult for his administration as a whole to achieve its goals.
Richard Fontaine is the president of the Center for a New American Security.
Go deeper