Supreme Court upholds block against Trump's asylum ban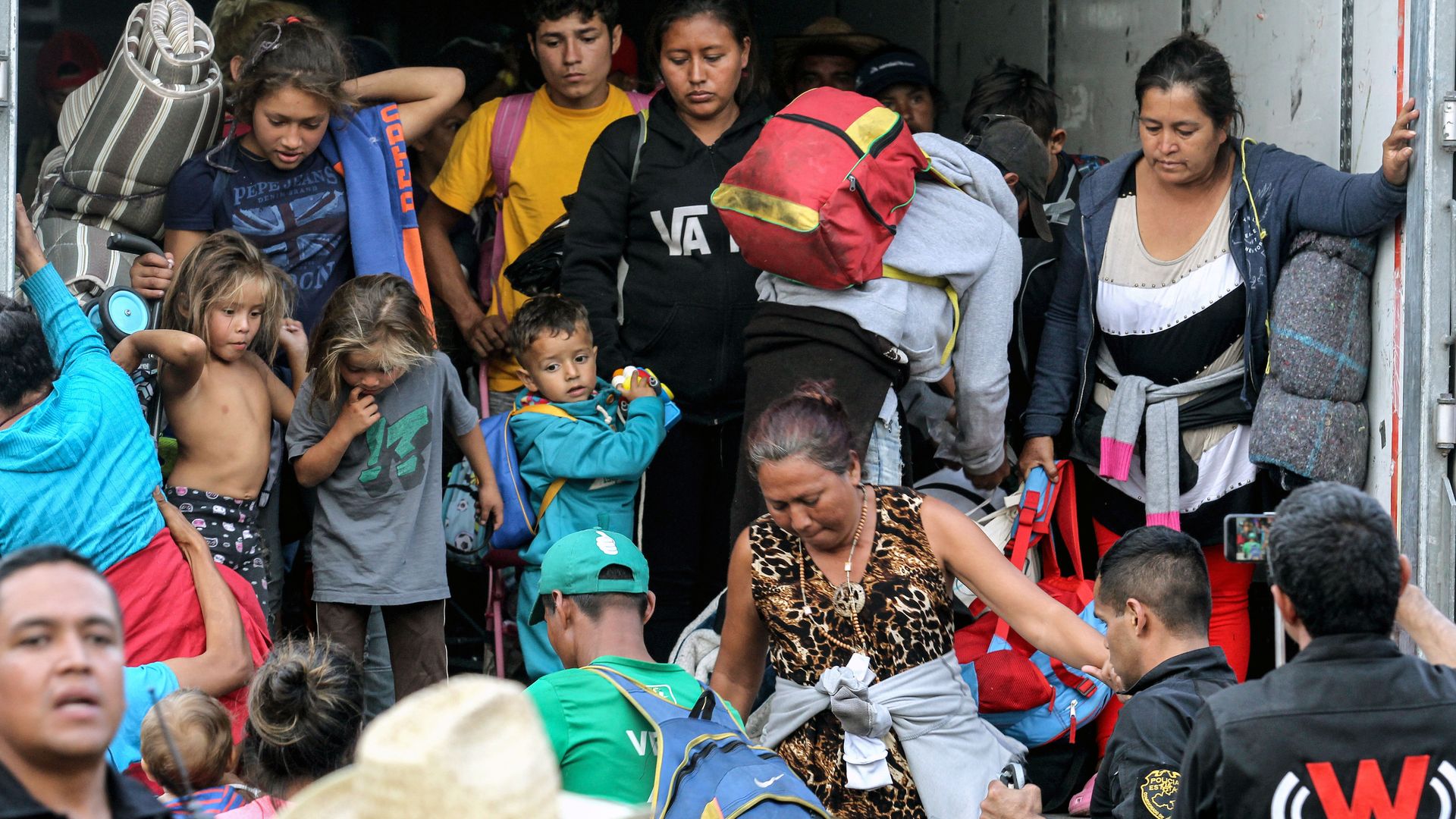 The Supreme Court voted 5-4 Thursday to uphold a federal judge's ruling that blocked the Trump administration from denying asylum to migrants who illegally cross the border between Mexico and the United States, the Washington Post reports. Justice Ruth Bader Ginsburg, who just had surgery removing malignant cancerous growths from her lung, voted from her hospital bed, per NBC News.
The big picture: The rule was initially blocked by U.S. District Court Judge Jon Tigar, who ruled that President Trump "may not rewrite the immigration laws to impose a condition that Congress has expressly forbidden." Justices Clarence Thomas, Samuel Alito, Neil Gorsuch and Brett Kavanaugh voted in favor of allowing the Trump administration's new asylum rules to go into effect, making chief Justice John Roberts the deciding vote against the ban.
Go deeper