Mick Mulvaney called Trump's border wall "absurd" in 2015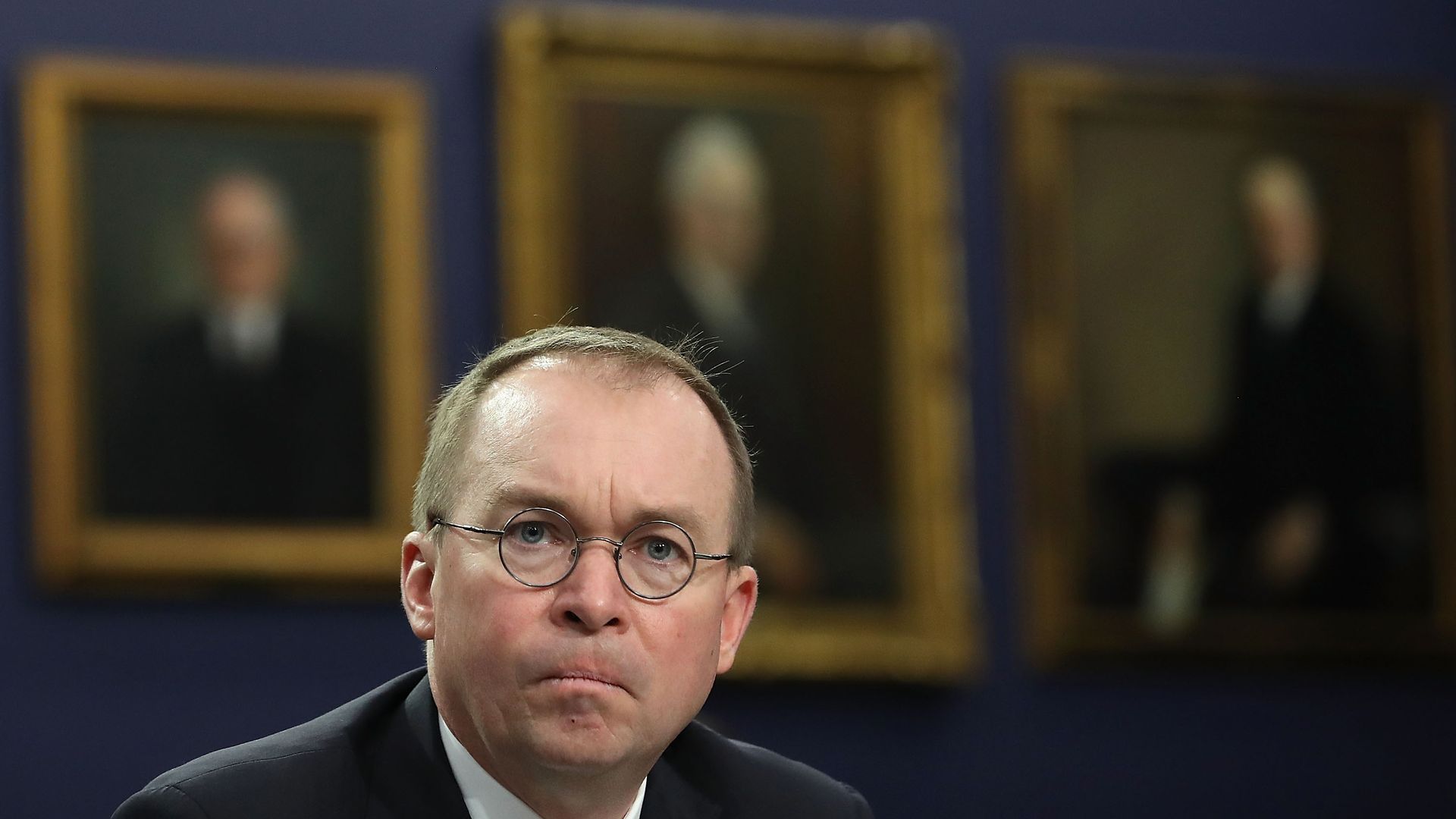 In a 2015 interview, President Trump's incoming chief of staff Mick Mulvaney called Trump's idea a border wall along the U.S.-Mexico border "simplistic," "absurd" and "almost childish," CNN's Andrew Kaczynski reports.
Why it matters: As Axios reported earlier Friday, Trump was furious when a two-year-old video of Mulvaney calling him "a terrible human being" was resurfaced by The Daily Beast, right after Trump named him chief of staff. These latest comments are sure to add to Trump's frustrations, especially at a moment when funding for his border wall is at the center of a debate over a potential government shutdown.
Go deeper