Mattis exit further destabilizes Trump administration's foreign policy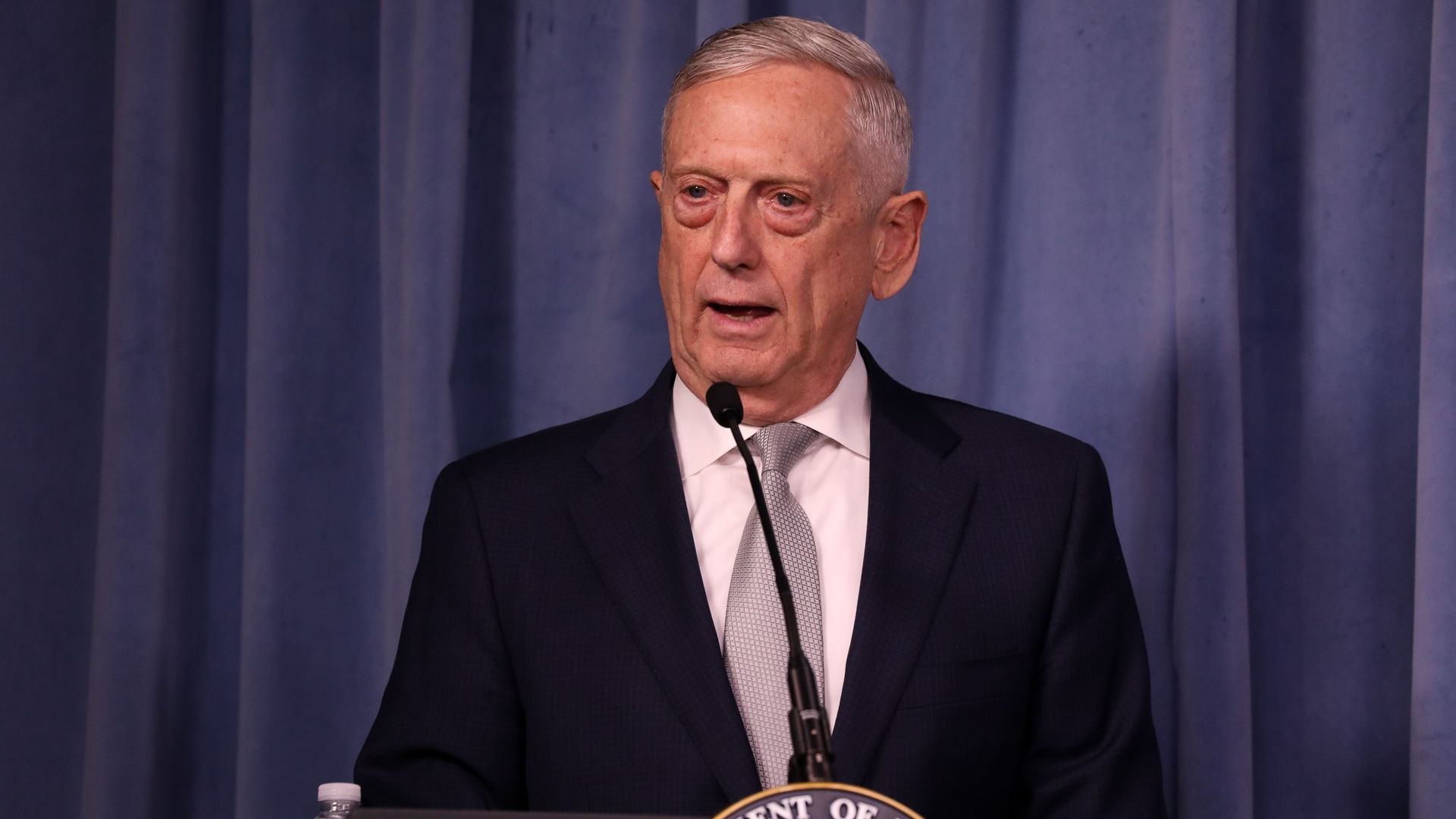 Secretary of Defense James Mattis announced Thursday that he will step down, after two difficult years in which he and President Trump were often not on the same page. Mattis underscored their differences in his resignation letter, telling Trump he had the right to a defense secretary with more closely aligned views.
Why it matters: Mattis was a traditionalist who believed in an international order led by the United States, in respecting and supporting its allies, and in keeping its commitments. His departure leaves the administration without an experienced, centrist foreign policy hand.
Disagreements over the U.S. troop presence in Syria and the politically motivated deployment along the U.S.–Mexico border may have been the last straws on a camel's back long close to breaking. Mattis also reportedly opposed the reductions to the U.S. military presence in Afghanistan Trump has sought.
The bottom line: Although Mattis had been relegated to the periphery of Trump's policymaking, he remained a reassuring presence to U.S. allies. Trump would be best served by a successor to Mattis who can make the case for America's active role on the world stage, as tensions in the Middle East, East Asia and beyond are likely to further test his administration.
Richard Haass is president of the Council on Foreign Relations and the author of "A World in Disarray."
Go deeper