Kosovo's vote to create army divides international community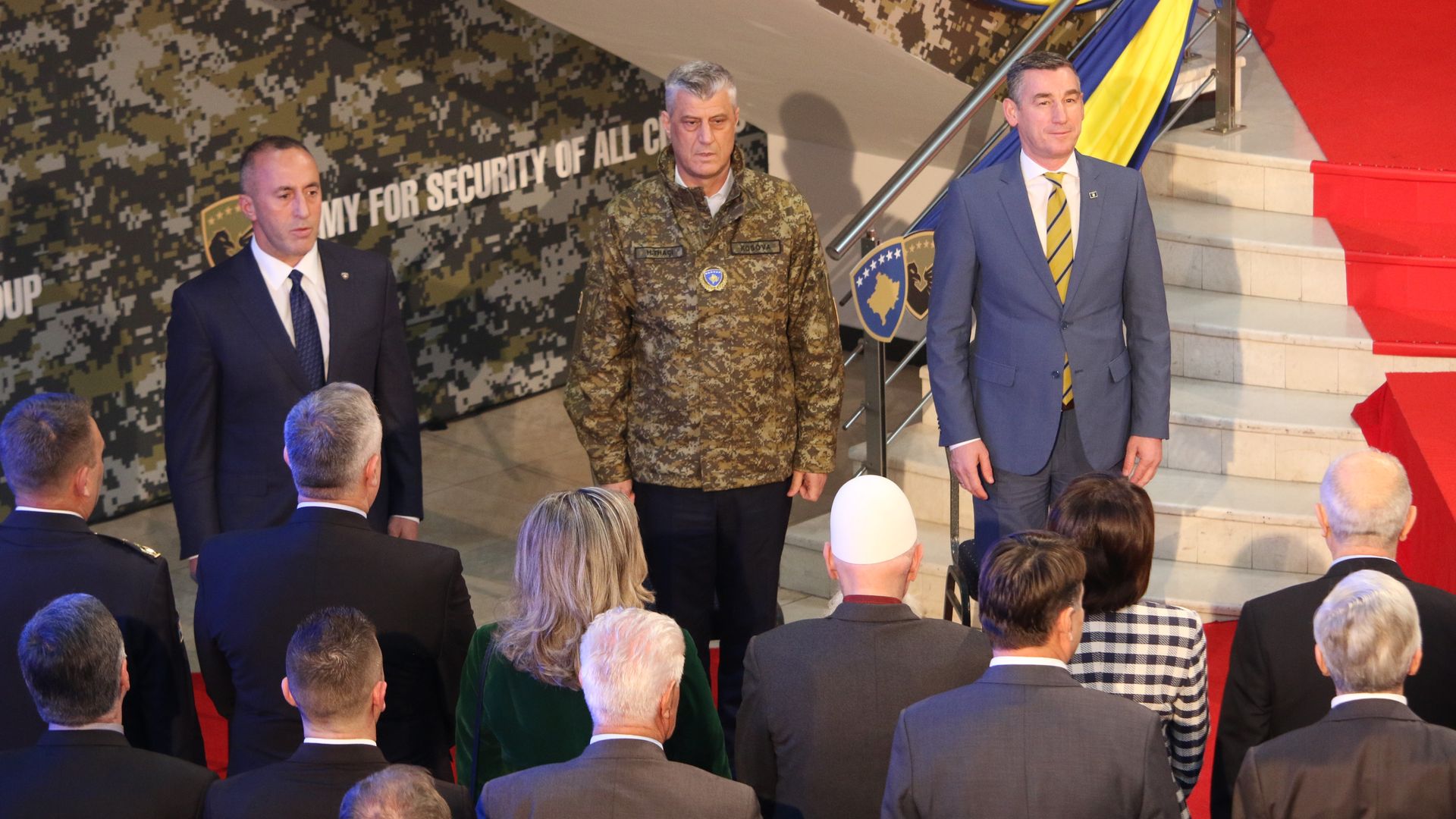 Kosovo voted last Friday to create a standing army. The move comes a decade after independence from Serbia, which was enraged by the move and went so far as to threaten military intervention.
The big picture: Kosovo's vote has divided the international community, writes Ryan Scherba of Balkan Insider.
Serbia immediately called for a UN Security Council meeting — with support from Russia — where the Serbian and Kosovar presidents traded barbs on the world stage.
The U.S. Embassy in Kosovo released a statement fully supporting the transformation of the Kosovo Security Force (KSF) into an army.
Between the lines: The increase in the capacities of the KSF has been fraught with controversy. Some states, like Russia and Serbia, contend that it violates international law, while the U.S. and many EU countries consider it a sovereign right for Kosovo. Some of the hesitation from the international community is because Kosovo is bypassing a change to its constitution, which would be blocked by Kosovo Serb representatives.
What to watch: President Trump penned a letter to Kosovo's president urging him to agree to a comprehensive solution with his Serbian counterpart — and to sign it at the White House.
Go deeper