Huawei arrest marks escalation in the U.S.–China fight over 5G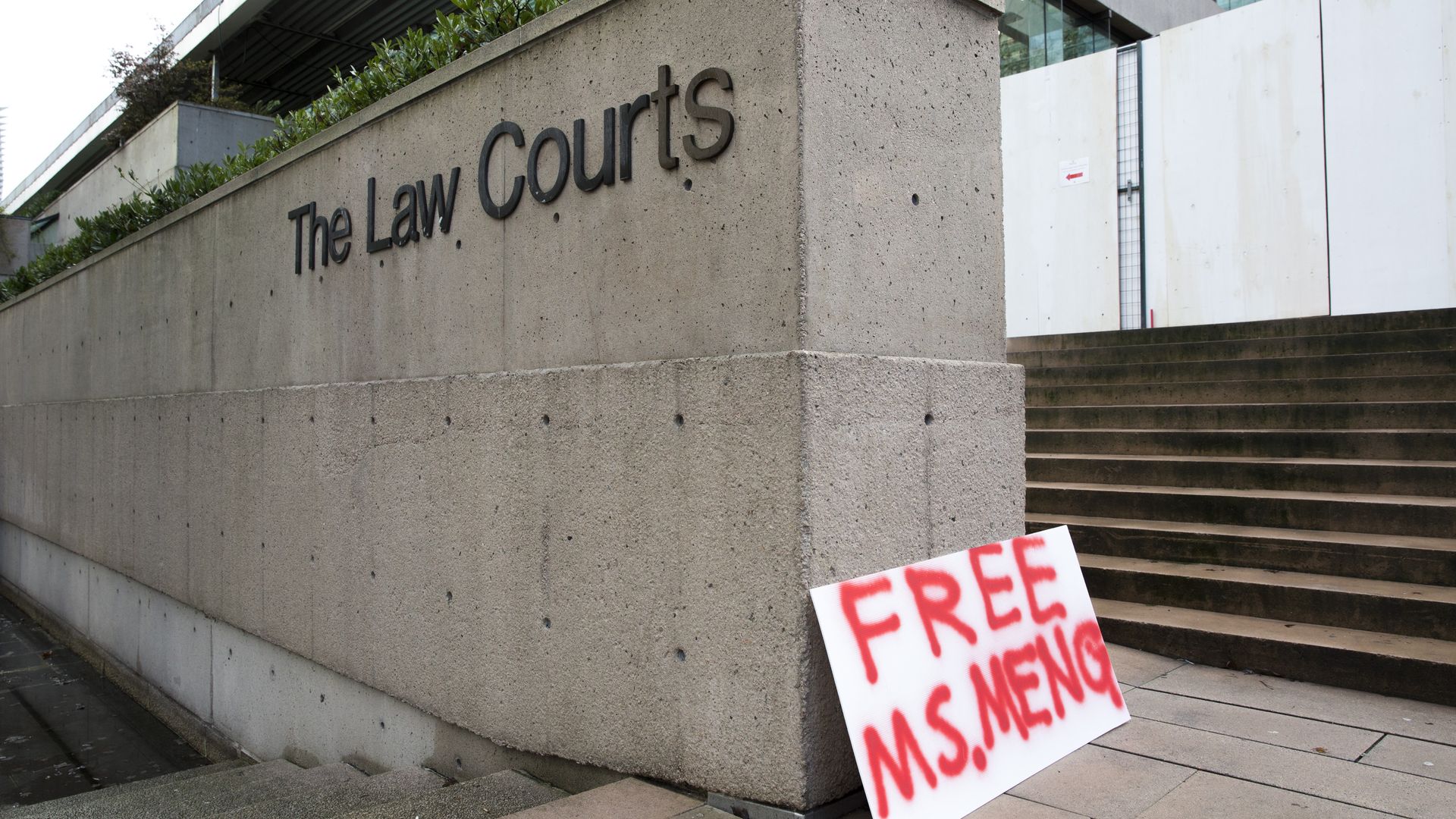 The U.S.-directed arrest of Huawei CFO Meng Wanzhou in Canada sounds an alarm for the increasingly contentious dynamic between China and the U.S.
Why it matters: When it comes to 5G, Huawei is the fastest horse in a thinning race, with potential to gain a monopoly in the next decade. But the U.S. has now launched a global campaign against the company without a serious domestic alternative for 5G infrastructure.
Background: The largest supplier of telecommunications and internet equipment globally, Huawei sells more smartphones than Apple, employs twice as many people as Google, and leads the world in 5G technology development.
Of the top 4 telecoms equipment brands, 2 are Chinese and none are American.
Although Huawei is banned from U.S. 5G networks, rural American markets often depend on the company's equipment.
The arrest comes on the heels of a broader U.S. effort to undermine Huawei's influence, in the form of a lobbying campaign to persuade other governments — including those of Germany, Italy and Japan — to drop the firm, offering potential payment as an incentive. As U.S.-China ties grow increasingly strained, the Trump administration may consider a stricter ban on the company.
AT&T execs have said Huawei was 70% cheaper than competing suppliers. Excluding the Chinese giant amounts to a tax on domestic telecoms that will cost the biggest players billions.
For a quarter of rural wireless carriers, dropping Huawei would incur tens of millions in switching costs. And it would take a decade to implement the change.
What's next: The U.S. now has to decide what it's willing to do to prevent a company with tight ties to China's NSA-equivalent from owning the network that delivers 5G to Americans. If Huawei is able to deliver 5G to other nations years before and for a cheaper price than U.S. alternatives, few, if any, countries will wait.
Graham Allison is the former director of Harvard Kennedy School's Belfer Center for Science and International Affairs.
Go deeper