GoFundMe for Trump's border wall raises over $11 million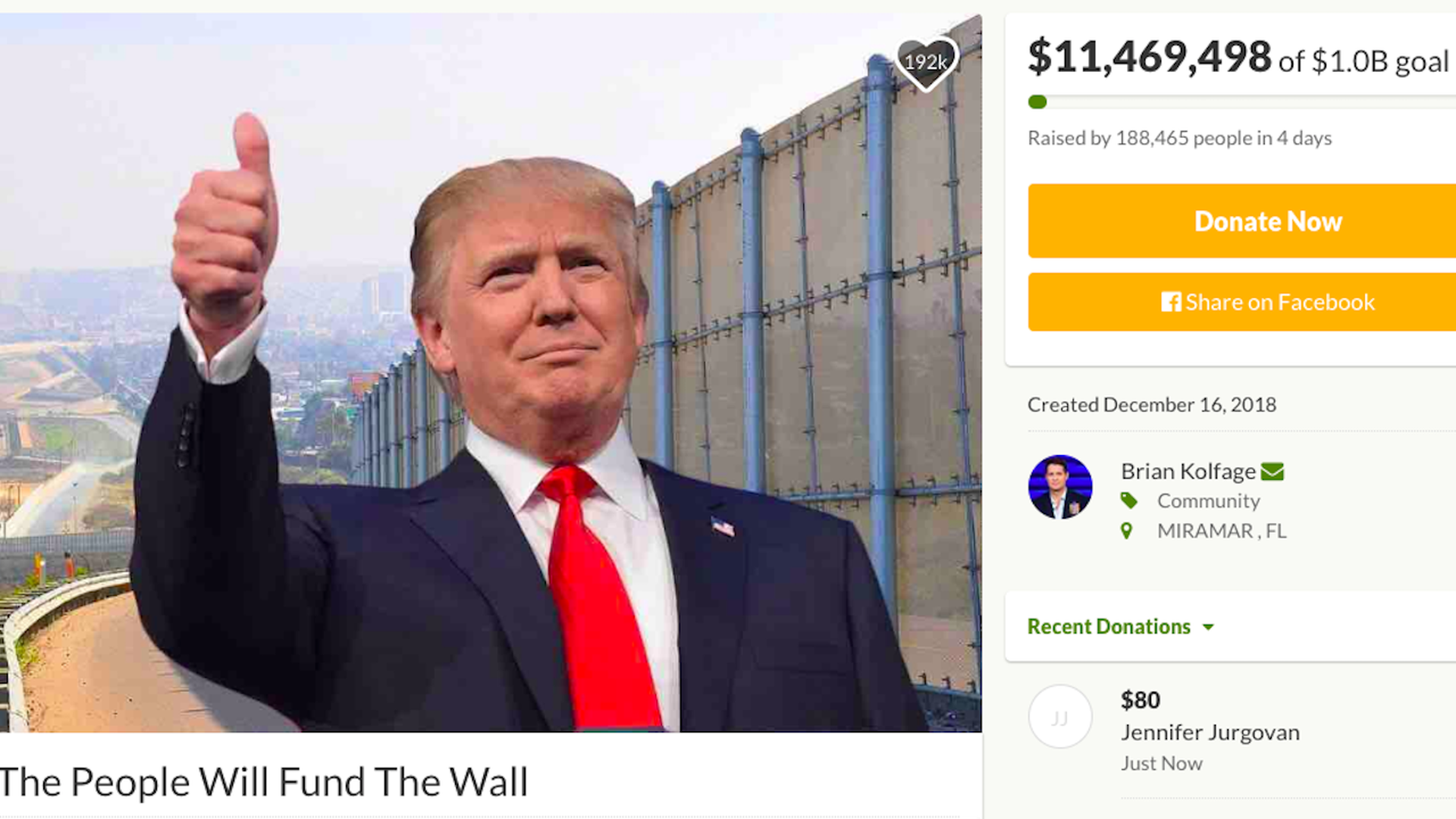 A GoFundMe created to raise money for President Trump's border wall has raised over $11 million in four days, but that's a small fraction of its $1 billion goal.
Why it matters: Congress is in a stalemate over the border wall. The House passed a short-term funding that includes $5.7 billion for border security, but the Senate, which passed their own bill that did not include the amount of wall funding Trump has demanded, will likely shoot it down. President Trump said last week that he'd accept full responsibility for a shutdown over wall funding, but said this morning that Democrats will be to blame if the Senate fails to pass the House's bill.
Details: The man that started the fundraiser, triple-amputee veteran Brian Kolfage, cited a GoFundMe that helped raise money to repair the Washington Monument as his reasoning for starting his own fundraiser to help build the border wall, calling the two "no different."
"It's up to Americans to help out and pitch in to get this project rolling. ... We can do it, and we can help President Trump make America safe again!"
The other side: A counter-fundraiser has raised over $74,000 of a $100 million goal for ladders to get over the border wall. If either of the fundraisers' goals are not met, the ladder GoFundMe will donate its cash to the Texas-based nonprofit Refugee and Immigrant Center for Education and Legal Services (RAICES).
Go deeper