First Step Act offers second chance to ex-con job seekers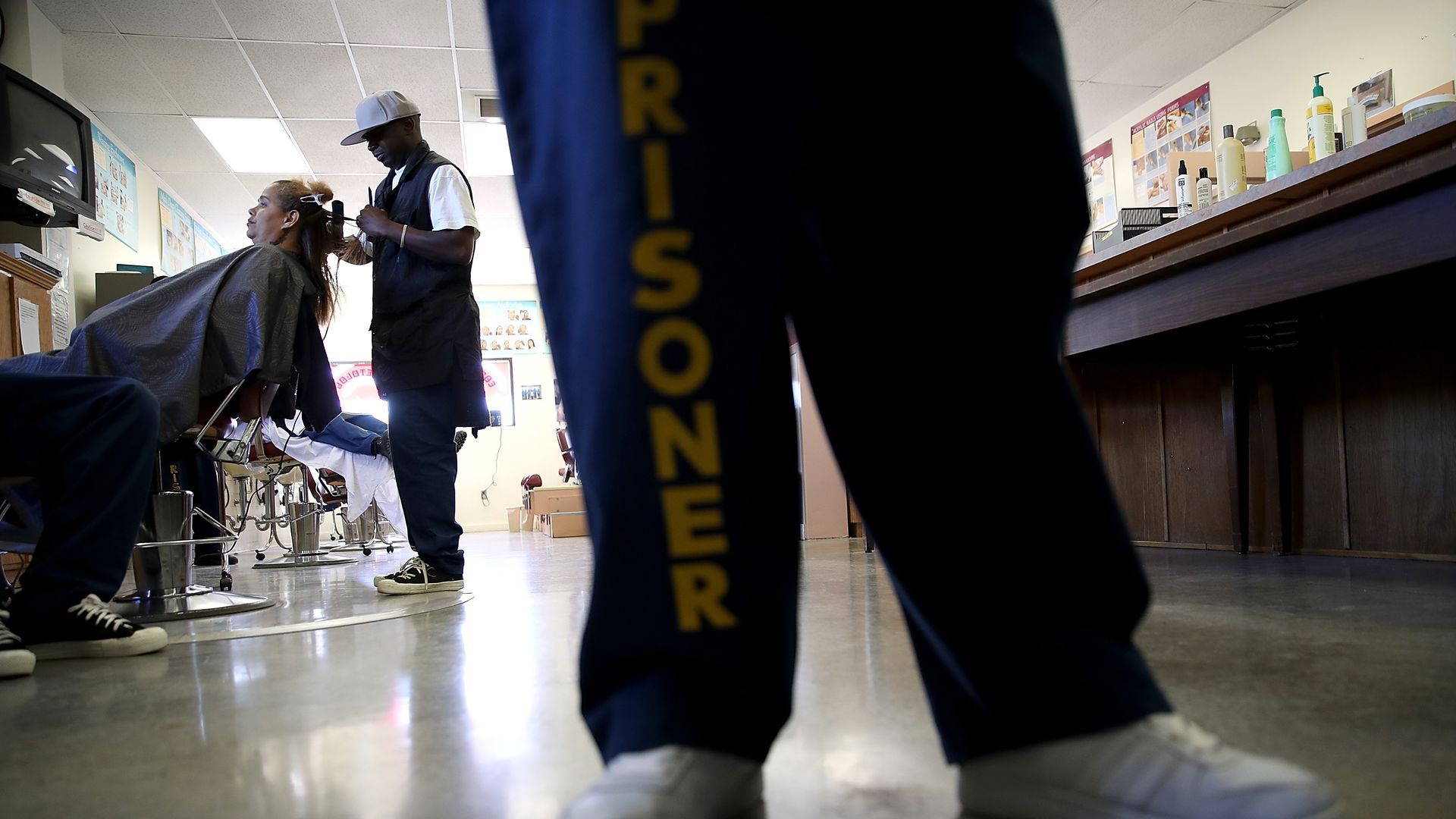 The U.S. is moving to ease decades of get-tough prisons policy by, among other things, beefing up training programs so that ex-convicts can get jobs.
The big picture: The First Step Act, sent to Trump on Thursday, will also reduce some sentences and give judges more sentencing flexibility. But one of the most pernicious aspects of the criminal justice system is how it has fallen short in allowing ex-convicts to make a fresh start.
Why it matters: By one estimate, barriers to employment for former prisoners caused a loss of at least $78 billion in annual GDP in 2014. Yet ex-convicts usually either cannot find work or are paid low wages, according to a Brookings report.
Daniel Yanisse, CEO of Checkr, a company that runs background checks for hiring, tells Axios that the legislation only begins to address the problem but that "it's a really good first step."
"We see a lot of [ex-convicts] failing in their first job because they haven't had any job training — how to present yourself, how to write a resume, how to work with a lot of people," Yanisse said.
Future reforms, he said, should take steps to move ex-convicts into higher-skill work, such as easing licensing rules in jobs that bar people with criminal records.
Go deeper: The First Step Act will impact thousands of federal inmates
Go deeper