Putin warns of growing threat of nuclear war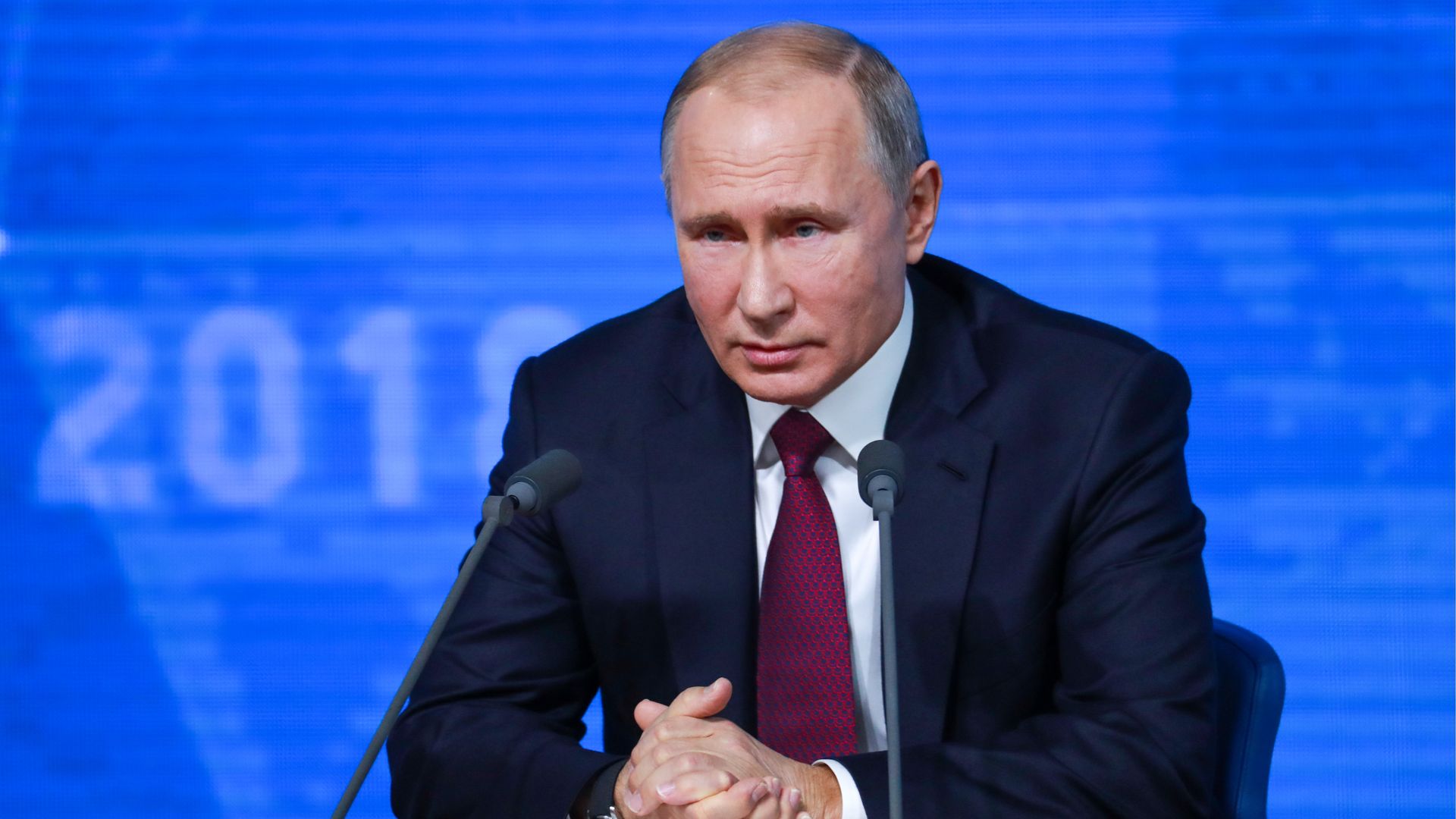 Russian President Vladimir Putin warned there is a rising threat of a nuclear at his annual news conference in Moscow on Thursday, saying "it could lead to the destruction of civilization as a whole and maybe even our planet," the AP reports.
The big picture: Putin said the threat of a "global nuclear catastrophe" was heightened by the U.S. decision to withdraw from the 1987 Intermediate-Range Nuclear Forces Treaty earlier this year — which the U.S. and NATO blamed on Russia's own violations of the treaty. Putin added that Russia will be forced to take action to ensure security, however, if the U.S. ends up planting intermediate-range missiles in Europe.
Go deeper