North Korea won't denuclearize until U.S. removes "nuclear threat"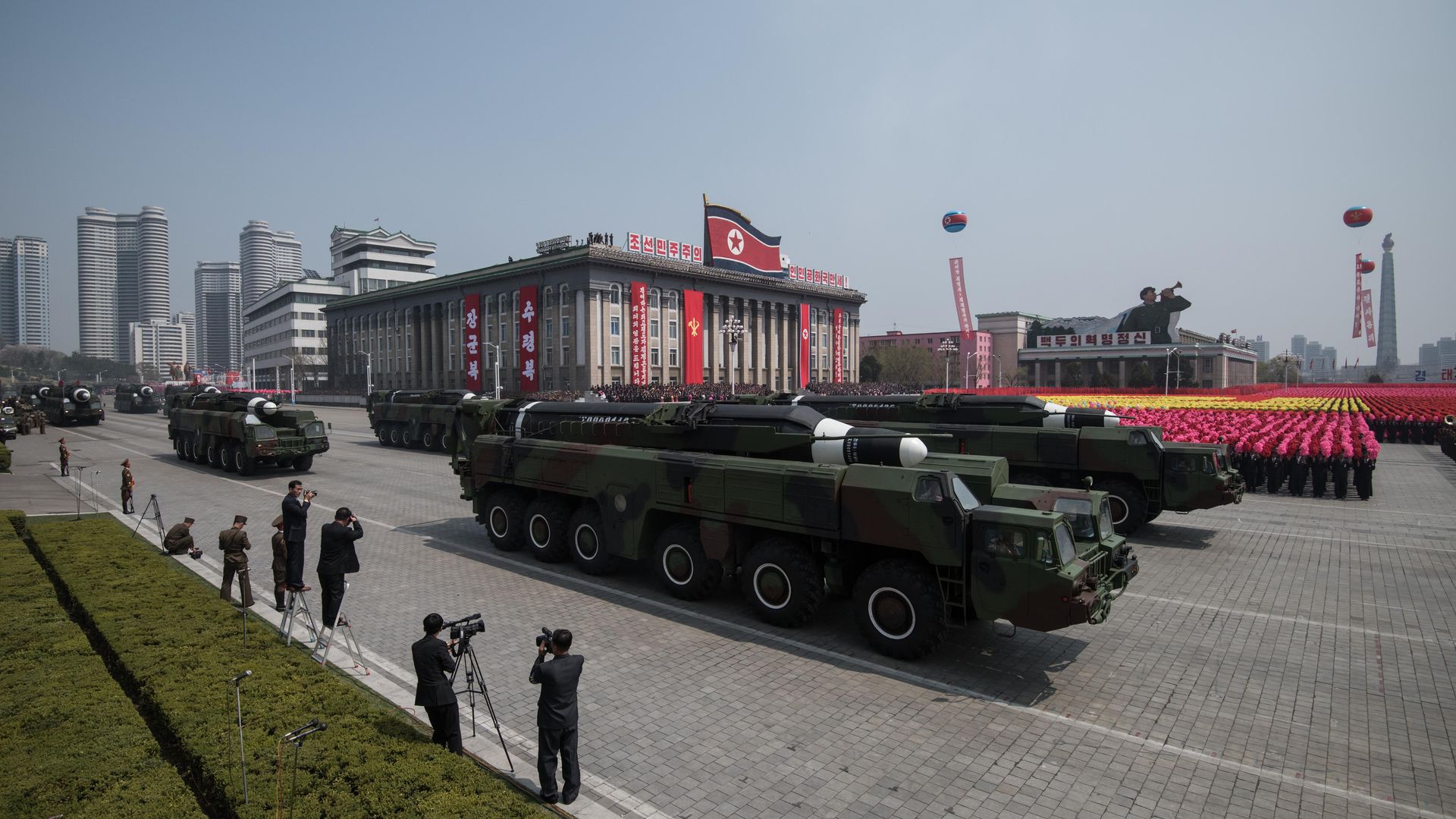 North Korea said Thursday it will not denuclearize unless the U.S. removes its "nuclear threat" from South Korea and Japan, a traditional stance for the reclusive nation, the AP reports.
The big picture: North Korea's statement implored the U.S. to "recognize the accurate meaning of the denuclearization of the Korean Peninsula, and especially, [study] geography." It underlines how little has changed in the region despite continued diplomatic overtures from the U.S. and South Korea — and statements from President Trump's administration that talks on denuclearization are progressing.
Go deeper: We're still relying on Trump-Kim chemistry to prevent nuclear war
Go deeper